Adjunct Research Professor, Global Health
Research Professor, Psychology
Adjunct Research Professor, Anthropology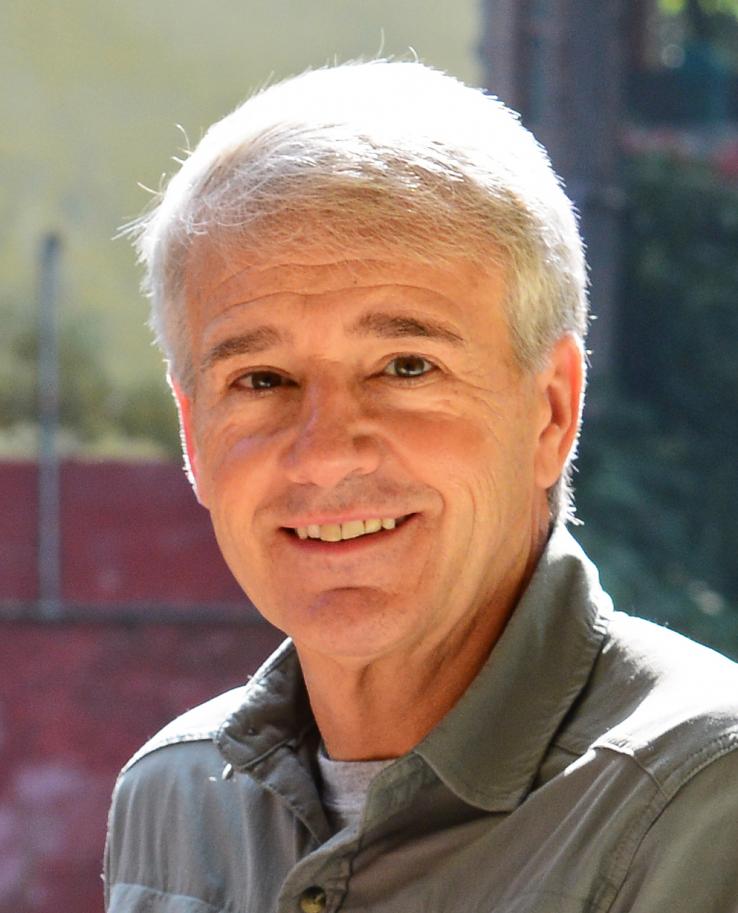 Center for Global Field Study
Box 351525
Seattle, WA 98195
United States
Phone Number:
206-619-5765
Select from the following:
Biography
Prof. Kyes joined the University of Washington (UW) in 1993 following a Postdoctoral Fellowship at Wake Forest University School of Medicine and completion of his PhD in 1989 from the University of Georgia. Prof. Kyes is a Research Professor in the Department of Psychology and Adjunct Research Professor in the Departments of Global Health and Anthropology. He also is Founding Director of the university's Center for Global Field Study, and Core Scientist and Head of the Division of Global Programs at the Washington National Primate Research Center. His research focuses on field-based studies of nonhuman primates and other wildlife in the areas of Conservation Biology and Global Health, at the human-environment interface.

All of Prof. Kyes' research, teaching and service activities have a strong international focus. Since coming to the University of Washington, he has been responsible for helping to establish collaborative programs in a number of countries, including Indonesia, Nepal, China, Thailand, Bangladesh, Democratic Republic of Congo, Mexico, and India, with developing programs in Laos, Vietnam, Cambodia, and Brazil. These partnerships involve joint research, annual field training programs ("Field Course in Conservation Biology & Global Health") for local university students and professionals, and community outreach education programs for school children, K-12.

Although splitting his time among the program countries, Prof. Kyes has worked in Indonesia the longest (over 25 years) collaborating with Bogor Agricultural University (IPB) and their Primate Research Center (PSSP) as well as a number of other institutions including, Sam Ratulangi Univ., Udayana Univ., Gadjah Mada Univ., Univ. of Indonesia, Sebelas Maret Univ., Andalas Univ., Hasanuddin Univ., Tadulako Univ., Univ. of Dumogo Kotamobagu, Papua State Univ., and a number of government offices and NGOs. In addition to the research, Prof. Kyes and his colleagues conduct annual field courses in Conservation Biology & Global Health on Tinjil Island, Banten, Java (since 1991) and at the Tangkoko Nature Reserve, North Sulawesi (since 1998).

In 1995, Prof. Kyes established the International Field Study Program-Indonesia at the Univ. of Washington. This annual, month-long study abroad program in Indonesia (in collaboration with PSSP-IPB) provides field-based educational and research opportunities for undergraduate and graduate students from UW. The program is conducted on Tinijil Island in conjunction with the field course for Indonesian students thus allowing the students of both countries the opportunity for cultural exchange, language development, and future partnerships. To date, over 85 students from UW and other U.S. institutions have participated in this study abroad program. In 2012, this program received a grant as part of the US-Indonesia Partnership Program (USIPP) from the IIE/U.S. State Dept. to help promote U.S. student study in Indonesia.

Globally, Prof. Kyes and his colleagues have conducted 99 field courses in eight of the program countries for more than 1,700 participants. They also have provided over 135 outreach education programs in for more than 7,000 school children.


Education
PhD (University of Georgia)
MA (Bucknell University)
BA (University of Maine)
Health Topics
Education and Training
Environmental Health (incl. Climate Change)
Indigenous/Traditional Health
Zoonotic Diseases and Animal Health
DGH Centers, Programs and Initiatives and Affiliated Organizations
Publications
Kyes RC, Iskandar E, Paputungan U, Onibala J, Laatung S, Huettman F. (2013). Long-term population survey of the Sulawesi black macaques (Macaca nigra) at Tangkoko Nature Reserve, North Sulawesi, Indonesia. Am Jr of Primatol, 75, 88-94. (Published online: 15 Nov. 2012, Am Jr Primatol, doi: 10.1002/ajp.22088)

Roberts MC, Joshi PR, Greninger A, Paudel S, Acharya M, Bimali NK, Koju NP, No D, Chalise MK, Kyes RC (2018). The human clone ST22 SCCmec IV methicillin-resistant Staphylococcus aureus isolated from swine herds and wild primates in Nepal: Is man the common source? FEMS Microbiology Ecology, 94, fiy052 (21March2018), http//doi.org/10.1093/femsec/fiy052.

Schurer J, Ramirez V, Kyes P, Tanee T, Patarapadungkit N, Thamsenanupap P, Trufan S, Grant ET, Kelley, S, Nueaitong H, Kyes RC, Rabinowitz P. (2019). Long-tailed macaques (Macaca fascicularis) in urban landscapes: Investigating gastrointestinal parasitism and barriers for healthy co-existence in northeast Thailand. American Journal of Tropical Medicine & Hygiene. (7January2019), https://doi.org/10.4269/ajtmh.18-0241.

Grant E, Kyes RC, Kyes P, Trinh P, Ramirez V, Tanee T, Pinloar P, Dangtakote R, Rabinowitz P. (2019). Long-tailed macaques (Macaca fascicularis) in urban landscapes: Investigating gastrointestinal parasitism and barriers for healthy co-existence in northeast Thailand. PLoS ONE 14(5): e0210679. https://doi.org/10.1371/journal.pone.0210679.