Adjunct Associate Professor, Global Health
Associate Professor, Pediatrics - Neonatology
Adjunct Associate Professor, Surgery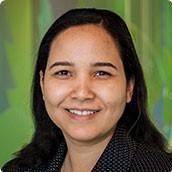 Box 356320
Seattle, WA
United States
Phone Number:
206-543-3200
Select from the following:
Biography
Dr. Rachel Umoren is a Neonatologist at the University of Washington and Seattle Children's Hospital where she is the Director of the Neonatal Education and Simulation-Based Training Program. Her research focuses on improving neonatal outcomes globally through simulation-based education and global health partnerships. She has published and presented internationally on virtual simulations for health professional education.
Education
MBBCh (University of Calabar)
MS (Indiana University)
Health Topics
Child and Adolescent Health (incl. Pediatrics)
Digital Media
Education and Training
Health Systems Strengthening and Human Resources Development
Mobile Health (mHealth)
Qualitative Research and Methods
Telemedicine
Publications
Sawyer T, Umoren RA, Gray MM. Neonatal Resuscitation: Advances in Training and Practice. Advances in Medical Education and Practice. 2017;8:11-19. PMID: 28096704.

Litzelman D, Gardner A, Einterz R, Owiti P, Wambui C, Huskins JC, Schmit-Wendholt K, Stone GS, Ayuo P, Inui TS, Umoren RA. On Becoming a Global Citizen: Transformative Learning through Global Health Experiences. Annals of Global Health. 2017 Aug 15. PMID: 29221534, PMCID: PMC5726429

Jacquet GA, Umoren RA, Hayward AS, Myers JG, Modi P, Dunlop SJ, Sarfarty S, Hauswald M, Hudspeth J, Velji A, Weiner SG, Tupesis JP. The Practitioner's Guide to Global Health: An Innovative, Interactive, Online, Open-Access Curriculum for Medical Learners Planning an International Rotation. Medical Education Online. 2018 Aug 33:1. DOI: 10.1080/10872981.2018.1503914

Umoren RA, Mohamed MA, Oyerinde KA, Vaucher YE, Behrmann AT, Canarie M, Dudani R, Kurbasic M, Moore MJ, Torres AR, Vides M. International Community Access to Child Health Program: 10 Years of Improving Child Health. Pediatrics. 2018 Oct 1;142(4):e20172848.

Hedstrom A, Perez K, Umoren R, Batra M, Engmann C. Recent progress in global newborn health: thinking beyond acute to strategic care?. Journal of Perinatology. 2019 Jun 10:1.