Associate Professor, Global Health
Associate Professor, Env. and Occ. Health Sciences
Associate Professor, Family Medicine
Adjunct Associate Professor, Epidemiology
Adjunct Associate Professor, Medicine - Allergy and Infectious Dis.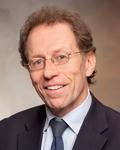 Environmental & Occupational Health Sciences
Box 357234
Seattle, WA 98195
United States
Phone Number:
206-616-0598
Select from the following:
Biography
Peter Rabinowitz MD MPH is Associate Professor in the Departments of Environmental and Occupational Health Sciences, Family Medicine, Global Health, Epidemiology, and Medicine (Infectious Disease), University of Washington. He received his BA from Amherst College, his MD from the University of Washington, and completed a Family Medicine residency through UCSF, and fellowships in General Preventive Medicine and Occupational and Environmental Medicine at Yale. He directs the UW Center for One Health Research that serves as an incubator and organizer of research, training, and clinical activities related to the human-animal-ecosystem interface. Focus areas of Center research include microbiome sharing between humans, animals, and environments, antimicrobial resistance, and diagnosis, treatment, and prevention of zoonotic diseases.


Education
MD (University of Washington)
MPH (Yale University)
BA (Amherst College)
Health Topics
Biodefense infectious diseases
Diarrheal Diseases
Environmental Health (incl. Climate Change)
Host-pathogen Interactions
Infectious Diseases
Infectious Diseases (other than STDs)
Influenza
Neglected Diseases, Tropical Medicine (incl. Parasites)
Viruses
Waterborne Diseases
Zoonotic Diseases and Animal Health
Affiliated Organizations:
Expertise
Zoonotic infectious disease; diseases of animal workers; microbiome sharing between humans and animals; emerging infectious disease; antimicrobial resistance animal sentinels of environmental health hazards; One Health, noise and hearing loss
Publications
Garland-Lewis G, Whittier C, Murray S, Trufan S, Rabinowitz PM. Occupational Risks and Exposures Among Wildlife Health Professionals. Ecohealth. Ecohealth. 2017 Mar;14(1):20-28. doi: 10.1007/s10393-017-1208-2.

Mosites E, Sammons M, Otiang E, Eng A, Noecker C, Manor O, Hilton S, Thumbi SM, Onyango C, Garland-Lewis G, Call DR, Njenga MK, Wasserheit JN, Zambriski JA, Walson JL, Palmer GH, Montgomery J, Borenstein E, Omore R, Rabinowitz PM. Microbiome sharing between children, livestock and household surfaces in western Kenya. PLoS One. 2017 Feb 2;12(2):e0171017. doi: 10.1371/journal.pone.0171017.

Messinger CJ, Gurzau E, Trufan S, Breitschwerdt E, Rabinowitz P. Exposure to Zoonotic Disease Among Oncology Patients in Romania: Results of a Pilot Study. Zoonoses and Public Health [In press 2017]

Rabinowitz PM, Natterson-Horowitz BJ, Kahn LH, Kock R, Pappaioanou M.Incorporating one health into medical education.
BMC Med Educ. 2017 Feb 23;17(1):45. doi: 10.1186/s12909-017-0883-6.