Affiliate Associate Professor, Global Health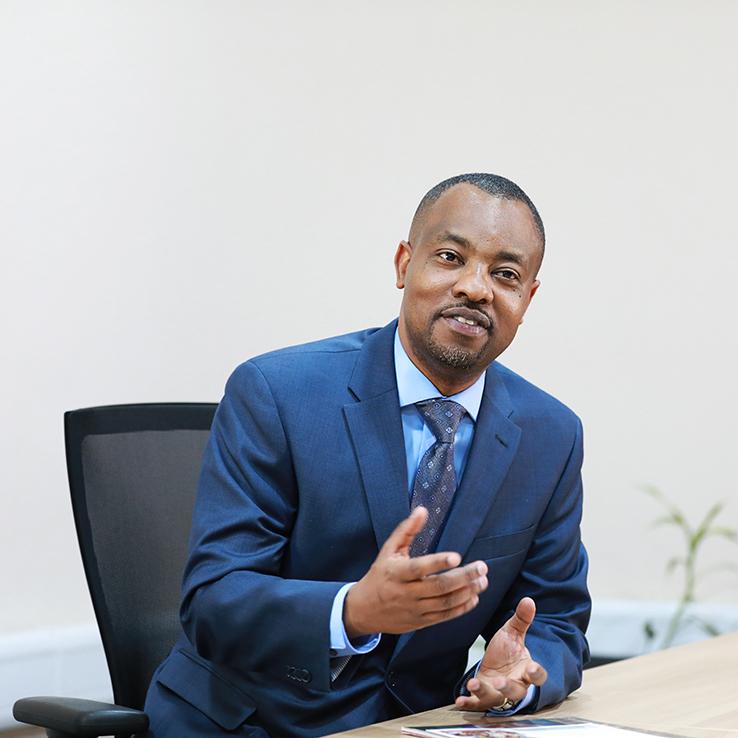 Phone Number:
206-673-6018
Select from the following:
Biography
Dr. Basinga serves as the Gates Foundation's country director for Nigeria, where he leads a growing team in the development and execution of the country plan to fulfill the foundation's programmatic priorities in Nigeria. Paulin joined the Foundation in 2012 as a senior program officer on the HIV team. In June 2013, he joined the newly formed Integrated Delivery team as a senior program officer, developing and managing a portfolio of investments in community and child health. He later led an initiative focused on integrating Primary Health Care (PHC) to provide treatment, prevention, and other essential services in Ethiopia and Nigeria. Paulin brings depth and breadth of experience to this role as a global leader in PHC systems strengthening, HIV, malaria and RMNCH. He has partnered with many of BMGF Program strategic teams; worked closely with global partners like PEPFAR, the Global Fund, and UNICEF; and engaged with Ministries of Health around Africa.
Education
PhD (Tulane University)
MD (National University of Rwanda)
MS (Tulane University)
Health Topics
Community Health Workers
Health Financing
Health Systems Strengthening and Human Resources Development
DGH Centers, Programs and Initiatives and Affiliated Organizations
Publications
Basinga P, Gertler PJ, Binagwaho A, Soucat ALB, Sturdy J, Vermeersch CMJ. Effect on maternal and child health services in Rwanda of payment to primary health-care providers for performance: an impact evaluation. Lancet 2011; 377: 1421–28.

Elul B, Basinga P, Nuwagaba-Biribonwoha H, Saito S, Horowitz D, et al. (2013) High Levels of Adherence and Viral Suppression in a Nationally Representative Sample of HIV-Infected Adults on Antiretroviral Therapy for 6, 12 and 18 Months in Rwanda. PLoS ONE 8(1): e53586. doi:10.1371/journal.pone.0053586

Peter C Drobac, Paulin Basinga, Jeanine Condo, Paul E Farmer, Karen E Finnegan, Jessie K Hamon, Cheryl Amoroso, Lisa R Hirschhorn, Jean Baptise Kakoma, Chunling Lu, Yusuf Murangwa, Megan Murray, Fidele Ngabo, Michael Rich, Dana Thomson, Agnes Binagwaho . Comprehensive and integrated district health systems strengthening: the Rwanda Population Health Implementation and Training (PHIT) Partnership. BMC Health Services Research, 13(Suppl 2):S5 (31 May 2013)

Kenneth Sherr, Jennifer Requejo, Paulin Basinga . Implementation research to catalyze advances in health systems strengthening in sub-Saharan Africa: the African Health Initiative. BMC Health Services Research, 13(Suppl 2):S1 (31 May 2013)

Skiles MP, Curtis SL, Basinga P, Angeles G, Thirumurthy H. The effect of performance-based financing on illness, care-seeking and treatment among children: an impact evaluation in Rwanda. BMC Health Serv Res. 2015 Sep 14;15(1):375. doi: 10.1186/s12913-015-1033-7015-1033-7