Affiliate Assistant Professor, Global Health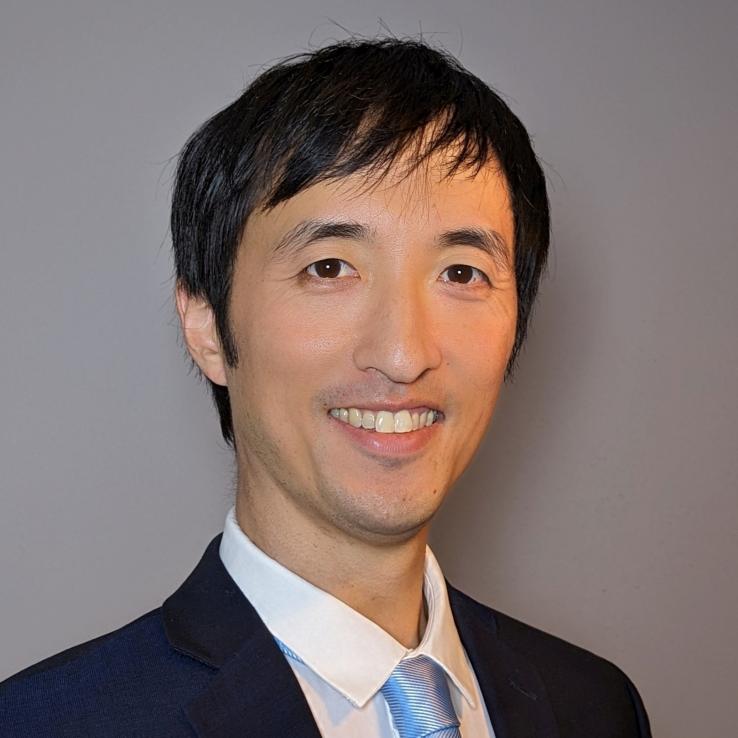 1501 North 45th Street
Seattle, WA 98103
United States
Select from the following:
Biography
Paul H. Park, MD, MBA, MSc is the Senior Director of Programs at Solid Ground, a local non-profit organization that works to end poverty and undo racism and other oppressions through direct social services and advocacy, particularly around housing, food and nutrition, health access, and transportation in King County, WA. Dr. Park also holds appointments in the Department of Global Health and Social Medicine at Harvard Medical School, the Division of Global Health Equity at Brigham and Women's Hospital, and the University of Global Health Equity in Rwanda.
Dr. Park's current focus includes implementation and evaluation of novel community-based interventions addressing the social determinants of health among vulnerable populations in King County facing chronic conditions, including mental health. Dr. Park previously worked for Partners In Health, while based in Rwanda and later Boston. His roles included implementation, research, administrative leadership, policy, and research. Dr. Park's research focused on implementation science surrounding novel, rural care delivery piloting and scale-up for diabetes, cancer, mental health, and other chronic diseases in Rwanda, Malawi, Liberia, and Haiti.
Dr. Park serves as a primary care physician at FQHCs in King County and previously served as a medical officer for the Indian Health Service in Navajo Nation and Mashpee, MA. Dr. Park currently serves in WA DOH's Health Equity Zone Community Advisory Council. Dr. Park completed residency in Internal Medicine at Duke University. His medical education included two years at AMPATH in Eldoret, Kenya as part of his NIH Fogarty Fellowship.
Education
MD, Indiana University School of Medicine
MSc Global Health, Duke University
MBA, Oklahoma State University
BS, Indiana University
Health Topics
Community Health Workers
Diabetes Mellitus
Immigrants and Refugees
Implementation Science
Mental Health
Metrics and Evaluation
Mobile Health (mHealth)
Non-Communicable Diseases
Nutrition
Quality Improvement
Race
Social Determinants of Health
DGH Centers, Programs and Initiatives and Affiliated Organizations
Publications
Nyirandagijimana B, Edwards JK, Venables E, Ali E, Rusangwa C, Mukasakindi H, Borg R, Fabien M, Tharcisse M, Nshimyiryo A, Park PH, Raviola GJ, Smith SL. Closing the gap: decentralising mental health care to primary care centres in one rural district of Rwanda. Public Health Action. 2017;7(3):231-236.
Ndayisaba A, Harerimana E, Borg R, Miller AC, Kirk CM, Hann K, Anatole M, Ngoga G, Dusabeyezu S, Mutumbira C, Mpunga T, Ngamije P, Nkikabahizi F, Hirschhorn LR, Niyonsenga SP, Bavuma C, Park PH. Clinical mentorship and quality improvement program to manage type 2 diabetes in rural Rwanda. J Diabetes Res. 2017;2017:2657820.
Niyonsenga SP*, Park PH*, Ngoga G, Ntaganda E, Kateera F, Gupta N, Rwagasore E, Rwunganira S, Munyarugo A, Mutumbira C, Dusabayezu S, Eagan A, Boudreaux C, Noble C, Muhimpundu MA, Ndayisaba FG, Nsanzimana S, Bukhman G**, Uwinkindi F**. Implementation outcomes of national decentralization of integrated outpatient services for severe non-communicable diseases to district hospitals in Rwanda. Trop Med Int Health. 2021 Apr 23. doi: 10.1111/tmi.13593. Epub ahead of print. PMID: 33892521.
Park, P.H.; Shyirambere, C.; Kateera, F.; Gupta, N.; Rusangwa, C.; Mukherjee, J.; Coutinho, A.; Lehmann, L.; Buswell, L.; Shulman, L.N.; Mubiligi, J.M.; Uwinkindi, F.; Hirschhorn, L.R. Implementing Cancer Care in Rwanda: Capacity Building for Treatment and Scale-Up. Sustainability 2021, 13, 7216.
Ng'ang'a L, Ngoga G, Dusabeyezu S, Hedt-Gauthier BL, Harerimana E, Niyonsenga SP, Bavuma CM, Bukhman G, Adler AJ, Kateera F, Park PH. Feasibility and effectiveness of self-monitoring of blood glucose among insulin-dependent patients with type 2 diabetes: open randomized control trial in three rural districts in Rwanda. BMC Endocr Disord. 2022 Oct 8;22(1):244. doi: 10.1186/s12902-022-01162-9. PMID: 36209209; PMCID: PMC9547423