Associate Professor, Global Health
Associate Professor, Child, Family, and Population Health Nursing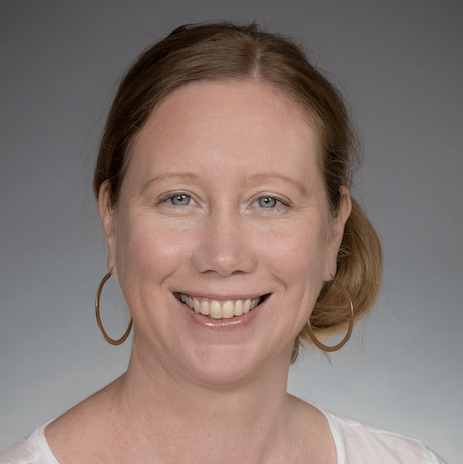 Harborview Medical Center
325 Ninth Avenue
Box 359932
Seattle, WA 98104
United States
Phone Number:
206-221-5746
Select from the following:
Biography
Pamela Kohler holds a joint appointment in Child, Family, and Population Health Nursing and the Department of Global Health, and she is co-director of the UW Center for Global Health Nursing. Her clinical experience is in HIV and Emergency care. Her research explores engagement in HIV care, adolescent-friendly HIV services, and access to sex education. She is particularly interested in improving HIV testing and treatment services for adolescents and in working with healthcare providers to improve the quality of HIV and STD service delivery. Through the International Training and Education Center for Health (I-TECH) in Global Health, Dr. Kohler has led a field epidemiology training program and evaluates STD/HIV treatment and prevention programs and policies in Eastern and Southern Africa.
Education
PhD, University of Washington
MPH, University of Washington
BSN, Johns Hopkins University
Health Topics
Child and Adolescent Health (incl. Pediatrics)
Disease Surveillance
Education and Training
Epidemiology
Health Systems Strengthening and Human Resources Development
HIV/AIDS
Implementation Science
Infectious Diseases
Nursing
Quality Improvement
DGH Centers, Programs and Initiatives and Affiliated Organizations
Publications
Kohler P, Larsen A, Sila J, Wilson K, Abuna F, Lagat H, Owiti G, Owens T, Pintye J, Richardson B, John-Stewart G, Kinuthia J. Mystery Shopper Assessment of PrEP Service Delivery Quality for Adolescent Girls and Young Women in Kenya: A Cross-Sectional Study. J Assoc Nurses AIDS Care 2022 Jul 1.
Wilson K, Juya A, Abade A, Sembuche S, Leonard D, Harris J, Perkins S, Chale S, Bakari M, Mghamba J, Kohler P. Evaluation of a New Field Epidemiology Training Program (FETP) Intermediate Course to Strengthen Public Health Workforce Capacity in Tanzania. Public Health Rep 2021 Feb 4:33354920974663.
Kohler PK, Chung MH, McGrath CJ, Benki-Nugent SF, Thiga JW, John-Stewart GC. Implementation of free cotrimoxazole prophylaxis improves clinic retention among antiretroviral therapy-ineligible clients in Kenya. AIDS. 2011 Aug 24;25(13):1657-61.
Kohler PK, Manhart LE, Lafferty WE. Abstinence-only and comprehensive sex education and the initiation of sexual activity and teen pregnancy. J Adolesc Health. 2008 Apr;42(4):344-51.