Assistant Professor, Global Health
Assistant Professor, Psychosocial and Community Health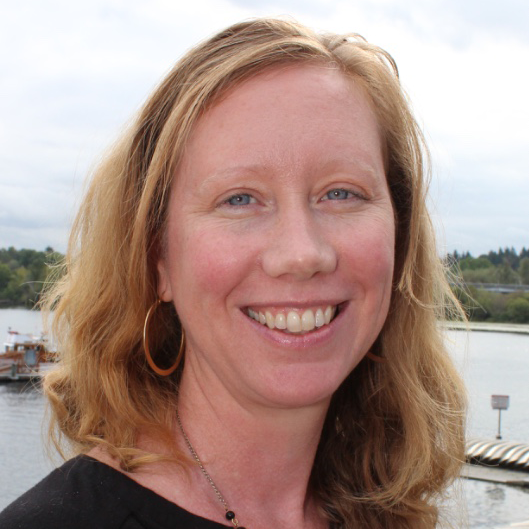 Harborview Medical Center
325 Ninth Avenue
Box 359932
Seattle, WA 98104
United States
Phone Number:
206-616-7962
Select from the following:
Biography
I hold a joint appointment in Psychosocial and Community Health and the Department of Global Health, and I co-direct the UW Center for Global Health Nursing. I completed my nursing training at Johns Hopkins University, and worked clinically in HIV care and Emergency Departments for seven years. I received my PhD in Nursing and MPH in Health Services from the University of Washington. My research explores social and programmatic barriers to uptake of services along the HIV care continuum including prevention of mother to child transmission (PMTCT), referral to and retention in HIV care programs, and access to sex education for pregnancy and STD prevention. I am particularly interested in improving HIV testing and treatment services for adolescents in resource-limited settings and in working with healthcare workers to improve the quality of HIV and STI service delivery. Through the International Training and Education Center for Health (I-TECH) in Global Health, I lead a field epidemiology training program and evaluate STD/HIV treatment and prevention programs and policies in sub- Saharan Africa.

Research interests: Engagement and retention in HIV care; evaluation of STD/HIV programs and health systems; and HIV prevention and treatment in women, adolescents, and children.
Education
PhD (University of Washington)
MPH (University of Washington)
BSN (Johns Hopkins University)
Health Topics
Child and Adolescent Health (incl. Pediatrics)
Education and Training
Health Systems Strengthening and Human Resources
HIV/AIDS
Implementation Science
Male Circumcision
Maternal Child Health (incl. Reproductive Health)
Nursing
Operations Research
Quality Improvement
STDs (other than HIV)
Publications
Kohler PK, Marumo E, Jed SL, Mema GM, Galagan S, Dombrowski J, Tapia K, Pillay E, DeKadt J, Naidoo E, Holmes KK. A National Evaluation Using Standardized Patient Actors to Assess Sexually Transmitted Infection Services in Public Sector Clinical Sentinel Surveillance Facilities in South Africa. Sex Trans Infect. 2017 Jan 27 [Epub].

Kohler PK, Chung MH, McGrath CJ, Benki-Nugent SF, Thiga JW, John-Stewart GC.  Implementation of free cotrimoxazole prophylaxis improves clinic retention among antiretroviral therapy-ineligible clients in Kenya.  AIDS. 2011 Aug 24;25(13):1657-61.

Kohler PK, Campos P, Garcia PJ, Carcamo C, Buendia C, Hughes J, Mejia C, Garnett G, Holmes KK. STI Screening Uptake and Knowledge of STI Symptoms among Female Sex Workers Participating in a Community Randomized Trial in Peru. Intl J STD AIDS. 2016 Apr;27(5):402-10.

Kohler PK, Okanda J, Kinuthia J, Mills LA, Olilo G, Odhiambo F, Laserson KF, Zierler B, Voss J, John-Stewart G. Community-based evaluation of PMTCT uptake in Nyanza Province, Kenya. PLoS One. 2014 Oct 31;9(10):e110110.

Kohler PK, Manhart LE, Lafferty WE. Abstinence-only and comprehensive sex education and the initiation of sexual activity and teen pregnancy. J Adolesc Health. 2008 Apr;42(4):344-51.