Adjunct Professor, Global Health
Professor, Anesthesiology and Pain Medicine
Adjunct Professor, Health Metrics Sciences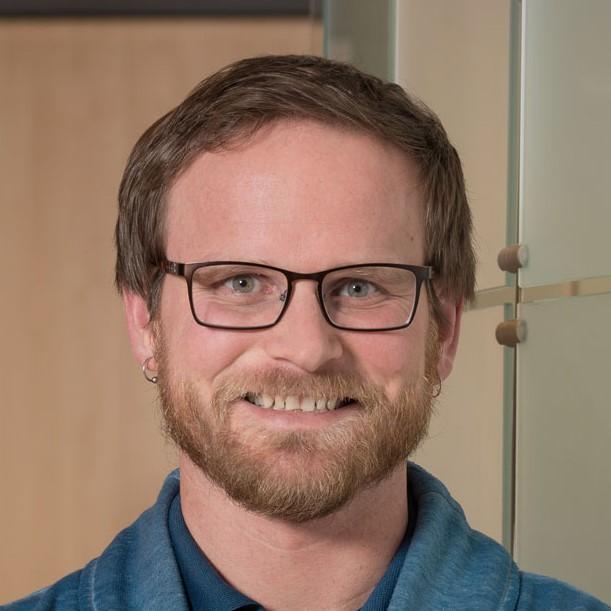 Institute for Health Metrics and Evaluation
2301 Fifth Ave., Suite 600
Seattle, WA 98121
United States
Phone Number:
206-897-2800
Select from the following:
Biography
Nicholas Kassebaum, MD, is an Adjunct Associate Professor in Health Metric Sciences at the Institute for Health Metrics and Evaluation (IHME) and an Associate Professor in the Department of Anesthesiology and Pain Medicine at University of Washington. He has been involved with the Global Burden of Disease (GBD) study and the Cost-Effectiveness research teams since 2010 and now leads the GBD research team on maternal, neonatal, and child health (MNCH). In this role, Dr. Kassebaum researches the burden of disease and effectiveness of interventions for improving survival and health of women, children, and adolescents. He has a special interest in women's health and equity, pregnancy health, and multiple child health issues including congenital birth defects, hemoglobinopathies, prematurity and low birth weight, child growth failure, anemia, oral and dental health, and neonatal complications arising from infections, jaundice, and asphyxia. 

Dr. Kassebaum earned his undergraduate degree from Macalester College in St. Paul, MN, his medical degree from Vanderbilt University in Nashville, TN, completed anesthesiology residency at the University of Washington, and a fellowship in pediatric anesthesiology at the Seattle Children's Hospital. He practices clinically at Harborview Medical Center.
Education
MD (Vanderbilt University)
BA (Macalester College)
Health Topics
Adult Mortality
Biostatistics
Burden of Disease
Cardiovascular Disease
Causes of Death
Child and Adolescent Health (incl. Pediatrics)
Child Mortality
Chronic Disease (incl. Cardiovascular, Diabetes)
Clinical Mentoring
Education and Training
Epidemiology
Family Planning
Health Disparities
Health Economics
Health Outcomes
Infectious Diseases
Infectious Diseases (other than STDs)
Maternal Child Health (incl. Reproductive Health)
Maternal Mortality
Mortality
Non-Communicable Diseases
Nutrition
Nutrition, Clean Water, and Food Security
Obesity
Oral Health
Pain and Symptom Management
Quality Improvement
Research
STDs (other than HIV)
Surgery
DGH Centers, Programs and Initiatives and Affiliated Organizations
Publications
GBD 2015 Maternal Mortality Collaborators (Kassebaum NJ is corresponding author). Global, regional, and national maternal mortality, 1990-2015: a systematic analysis for the Global Burden of Disease Study 2015. Lancet. Oct 8, 2016. 388(10053):1775-1812. DOI: 10.1016/S0140-6736(16)31470-2.

GBD 2015 DALYs and HALE Collaborators (Kassebaum NJ is corresponding author). Global, regional, and national disability-adjusted life years (DALYs) for 315 diseases and injuries and healthy life expectancy (HALE) for 195 countries and territories, 1990-2015: a systematic analysis for the Global Burden of Disease Study 2015. Lancet. 2016 Oct 8;388(10053):1603-1658. doi: 10.1016/S0140-6736(16)31460-X.

NJ Kassebaum, R Lozano, SS Lim, CJL Murray. Setting maternal mortality targets for the SDGs – Author's reply. Lancet. 2017 Feb 18;389(10070):697-698. doi: 10.1016/S0140-6736(17)30339-2.

GBD 2015 Oral and Dental Health Collaborators (Kassebaum NJ is corresponding author). Global, regional and national prevalence, incidence and disability-adjusted life years (DALYs) for oral conditions for 195 countries, 1990-2015: a systematic analysis for the Global Burden of Diseases, Injuries, and Risk Factors (GBD) 2015 Study. Journal of Dental Research. Feb 1, 2017, 96(4):380-7. https://doi.org/10.1177/0022034517693566

The Global Burden of Disease Child and Adolescent Health Collaboration. Child and Adolescent Health From 1990 to 2015Findings From the Global Burden of Diseases, Injuries, and Risk Factors 2015 Study. JAMA Pediatr. 2017;171(6):573-592. doi:10.1001/jamapediatrics.2017.0250