Assistant Professor, Global Health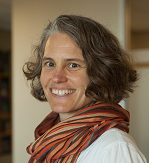 I-TECH
901 Boren Ave., Suite 1100
Box 359932
Seattle, WA 98104
United States
Phone Number:
206-616-5139
Select from the following:
Biography
Dr. Puttkammer's interests are in strengthening health information systems and promoting data use for improvement of the HIV care cascade in resource-limited settings. She is trained as a health services researcher, specializing in using observational, routinely-collected data from electronic medical records (EMRs) to strengthen HIV care and treatment programs. In her capacity as a Research and Evaluation Advisor at the International Training and Education Center for Health (I-TECH), she works with informatics and training projects in Haiti, Kenya, South Africa, Ukraine to improve national health information systems, evaluate data quality and data use, support data analyses, and develop capacity for data use and implementation science research among colleagues and counterparts. Dr. Puttkammer is a faculty Co-Lead of the Digital Initiatives Group at I-TECH (DIGI). She has worked in public health programs in the US, Africa and the Caribbean for more than 30 years.
Education
PhD (University of Washington)
MPH (University of California (Berkeley))
BA (Princeton University)
Health Topics
Distance Learning
Health Information Systems
Health Systems Strengthening and Human Resources Development
HIV/AIDS
Implementation Science
Informatics
Metrics and Evaluation
Qualitative Research and Methods
Quality Improvement
Workforce
DGH Centers, Programs and Initiatives and Affiliated Organizations
Publications
Puttkammer N, Domercant JW, Adler M, Yuhas K, Young P, Francois K, et al (2017). "ART Attrition and Risk Factors among Option B+ Patients in Haiti: A Retrospective Cohort Study." Plos One Mar 6 2017;12(3). PMID: 28264045.

deRiel E, Puttkammer N, Hyppolite N, Diallo J, Wagner S, Honoré JG, Balan JG, Celestin N, Vallès JS, Duval N, Thimothé G, Boncy J, Coq NRL, Barnhart S. (2017) Success factors for implementing and sustaining a mature electronic medical record in a low-resource setting: a case study of iSanté in Haiti." Health Policy Plan. 14 Dec 2017. PMID: 29253138.

Kang'a SG, Muthee VM, Liku N, Too D, Puttkammer N (2017). "People, Process and Technology: Strategies for Assuring Sustainable Implementation of EMRs at Public-Sector Health Facilities in Kenya." AMIA Annu Symp Proc. 2017 Feb 10;2016:677-685. eCollection 2016. PMID: 28269864.

Puttkammer, N., J. G. Baseman, et al (2016). "An assessment of data quality in a multi-site electronic medical record system in Haiti." International Journal of Medical Informatics 86: 104-116. PMID: 26620698.

Puttkammer N, Zeliadt SB, Balan JG, et al (2014). "Development of an electronic medical record based alert for risk of ART failure in a low-resource setting." Plos One. 9(11): e112261. PMID: 25390044.