Affiliate Assistant Professor, Global Health
Affiliate Assistant Professor, Immunology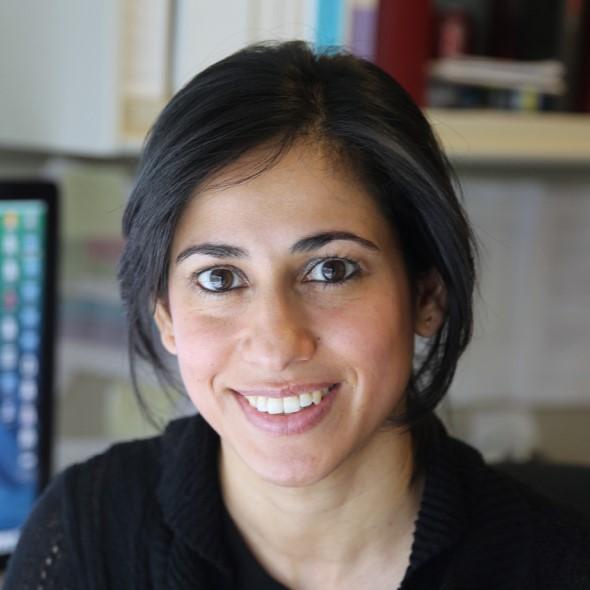 Institute for Systems Biology
401 Terry Ave N
Seattle, WA 98109
United States
Phone Number:
206-732-1226
Select from the following:
Biography
Naeha Subramanian is Associate Professor at the Institute for Systems Biology and Affiliate Assistant Professor in the Department of Immunology and Department of Global Health at the University of Washington. She received her PhD in Immunology from the National Institute of Immunology in New Delhi, India, and completed her postdoctoral training at the National Institute of Allergy and Infectious Diseases (NIAID), NIH. She is the recipient of the G.P. Talwar Medal for Best PhD Thesis (2009), NIAID Merit Award (2011), NIH Director's Award (2012) and NIAID Performance Award (2014) in recognition of research excellence.
Naeha's research interests lie in the molecular mechanisms of innate immunity and its role in host defense against pathogens and development of immune disease. The lab also works in the area of human immunology – especially systems-level studies of the immune response in Lyme Disease. Her lab's main focus is to investigate the function and regulation of a class of intracellular sensors called the NOD-like receptors (NLRs) in health, infectious disease, and complex immune-mediated disorders like cancer and autoimmunity.
Education
PhD (Jawaharlal Nehru University)
MSc (University of Delhi)
BSc (University of Delhi)
Health Topics
Host-Pathogen Interactions
Infectious Diseases
Innate Immunity
Molecular Immunology
Systems Biology
Pathobiology research areas
DGH Centers, Programs and Initiatives and Affiliated Organizations
Publications
Rommereim LM, Akhade AS, Dutta B, Hutcheon C, Lounsbury NW, Rostomily C, Savan R, Fraser I, Germain RN, Subramanian N. (2020) A sustained small increase in NOD1 abundance promotes ligand-independent inflammatory and oncogene transcriptional responses. Science Signaling. Dec 8; 13(661):eaba3244. doi: 10.1126/scisignal.aba3244

Akhade AS, Atif SM, Lakshmi BS, Dikshit N, Qadri A$, Subramanian N. (2020) Type 1 interferon-dependent repression of NLRC4 and iPLA2 licenses downregulation of Salmonella flagellin inside macrophages. PNAS. Nov 24; 117(47):29811-29822. doi: 10.1073/pnas.2002747117. Epub 2020 Nov 11

Su Y, Chen D, Yuan D, Lausted C, Choi J, Dai CL, Voillet V, Duvvuri V R, Scherler K, Troisch P, Baloni P, Qin G, Smith B, Kornilov SA, Rostomily C, Xu A, Li J, Dong S, Rothchild A, Zhou J, Murray K, Edmark R, Hong S, Heath JE, Earls J, Zhang R , Xie J, Li S, Roper R, Jones L, Zhou Y, Rowen L, Liu R, Mackay S, Shane O'Mahony D, Dale CR , Wallick JA, Algren HA, Zager MA, ISB-Swedish COVID19 Biobanking Unit; Wei W, Price ND, Huang S , Subramanian N, Wang K, Magis AT, Hadlock JJ, Hood L, Aderem A, Bluestone JA, Lanier LL, Greenberg PD, Gottardo R, Davis MM, Goldman JD, Heath JR. (2020). Multi-omics resolves a sharp disease-state shift between mild and moderate COVID-19. Cell. Dec 10; 183(6):1479-1495.e20. doi: 10.1016/j.cell.2020.10.037. Epub 2020 Oct 28.

Subramanian N, Natarajan K, Clatworthy M, Wang Z, Germain RN. (2013) The adapter MAVS promotes NLRP3 mitochondrial localization and inflammasome activation. Cell. 153: 348–361.

Subramanian N, Qadri A. (2006) Lysophospholipid sensing triggers secretion of flagellin from pathogenic Salmonella. Nature Immunol. 7: 583-589.