Professor, Env. and Occ. Health Sciences
Professor, Pathology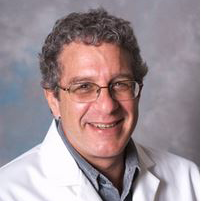 319 Brotman Building (815 Mercer St)
Seattle, WA 98198
Phone Number:
206-543-1738
Select from the following:
Biography
Dr. Rosenfeld studies nutrition and cardiovascular disease, role of nutrition in regulation of gene expression, lipid and lipoprotein metabolism, pathology of atherosclerosis. The research focuses on the pathogenesis of atherosclerosis with an emphasis on the role that macrophages play in this process. We are currently studying the heterogenous nature of macrophage subpopulations by demonstrating differences in the stages of differentiation and activation of the cells. We are also studying the effects of inflammatory mediators such as oxidized LDL on the expression of growth factors and cytokines by isolated macrophage-derived foam cells and are attempting to expression clone potential foam cell specific neoantigens.
Education
PhD Nutritional Science, University of Wisconsin, 1981
MS Cell Biology, University of Vermont, 1978
BA Biology, Grinnell College, 1975
Pathobiology research areas
DGH Centers, Programs and Initiatives and Affiliated Organizations
Publications
Bai, N., Kido, T., Kavanagh, T.J., Kaufman, J.D., Rosenfeld, M.E., van Breemen, C., van Eeden, S.F. (2011) Exposure to diesel exhaust up-regulates iNOS expression in ApoE knockout mice. Toxicol Appl Pharmacol. 255(2):184-192.
Kido T, Bai N, Yatera K, Suzuki H, Meredith A, Mukae H, Rosenfeld ME, van Eeden SF. Diesel exhaust inhalation induces heat shock protein 70 expression in vivo. Inhal Toxicol. 2011 Aug;23(10):593-601. Epub 2011 Aug 17.
Callegari, A., Liu, Y., White, C., Chait, A., Gough, P., Raines, E.W., Cox, D., Kavanagh, T.J., Rosenfeld, M.E. Gain and Loss of Function for Glutathione Synthesis: Impact on Advanced Atherosclerosis in Apo E Deficient Mice. Arterioscler Thromb Vasc Biol 2011 Nov;31(11):2473-82.
Rosenfeld, M.E. and Campbell, L.A. Pathogens and atherosclerosis: update on the potential contribution of multiple infectious organisms to the pathogenesis of atherosclerosis. Thromb Haemost. 2011 Nov 3;106(5):858-67.
Campbell, L.A., Puolakkainen, M., Lee, A., Rosenfeld, M., Garrigues, H.J., Kuo C.C., Chlamydia pneumoniae uses the LOX-1 receptor for infection of endothelial cells: A mechanism of atherogenesis.Microbes and Infection2012 Jan;14(1):43-9.
Campen, M.J., Lund, A., Rosenfeld, M. Mechanisms linking traffic-related air pollution and atherosclerosis. Curr Opin Pulm Med 2012 (In press)