Affiliate Professor, Global Health
Affiliate Professor, Microbiology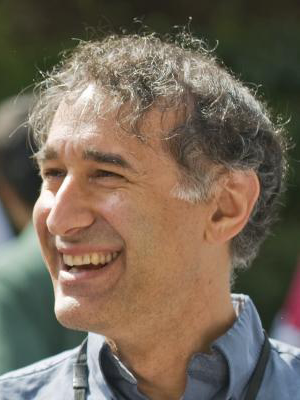 Fred Hutchinson Cancer Research Center
1100 Fairview Ave. N
Seattle, WA 98109
United States
Phone Number:
206-667-5058
Select from the following:
Biography
Dr. Emerman studies host-cell interactions of the human immunodeficiency virus (HIV) and related viruses in order to understand the molecular and evolutionary basis of virus replication and pathogenesis. His lab does this by studying the evolution and function of host genes that impact HIV replication, with the goal of determining how HIV adapted to humans to be become a pandemic virus and to help advance strategies to cure HIV infections.

Along with his collaborator at the Fred Hutchinson Cancer Research Center, Dr. Harmit Malik, Dr. Emerman studies how humans and other primates have evolved to resist ancient viruses and how viruses have evolved to re-adapt to their hosts. This field, called Paleovirology, was established by Drs. Emerman and Malik as a means to explain how ancient and extinct viruses have had consequences for modern humans.

Dr. Emerman teaches a graduate course called "Human Pathogenic Viruses" that covers the replication, evolution, and pathogenesis of major human viral pathogens.

Background

Dr. Emerman received his Ph.D from the University of Wisconsin-Madison in 1986 where he worked in the lab of Howard Temin, who shared the Nobel Prize for the discovery of reverse transcriptase, the key protein that allows viruses such as HIV to multiply their genomes.

Dr. Emerman was a postdoctoral fellow at the Pasteur Institute in Paris from 1986-1989 where is worked in the lab of Luc Montaganier who shared the Nobel Prize for the discovery of the virus that causes AIDS. He became a faculty member at the Fred Hutchinson in 1989. He has studied viruses for his entire scientific career.

For more information on the Emerman lab click here.
Education
BS, Ohio State University
PhD, University of Wisconsin
Pathobiology research areas
DGH Centers, Programs and Initiatives and Affiliated Organizations
Expertise
HIV host-cell interactions
Publications
OhAinle, M., Kim, K., Keceli, S. K., Felton, A., Campbell, E., Luban, J., and Emerman, M. TRIM34 restricts HIV-1 and SIV capsids in a TRIM5α -dependent manner. PLOS Pathog (2020) 16(4): e1008507. https://doi.org/10.1371/journal.ppat.1008507
McDonnell, MM., Karvonen, S.C., Gaba, A., Flath, B., Chelico, L. and Emerman M. Highly-potent, synthetic APOBEC3s restrict HIV-1 through deamination-independent mechanisms. PLOS Pathog (2021) 17(6): e1009523. https://doi.org/10.1371/journal.ppat.1009523
Chesarino, N.M., and Emerman, M. HIV-1 Vif gained breadth in APOBEC3G specificity after cross-species transmission of its precursors. J. Virol (2022) vol 96:4 doi: 10.1128/JVI.02071-21