Affiliate Professor, Global Health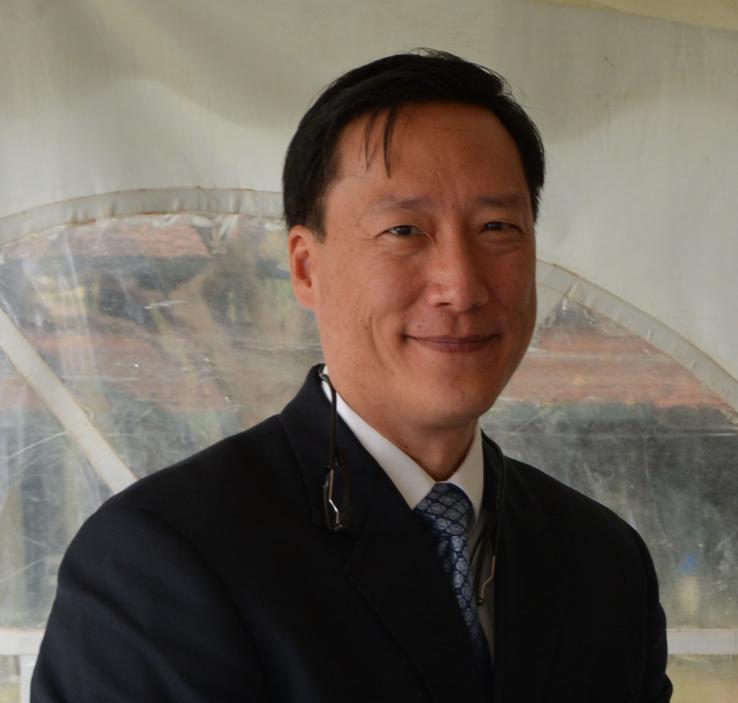 325 Ninth Avenue
Box 359909
Seattle, WA 98104
United States
Phone Number:
206-543-4278
Select from the following:
Biography
Dr. Chung has been engaged in HIV research in Kenya for over 15 years and am based in Nairobi, Kenya where he is currently Chair and Professor of the Department of Medicine at Aga Khan University East Africa (AKU), Executive Director of the Treatment, Research, and Expert Education (TREE) program, and an Affiliate Professor in the Departments of Global Health and Medicine at the University of Washington in Seattle. In 2004, he co-founded the Coptic Hope Center for Infectious Diseases, one of the largest single-site HIV treatment centers in Kenya, and has led many CDC and NIH-funded efforts to improve the care and treatment of HIV-infected individuals and to disseminate HIV knowledge through research training and online education. He leads the Treatment, Research, and Expert Education (TREE) program, which has substantial experience implementing randomized clinical trials that have examined the utility and cost-effectiveness of novel laboratory tests and therapies in an HIV-infected population. These include examining the use of an oligonucleotide ligation assay (OLA) to detect pre-treatment HIV drug resistance to guide antiretroviral therapy (ART) and comparing cryotherapy and loop electrosurgical excision procedure (LEEP) to treat pre-cancerous cervical lesions among HIV-infected women. Most recently, Dr. Chung has been involved in examining the mechanisms and risk factors of chronic lung disease among HIV-infected adolescents.
Education
MD (University of Chicago)
MPH (Harvard University)
BA (Oberlin College)
Health Topics
Cervical Cancer
Cost-Effectiveness
Disease Surveillance
Distance Learning
Education and Training
Epidemiology
Health Economics
HIV/AIDS
HPV
Implementation Science
Infectious Diseases
Infectious Diseases (other than STDs)
Non-Communicable Diseases
Operations Research
Pulmonary Diseases and Pneumonia
Research
STDs (other than HIV)
Telemedicine
DGH Centers, Programs and Initiatives and Affiliated Organizations
Publications
Chung MH, McKenzie KP, De Vuyst H, Richardson BA, Rana F, Pamnani R, Njoroge JW, Nyongesa-Malava E, Sakr SR, John-Stewart GC, Mugo NR. Comparing Papanicolau smear, visual inspection with acetic acid and human papillomavirus cervical cancer screening methods among HIV-positive women by immune status and antiretroviral therapy. AIDS. 2013 Nov 28; 27(18):2909-19. PubMed PMID: 23842133; PubMed Central PMCID: PMC4007364

Chung MH, Beck IA, Dross S, Tapia K, Kiarie JN, Richardson BA, Overbaugh J, Sakr SR, John-Stewart GC, Frenkel LM. Oligonucleotide ligation assay detects HIV drug resistance associated with virologic failure among antiretroviral-naive adults in Kenya. J Acquir Immune Defic Syndr. 2014 Nov 1;67(3):246-53. PubMed PMID: 25140907; PubMed Central PMCID: PMC4197120.

Chung MH, Richardson BA, Tapia K, Benki-Nugent S, Kiarie JN, Simoni JM, Overbaugh J, Attwa M, John-Stewart GC. A randomized controlled trial comparing the effects of counseling and alarm device on HAART adherence and virologic outcomes. PLoS Med. 2011 Mar;8(3):e1000422. PubMed PMID: 21390262; PubMed Central PMCID: PMC3046986.

Lester RT, Ritvo P, Mills EJ, Kariri A, Karanja S, Chung MH, Jack W, Habyarimana J, Sadatsafavi M, Najafzadeh M, Marra CA, Estambale B, Ngugi E, Ball TB, Thabane L, Gelmon LJ, Kimani J, Ackers M, Plummer FA. Effects of a mobile phone short message service on antiretroviral treatment adherence in Kenya (WelTel Kenya1): a randomised trial. Lancet. 2010 Nov 27;376(9755):1838-45. PubMed PMID: 21071074.

Chung MH, Kiarie JN, Richardson BA, Lehman DA, Overbaugh J, Kinuthia J, Njiri F, John-Stewart GC. (2008). Highly Active Antiretroviral Therapy versus Zidovudine/Nevirapine Effects on Breastmilk HIV-1 RNA: A Phase II Randomized Clinical Trial. Antiviral Therapy. 2008;13(6):799-807. PubMed PMID: 18839781; NIHMSID: NIHMS189689; PubMed Central PMCID: PMC2859833.