Adjunct Research Professor, Global Health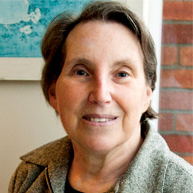 Fred Hutchinson Cancer Research Center
1100 Fairview Ave N
Box 358080
Box 358080
Seattle 98109
United States
Phone Number:
206-667-4442
Select from the following:
Biography
Maxine Linial, PhD, is a full member in the division of Basic Sciences at Fred Hutchinson Cancer Research Center, and also has appointments in the Departments of Microbiology and Global Health at the University of Washington. For the past 40 years Dr. Linial's primary research interest has been retroviruses. Currently, she studies simian foamy viruses (SFV). SFV infect all adult non-human primates and can be zoonotically transmitted to humans. These ubiquitous viruses do not appear to be pathogenic, and they have co-evolved with their non-human primate hosts for greater than 50 million years. These viruses are being explored as gene therapy vectors. In the past, she has worked on retroviruses that cause cancers in birds, and also on HIV. In terms of teaching, her interest is in telling students about viruses in general, and more specifically about retroviruses.
Education
PhD, Tufts University
BS, Cornell University
Health Topics
Viruses
Zoonotic Diseases and Animal Health
Pathobiology research areas
DGH Centers, Programs and Initiatives and Affiliated Organizations
Publications
Engel, G., Small, C.T., Soliven, K., Feeroz, M., Wang, X., Hasan, M.K., Oh, G., Alam, SM R., Craig, KL., Jackson, D.L., Matsen IV, F.A., Linial, M.L., and Lisa Jones-Engel. Zoonotic simian foamy virus in Bangladesh reflects diverse patterns of transmission and co-infection. Emerging Microbes & Infections (2013) 2, e58; doi:10.1038/emi.2013.60

Soliven, K., Wang, X., Small, C.T., Feeroz, M.M, Lee, E.G., Craig, K.L., Hasan, K. Engel, G. A., Jones-Engel, L., Matsen, F.A., Linial, M.L. Simian Foamy Virus Infection of Rhesus Macaques in Bangladesh: Relationship of Latent Proviruses and Transcriptionally Active Viruses. J. Virol 87: 13628-13639.

Craig KL, Hasan MK, Jackson DL, Engel GA, Soliven K, Feeroz MM, Wang X, Jones-Engel L, Linial ML (2015) A Seminomadic Population in Bangladesh with Extensive Exposure to Macaques Does Not Exhibit High Levels of Zoonotic Simian Foamy Virus Infection. J Virol 89: 7414-7416.

Craig, Karen L., Pinto-Santini, Delia M and Linial,Maxine L. (2017). Simian Foamy Viruses in International Encyclopedia of Primatology. DOI: 10.1002/9781119179313.wbprim0208

Pinto-Santini, D.; Stenbak, C. and Linial, ML (2017). Foamy Virus Zoonotic Infections. Retrovirology 14(1):55. doi: 10.1186/s12977-017-0379-9.