Affiliate Associate Professor, Global Health
Affiliate Associate Professor, Immunology
Associate Professor, Fred Hutchinson Cancer Research Center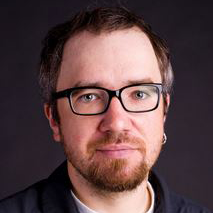 Fred Hutchinson Cancer Research Center
Vaccine and Infectious Disease Division
1100 Eastlake Ave. E., E5-154
Seattle, WA 98109
United States
Phone Number:
206-667-2216
Select from the following:
Biography
The connecting theme throughout Dr. Prlic's research career has been my interest in lymphocyte differentiation. This started initially at the University of Salzburg, Austria, followed by his Ph.D. training at the University of Minnesota in the laboratory of Dr. Stephen Jameson. As a postdoctoral fellow at the University of Washington, he had the opportunity to establish his own T cell and NK cell research projects in the laboratory of Dr. Michael Bevan with a focus on T cell and NK cell responses in the context of infectious diseases. When Dr. Prlic started my own laboratory at the Fred Hutchinson Cancer Research Center in 2011, he continued his T cell work in the context of vaccination and infectious diseases. Through a close collaboration with Dr. Raphael Gottardo (FHCRC) his lab has started to examine human T cell subsets from blood and mucosal tissues using different single-cell gene expression analysis strategies. Our overall goal is to understand how T cell fate and function are controlled in healthy and inflamed tissues and following infection with HIV to identify how these responses can be manipulated for therapeutic purposes.
Education
PhD (University of Minnesota)
MSc (University of Salzburg)
Health Topics
Infectious Diseases
Infectious Diseases (other than STDs)
Maternal Child Health (incl. Reproductive Health)
Pathobiology
Pathobiology research areas
DGH Centers, Programs and Initiatives and Affiliated Organizations
Publications
1. Maurice NJ, McElrath MJ, Andersen-Nissen E, Frahm N, Prlic M. CXCR3 enables recruitment and site-specific bystander-activation of memory T cells. Nat Commun. 2019 Nov 1;10(1):4987. doi: 10.1038/s41467-019-12980-2. [PMID: 31676770]

2. Woodward Davis AS, Slichter CK, Oberbillig H, Mair F, Erickson J, Lwo Y, Ko A, Dufort M, DeBerg H, Delany M, Linsley P, Dixon D, Darveau RP, Prlic M. The human tissue-resident CCR5+ T cell compartment maintains protective and regulatory properties during inflammation. Sci Transl Med. 2019 Dec 4;11(521) PMID: 31801887

3. Mair F, Erickson J, Voillet V, Simoni Y, Bi T, Tyznik AJ, Martin J, Gottardo R, Newell EW and Prlic M. A targeted multi-omic analysis approach measures protein expression and low abundance transcripts on the single cell level. Cell Rep. 2020 Apr 7;31(1):107499. doi: 10.1016/j.celrep.2020.03.063.