Research Associate Professor, Global Health
Adjunct Research Associate Professor, Health Services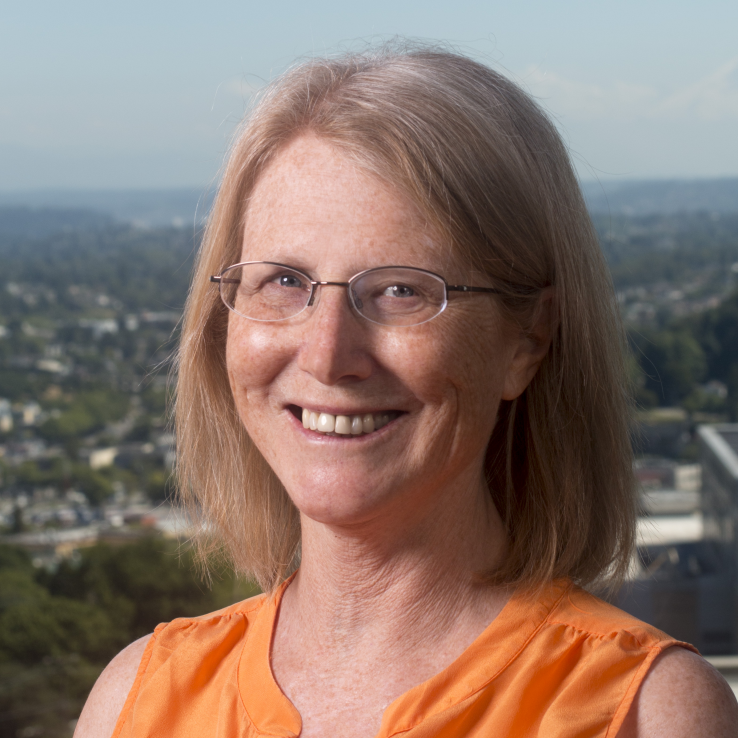 2301 5th Ave,
Suite 600
Seattle, WA 98121
United States
Phone Number:
206-897-2861
Select from the following:
Biography
Marcia Weaver, PhD is an economist who leads the Cost-Effectiveness research team at UW's Institute for Health Metrics and Evaluation. Recently, she was Principal Investigator for the Integrated Infectious Disease Capacity Building Evaluation (IDCAP), which was awarded to Accordia Global Health Foundation by the Bill and Melinda Gates Foundation. IDCAP was a cluster randomized trial implemented by the Infectious Diseases Institute in Uganda with the goal of evaluating the cost- effectiveness of two methods to build capacity among mid-level health practitioners for the treatment and prevention of HIV, malaria, pneumonia and tuberculosis. In the United States, Professor Weaver has published on cost-effectiveness of interventions for people with HIV and chronic mental illness and substance abuse as part of the ''HIV/AIDS Treatment Adherence, Health Outcomes and Cost Study," and on a joint campaign to promote influenza and pneumococcal vaccines.

Professor Weaver has published 63 articles in peer-reviewed journals. A Full list of publications is available here.


Education
PhD (University of Chicago)
MA (University of Chicago)
BA (Hampshire College)
Health Topics
Burden of Disease
Cardiovascular Disease
Child Mortality
Cost-effectiveness
Diarrheal Diseases
Economics
Health Economics
Health Interventions
Infectious Diseases
Metrics and Evaluation
Quality Improvement
STDs (other than HIV)
Publications
Weaver M, Deolalikar A. Economies of Scale and Scope in Vietnamese Hospitals. Social Science and Medicine 2004; 59: 199-208.

Weaver MR, Ang A, Arno P, Conover C, McDonnell C, Ettner S, et al. Access to mental health and substance abuse care for people living with HIV/AIDS, chronic mental illness, and substance abuse disorders. Journal of Acquired Immune Deficiency Syndromes, 2008; 47 (4): 449-458.

Weaver MR, Conover CJ, Proescholdbell RJ, Arno PS, Ang A, Uldall KK, Ettner SE, et al. Cost-effectiveness analysis of integration of care for people with HIV, chronic mental illness and substance abuse disorders. Journal of Mental Health Economics and Policy, 2009; 12: 33-46.

Weaver MR, Crozier I, Eleku S, Makanga G, Sebuyira LM, Nyakake, Thompson ML, Willis K. Capacity-Building and Clinical Competence in Infectious Disease in Uganda: A Mixed-Design Study with Pre/Post and Cluster Randomized Trial Components. PLoS One 2012; 7(12):e51319. doi:10.1371/journal.pone.0051319

Weaver MR, Burnett SM, Crozier I, Kinoti SN, Kirunda I, Mbonye MK, Naikoba S, Ronald A, Rubashembusya T, Zawedde S, Willis KS. Improving facility performance in Infectious Disease Care in Uganda: a mixed design study with pre/post and cluster randomized trial components. PLoS One, 2014; 9(8): e103017. doi:10.1371/journal.pone.0103017