Research Professor, Global Health
Research Professor, Health Metrics Sciences
Adjunct Research Professor, Health Systems and Population Health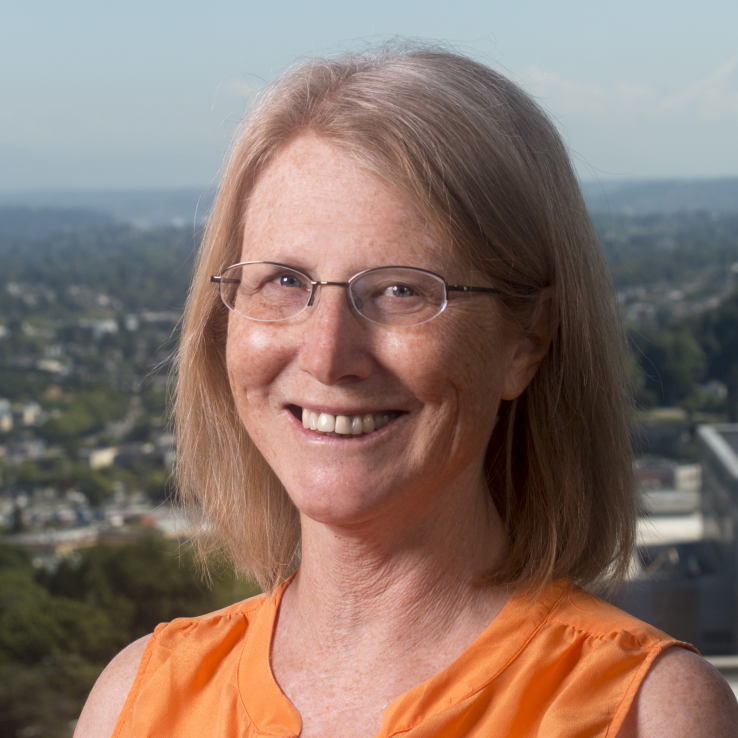 2301 5th Ave,
Suite 600
Box 359932
Seattle, WA 98121
United States
Phone Number:
206-897-2800
Select from the following:
Biography
Marcia Weaver, PhD is an economist who leads the Cost-Effectiveness research team at UW's Institute for Health Metrics and Evaluation. The team is conducting meta-regression analyses of published cost-effectiveness estimates to support selecting interventions for Universal Health Coverage packages. They will predict cost-effectiveness ratios for GBD locations. Previously, Professor Weaver was Principal Investigator for the Integrated Infectious Disease Capacity Building Evaluation (IDCAP), which was awarded to Accordia Global Health Foundation by the Bill and Melinda Gates Foundation. IDCAP was a cluster randomized trial implemented by the Infectious Diseases Institute in Uganda with the goal of evaluating the cost-effectiveness of two methods to build capacity among mid-level health practitioners for the treatment and prevention of HIV, malaria, pneumonia and tuberculosis. In the United States, she published on cost-effectiveness of interventions for people with HIV, chronic mental, and substance abuse.

Professor Weaver has published 85 articles in peer-reviewed journals. A Full list of publications is available here
Education
PhD (University of Chicago)
MA (University of Chicago)
BA (Hampshire College)
Health Topics
Burden of Disease
Child and Adolescent Health (incl. Pediatrics)
Clinical Mentoring
Cost-Effectiveness
Diarrheal Diseases
Distance Learning
Economics
Education and Training
Emergency Medicine
Health Economics
Health Financing
Health Outcomes
Health Systems Strengthening and Human Resources Development
HIV/AIDS
HPV
Immunizations
Influenza
Malaria
Maternal Child Health (incl. Reproductive Health)
Mental Health
Metrics and Evaluation
Pulmonary Diseases and Pneumonia
Quality Improvement
STDs (other than HIV)
TB
Tobacco, Alcohol, and Drug Use
DGH Centers, Programs and Initiatives and Affiliated Organizations
Publications
Weaver MR, Conover CJ, Proescholdbell RJ, Arno PS, Ang A, Uldall KK, Ettner SE, et al. Cost-effectiveness analysis of integration of care for people with HIV, chronic mental illness and substance abuse disorders. Journal of Mental Health Economics and Policy, 2009; 12: 33-46.

Weaver MR, Crozier I, Eleku S, Makanga G, Sebuyira LM, Nyakake, Thompson ML, Willis K. Capacity-Building and Clinical Competence in Infectious Disease in Uganda: A Mixed-Design Study with Pre/Post and Cluster Randomized Trial Components. PLoS One 2012; 7(12):e51319. doi:10.1371/journal.pone.0051319

Weaver MR, Burnett SM, Crozier I, Kinoti SN, Kirunda I, Mbonye MK, Naikoba S, Ronald A, Rubashembusya T, Zawedde S, Willis KS. Improving facility performance in Infectious Disease Care in Uganda: a mixed design study with pre/post and cluster randomized trial components. PLoS One, 2014; 9(8): e103017. doi:10.1371/journal.pone.0103017

Moses MW, Pedroza P, Baral R, Bloom S, Brown J, Chapin A, Compton K, Eldrenkamp E, Fullman N, Mumford JE, Nandakumar V, Rosettie K, Sadat N, Shonka T, Flaxman A, Vos T, Murray CJL, Weaver MR. Funding and services needed to achieve universal health coverage: applications of global, regional, and national estimates of utilisation of outpatient visits and inpatient admissions from 1990 to 2016, and unit costs from 1995 to 2016. The Lancet Public Health (2018); 4: e49-e73.

Weaver MR, Nandakumar V, Joffe J, Barber RM, Fullman N, Singh A, Sparks GW, Yearwood J, Lozano R, Murray CJL, Ngo D. Healthcare access and quality in the United States: Differences by age, state, and insurance coverage. JAMA Network Open (2021); 4(6): e2114730.