Affiliate Assistant Professor, Global Health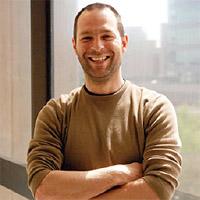 1616 Eastlake Ave E
Suite 400
Seattle, WA 98102
United States
Phone Number:
206-858-6012
Select from the following:
Biography
Malcolm Duthie is a Senior Scientist at IDRI. Malcolm's main research interest lies in determining and examining the host/pathogen interactions that initiate and control immune responses, how these interactions can be beneficially manipulated, and, ultimately, their practical application within disease control programs.

Malcolm received his training through a BSc (Hons) Immunology from the University of Glasgow, Scotland, and a Ph.D. in Medical Microbiology from the University of Edinburgh, Scotland. He then conducted postdoctoral work at the University of Washington where he examined protective and pathologic immune responses during experimental T. cruzi infection. He now works with an extensive network of collaborators in several countries to identify vaccine candidates and develop new diagnostic tools to improve the control of neglected tropical diseases, with particular focus on leprosy and leishmaniasis.

Malcolm is currently an Affiliate Assistant Professor, Department of Global Health, University of Washington School of Medicine, Seattle; a Visiting Professor to the CAPES-Fiocruz/CDTS long-term collaboration program in Brazil; and a Foreign Expert Consultant to Center for Major Infectious Disease, Capital Medical University, Beijing, China. Malcolm serves as a member of the Editorial Boards of Infection and Immunity (2012-17) and Journal of Advances in Diseases Diagnosis (2014-) and is a member of the American Association of Immunologists, American Society for Microbiology and American Society of Tropical Medicine and Hygiene, and British Society for Immunology.
Education
PhD (University of Edinburgh (UK))
BSc (University of Glasgow (UK))
Health Topics
Drug and Vaccine Development
Host-Pathogen Interactions
Infectious Diseases
Neglected Diseases, Tropical Medicine (incl. Parasites)
Pathobiology research areas
DGH Centers, Programs and Initiatives and Affiliated Organizations
Publications
Duthie MS, Pena MT, Ebenezer GJ, Gillis TP, Sharma R, Cunningham K, Polydefkis M, Maeda Y, Makino M, Truman RW et al: LepVax, a defined subunit vaccine that provides effective pre-exposure and post-exposure prophylaxis of M. leprae infection. NPJ Vaccines 2018, 3:12.

Duthie MS, Pereira L, Favila M, Hofmeyer KA, Reed SJ, Metangmo S, Townsend S, Laurance JD, Picone A, Misquith A et al: A defined subunit vaccine that protects against vector-borne visceral leishmaniasis. NPJ Vaccines 2017, 2:23.

Duthie MS, Orcullo FM, Abbelana J, Maghanoy A, Balagon MF: Comparative evaluation of antibody detection tests to facilitate the diagnosis of multibacillary leprosy. Appl Microbiol Biotechnol 2016, 100(7):3267-3275.

Duthie MS, Orcullo FM, Maghanoy A, Balagon M: Need for, and acceptability of, rapid diagnostic tests that can facilitate the diagnosis of leprosy. Leprosy Review 2016, in press.

Duthie MS, Guderian JA, Vallur AC, Misquith A, Liang H, Mohamath R, Luquetti AO, Carter D, Tavares SN, Reed SG: Multi-epitope proteins for improved serological detection of Trypanosoma cruzi infection and Chagas Disease. Diagn Microbiol Infect Dis 2016, 84(3):191-196.