Affiliate Assistant Professor, Global Health
Senior Director, Research at HDT Bio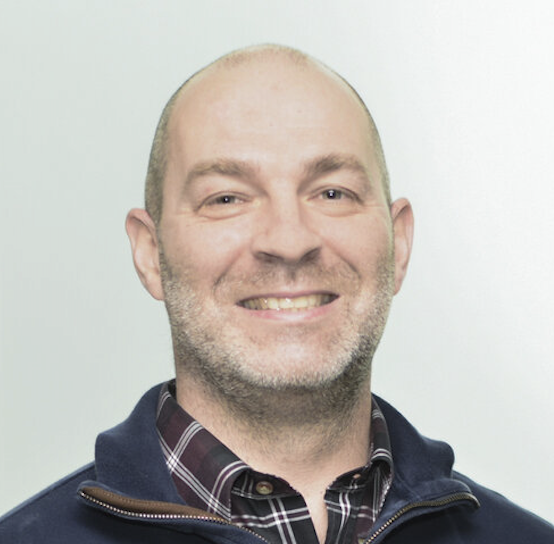 1616 Eastlake Ave E
Suite 400
Seattle, WA 98102
United States
Phone Number:
425-306-4646
Select from the following:
Biography
Dr. Duthie's main interest lies in developing tools and practical strategies for application within disease control programs. This centers on determining and examining the host/pathogen/vaccine interactions that initiate and direct adaptive immune responses, with transition to clinically-applicable candidate vaccines and diagnostics.
Malcolm received his training through a BSc (Hons) Immunology from the University of Glasgow, Scotland, and a Ph.D. in Medical Microbiology from the University of Edinburgh, Scotland. He is currently Senior Director, Research at HDT Bio having previously held positions as a Senior Scientist and Program Lead in Neglected Tropical Diseases at Infectious Disease Research Institute (IDRI), Seattle; a Visiting Professor to the CAPES-Fiocruz/CDTS long-term collaboration program in Brazil; and a Foreign Expert Consultant to Center for Major Infectious Disease, Capital Medical University, Beijing, China. Malcolm now works with an extensive network of collaborators in several countries to identify and develop vaccine candidates and diagnostic tools for infectious diseases, including several neglected tropical diseases.
In addition, Malcolm serves as an Associate Editor for Frontiers in Immunology and Frontiers in Microbiology and is a member of the American Association of Immunologists, American Society for Microbiology and American Society of Tropical Medicine and Hygiene, and British Society for Immunology.
Education
PhD, University of Edinburgh (UK)
BSc, University of Glasgow (UK)
Health Topics
Biodefense Infectious Diseases
Cancer
COVID-19
Drug and Vaccine Development
Infectious Diseases (other than STDs)
Innate Immunity
Leishmaniasis
Pathobiology research areas
DGH Centers, Programs and Initiatives and Affiliated Organizations
Publications
Erasmus JH, Khandhar AP, O'Connor MA, Walls AC, Hemann EA, Murapa P, Archer J, Leventhal S, Fuller JT, Lewis TB, Draves KE, Randall S, Guerriero KA, Duthie MS, Carter D, Reed SG, Hawman DW, Feldmann H, Gale M Jr, Veesler D, Berglund P, Fuller DH. An Alphavirus-derived replicon RNA vaccine induces SARS-CoV-2 neutralizing antibody and T cell responses in mice and nonhuman primates. Sci Transl Med. 2020 Aug 5;12(555):eabc9396. doi: 10.1126/scitranslmed.abc9396. Epub 2020 Jul 20. PMID: 32690628
Duthie MS, Frevol A, Day T, Coler RN, Vergara J, Rolf T, Sagawa ZK, Marie Beckmann A, Casper C, Reed SG. A phase 1 antigen dose escalation trial to evaluate safety, tolerability and immunogenicity of the leprosy vaccine candidate LepVax (LEP-F1 + GLA-SE) in healthy adults. Vaccine. 2020 Feb 11;38(7):1700-1707. doi:10.1016/j.vaccine.2019.12.050. Epub 2019 Dec 30. PMID: 31899025
Machado BAS, Hodel KVS, Fonseca LMDS, Mascarenhas LAB, Andrade LPCDS, Rocha VPC, Soares MBP, Berglund P, Duthie MS, Reed SG, Badaró R. The Importance of RNA-Based Vaccines in the Fight against COVID-19: An Overview.  Vaccines (Basel). 2021 Nov 17;9(11):1345. doi: 10.3390/vaccines9111345. PMID: 34835276
Duthie MS, Goto Y. Editorial: Emerging Concepts of Innate Immune Responses to Neglected Tropical Diseases. Front Immunol. 2021 Sep 15;12:658553. doi:0.3389/fimmu.2021.658553. eCollection 2021.PMID: 34603276
Duthie MS, Reed SG. Skin tests for the detection of Mycobacterial infections: achievements, current perspectives, and implications for other diseases. Appl Microbiol Biotechnol. 2021 Jan;105(2):503-508. doi: 10.1007/s00253-020-11062-4. Epub 2021 Jan 4. PMID: 33394146