Adjunct Professor, Global Health
Professor, Psychiatry and Behavioral Sciences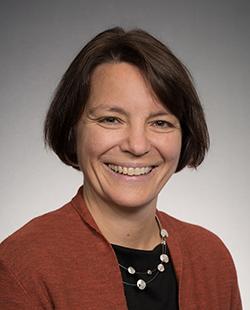 Phone Number:
206-744-4840
Select from the following:
Biography
Dr. Chwastiak received her MD degree from the University of Pennsylvania, completed residencies in both internal medicine and psychiatry, and obtained research training through an NRSA-funded fellowship in psychiatry and primary care at UW. Over the past eighteen years, her research has focused on improving the medical care and medical outcomes among individuals with schizophrenia and other serious mental illnesses. She has authored or co-authored more than 60 peer-reviewed publications related to epidemiology and treatment of cardiovascular risk factors among patients with serious mental illness. She has been the Principal Investigator or a co-I on numerous (federally- and non-federally) funded research projects to develop and implement interventions to improve cardiovascular and mental health outcomes among complex patients in low resource settings in the US and in India and Nepal. Dr. Chwastiak is the Principal Investigator and co-Director of the SAMHSA-funded Northwest Mental Health Technology Transfer Center (NW-MHTTC), which aims to support the implementation of evidence-based practices for patients with serious mental illness across a variety of settings in HHS Region 10.
Education
BS (Yale University)
MA (Georgetown University)
MD (University of Pennsylvania)
MPH (University of Washington)
Health Topics
Chronic Disease (incl. Cardiovascular, Diabetes)
Mental Health
Non-Communicable Diseases
DGH Centers, Programs and Initiatives and Affiliated Organizations
Publications
Ali MK, Chwastiak L, Poongothai S, Emmert-Fees KMF, Patel SA, Anjana RM, Sagar R, Shankar R, Sridhar GR, Kosuri M, Sosale AR, Sosale B, Rao D, Tandon N, Narayan KMV, Mohan V; INDEPENDENT Study Group. of a Collaborative Care Model on Depressive Symptoms and Glycated Hemoglobin, Blood Pressure, and Serum Cholesterol Among Patients With Depression and Diabetes in India: The INDEPENDENT Randomized Clinical Trial.JAMA. 2020 Aug 18;324(7):651-662


Rimal P, Maru D, Chwastiak L, Agrawal P, Rao D, Swar S, Citrin D, Acharya B. recommendations made by a consultant psychiatrist to improve the quality of care in a collaborative mental health intervention in rural Nepal.
BMC Psychiatry. 2020 Feb 5;20(1):46.

Johnson LCM, Chwastiak L, Poongothai S, Tandon N, Anjana RM, Aravind S, Sridhar GR, Rao D, Mohan V, Ali MK. Adaptations and patient responses to behavioral intervention components in a depression-focused chronic disease care model implemented in India.Transl Behav Med. 2020 Feb 3;10(1):35-45.


Acharya B, Ekstrand M, Rimal P, Ali MK, Swar S, Srinivasan K, Mohan V, Unützer J, Chwastiak LA.Collaborative Care for Mental Health in Low- and Middle-Income Countries: A WHO Health Systems Framework Assessment of Three Programs.
Psychiatr Serv. 2017 Sep 1;68(9):870-872.


Chwastiak LA, Freudenreich O, Tek C, McKibbin C, Han J, McCarron R, Wisse B.Clinical management of comorbid diabetes and psychotic disorders.Lancet Psychiatry. 2015 May;2(5):465-476.