Adjunct Professor, Global Health
Professor, Obstetrics and Gynecology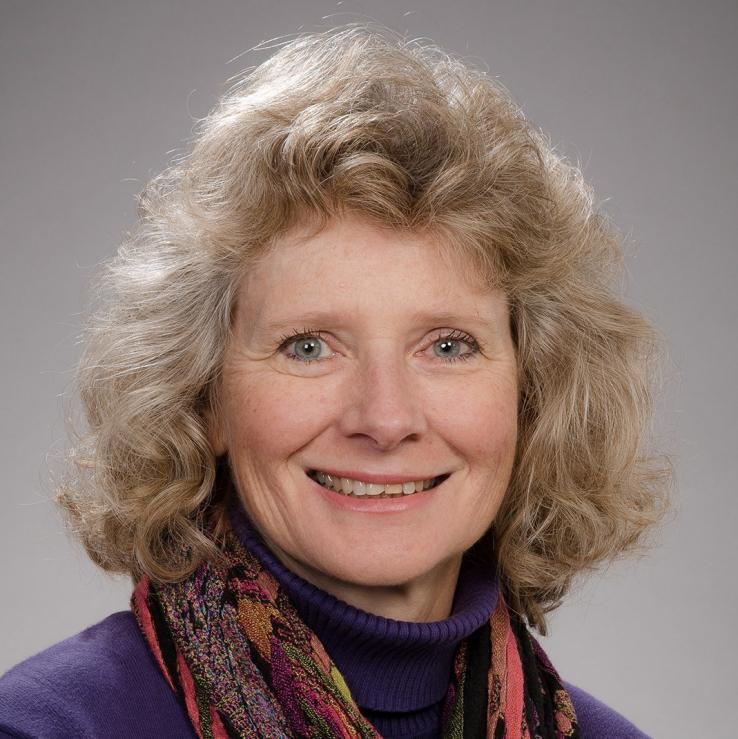 Department of Obstetrics & Gynecology
University of Washington
325 9th Ave Box 359865
Seattle, WA 98104
United States
Phone Number:
206-744-8563
Select from the following:
Biography
Dr. Eckert is a Professor of Obstetrics & Gynecology with an Infectious Disease Fellowship whose clinical practice focuses in general obstetrics and gynecology, with special interest and expertise in vaginal and vulvar infections. Her practice and education efforts are centered in the Harborview Women's Clinic. Dr. Eckert's research interests focus on the intersection of immunizations with reproductive health. She works in clinical research trials as well as policy development for the HPV vaccine and for maternal immunization.

Dr. Eckert is the obstetrics lead for GAIA, the Global Alignment of Immunization Safety in Pregnancy, which is a Bill and Melinda Gates funded effort to improve data generated for strengthening programs of immunization in pregnancy by harmonizing outcome assessments. She is vice chair of the GAVI Immunization Review Committee and has worked with GAVI on HPV vaccine policy and application process. She is an investigator for Phase 3 clinical trials of RSV vaccine in pregnancy. Additionally, she consults internationally on secondary cervical cancer prevention policy development and implementation in low resource settings.
Education
MD (University of San Diego)
BS (Carleton College)
Health Topics
Cervical Cancer
Drug and Vaccine Development
Health Policy
HPV
Immunizations
Infectious Diseases (other than STDs)
Maternal Child Health (incl. Reproductive Health)
Maternal Mortality
Non-Communicable Diseases
STDs (other than HIV)
DGH Centers, Programs and Initiatives and Affiliated Organizations
Expertise
Sexual assault, STDs, vaccines, endometritis, general obstetrics, gynecology, vaginitis, and cross-cultural medicine
Publications
de Sanjosé S, Temin S, Garland S, Eckert LO, Arossi S. Primary prevention of cervical cancer: American Society of Clinical Oncology resource-stratified guideline summary. J Onc Practice 2017 May 25; https://doi.org/10.1200/IOP.2017.02949. [Epub ahead of print]

Harrison MS, Eckert LO, Cutland C, et al.; Brighton Collaboration Pathways to Preterm Birth Working Group. Pathways to preterm birth: Case definition and guidelines for data collection, analysis, and presentation of immunization safety data. Vaccine. 2016 Dec 1;34(49):6093-6101. Epub 2016 Aug 1. PMCID: PMC5139807.

Santesso N, Mustafa RA, Schünemann HJ, Arbyn M, Blumenthal PD, Cain J, Chirenje M, Denny L, De Vuyst H, Eckert LO, Forhan SE, Franco EL, Gage JC, Garcia F, Herrero R, Jeronimo J, Lu ER, Luciani S, Quek SC, Sankaranarayanan R, Tsu V, Broutet N; Guideline Support Group. World Health Organization Guidelines for treatment of cervical intraepithelial neoplasia 2-3 and screen-and-treat strategies to prevent cervical cancer. Int J Gynaecol Obstet. 2016 Mar;132(3):252-8. Epub 2015 Dec 14. PMID: 26868062.

Munoz FM, Eckert LO, Katz MA, Lambach P, Ortiz JR, Bauwens J, Bonhoeffer J. Key terms for the assessment of the safety of vaccines in pregnancy: Results of a global consultative process to initiate harmonization of adverse event definitions. Vaccine. 2015 Nov 25;33(47):6441-52. Epub 2015 Sept 19. PMID: 26387433.

Eckert LO. Clinical Practice. Acute Vulvovaginitis. New Eng J Med 2006; 355(12):1244-52. PMID: 16990387.