Affiliate Professor, Global Health
Professor, Fred Hutchinson Cancer Center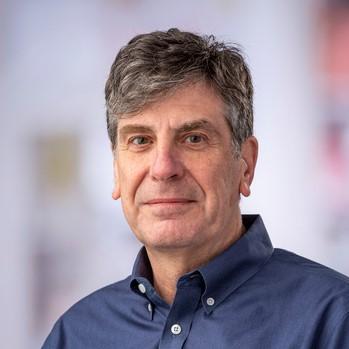 Fred Hutchinson Cancer Research Center
1100 Fairview Ave N
E5-110
Seattle, WA 98109
United States
Phone Number:
206-667-7464
Select from the following:
Biography
Our Group investigates the development of protective antibody responses during viral infections, with emphasis on HIV-1 and SARS-CoV-2, by employing diverse immunological, cellular and molecular high-throughput platforms. Immunogens to target specific B cell lineages are designed using structural and modeling approaches and the immune responses they elicit are characterized in detail.
https://research.fhcrc.org/stamatatos/en.html 
Education
PhD (McGill University (Canada))
MS (University of Paris VI (France))
BS (University of Paris (France))
Health Topics
COVID-19
HIV/AIDS
Immunizations
Pathobiology research areas
DGH Centers, Programs and Initiatives and Affiliated Organizations
Publications
1) Dosenovic, P., A-K. Pettersson, A. Wall, E. Thientosapol, J. Feng, C. Weidle, K. Bhullar, E. Kara, H. Hartweger, J. Pai, M. Gray, K. R. Parks, J. Taylor, M. Pancera, L. Stamatatos#, M. Nussenzweig#, and A. T. McGuire#. 2019. Anti-idiotypic antibodies elicit anti-HIV-1-specific B cell responses. Journal of Experimental Medicine. 216; 2316-2330.

2) Parks, K.R., A. J. MacCamy, J. Trichka, M. Gray, C. Weidle, A. Borst, A. Khechaduri, B. Takushi, P. Agrawal, J. Guenaga, R. T. Wyatt, R. Coler, C. LaBranche, D. C. Montefiori, D. Veesler, M. Pancera#, A. McGuire# and L. Stamatatos#. 2019. Overcoming steric restrictions of VRC01 HIV-1 neutralizing antibodies through immunization. Cell Reports. 29; 3060-3072.

3) Seydoux, E., L. J. Homad, A. J. MacCamy, K. R. Parks, N. K. Hurlburt, M. F. Jennewein, N. R. Akins, A. B. Stuart, Y-H. Wan, J. Feng, R. E. Whaley, S. Singh, M. Boeckh, K. W. Cohen, M. J. McElrath, J. A. Englund, H. Y. Chu, M. Pancera#, A. T. McGuire# and L. Stamatatos#&. 2020. Analysis of a SARS-CoV-2 infected individual reveals development of potent neutralizing antibodies with limited somatic mutation. Immunity. 53; 98-105.