Affiliate Professor, Global Health
Professor, Fred Hutchinson Cancer Center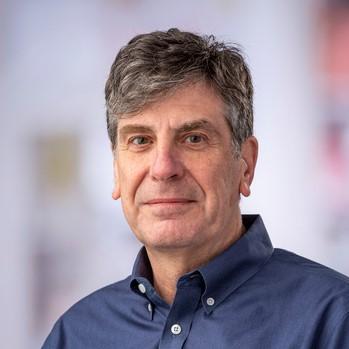 Fred Hutchinson Cancer Research Center
1100 Fairview Ave N
E5-110
Seattle, WA 98109
United States
Phone Number:
206-667-2995
Select from the following:
Biography
The Stamatatos Lab is investigating B cell responses to infection and vaccination. They are particularly interested in monitoring the activation, survival, and maturation of B cell clonal lineages that produce protective antibodies against infectious agents, such as HIV-1, SARS-CoV-2, and Malaria. New immunogens and immunization regimens are developed to target these rare B cell lineages and are validated in vivo. To obtain the broadest and most detailed understanding of the immune responses elicited by our vaccine candidates, they employ diverse experimental approaches, including structure-based immunogen-design, X-ray crystallography and CryoEM, next generation deep sequencing, and immunological, molecular, and cellular techniques. The Lab's work encompasses the entire space between pre-clinical and clinical evaluation of candidate vaccines.
Education
PhD, McGill University (Canada)
MS, University of Paris VI (France)
BS, University of Paris (France)
Health Topics
COVID-19
HIV/AIDS
Immunizations
Pathobiology research areas
DGH Centers, Programs and Initiatives and Affiliated Organizations
Publications
Stamatatos, L., J. Czartoski, Y-H. Wan, L. J. Homad, V. Rubin, H. Glantz, M. Neradilek, E. Seydoux, M. F. Jennewein., A. J. MacCamy, J. Feng, G. Mize, S. C. De Rosa, A. Finzi, M. P. Lemos, K. W. Cohen, Z. Moodie, M. J. McElrath, A. T. McGuire. mRNA vaccination boosts cross-variant neutralizing antibodies elicited by SARS-CoV-2 infection. 2021. Science. 372; 1413–1418, eabg9175. PMCID: PMC8139425
Lin Y.-R., K. R. Parks, C. Weidle, A. S. Naidu, A. Khechaduri, A. Riker, B. Takushi, J.-H. Chun, A. Stuart, P. Agrawal, M. Gray, M. Pancera, P.-S. Huang and L. Stamatatos. 2020. HIV-1 VRC01 germline-targeting immunogens select distinct epitope-specific B cell receptors. Immunity. 53; 840-851. PMCID: PMC7735217
Seydoux, E., L. J. Homad, A. J. MacCamy, K. R. Parks, N. K. Hurlburt, M. F. Jennewein, N. R. Akins, A. B. Stuart, Y-H. Wan, J. Feng, R. E. Whaley, S. Singh, M. Boeckh, K. W. Cohen, M. J. McElrath, J. A. Englund, H. Y. Chu, M. Pancera, A. T. McGuire and L. Stamatatos. 2020. Analysis of a SARS-CoV-2 infected individual reveals development of potent neutralizing antibodies with limited somatic mutation. Immunity. 53; 98-105. PMCID: PMC7276322.
McGuire, M. T, A. M. Dreyer, S. Carbonetti, A. Lippy, J. Glenn, J. F. Scheid, H. Mouquet, and L. Stamatatos. 2014. Antigen-modification regulates competition of broad and narrow neutralizing HIV antibodies. Science. 346; 1380-1383. PMCID: PMC4290850.
McGuire, A., S. Hoot, A. M. Dreyer, A. Lippy, A. Stuart, K. Cohen, J. Jardine, S. Menis, J. F. Scheid, A. P. West, W. R. Schief and L. Stamatatos. 2013. Engineering HIV envelope protein to activate germline B cell receptors of broadly neutralizing anti-CD4 binding site antibodies. J. Exp. Med. 210; 655-663. PMCID: PMC3620356.