Emeritus Professor, Global Health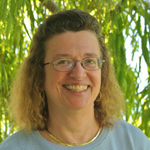 University of Washington Medical Center
325 Ninth Ave, Seattle, WA
Box 359931
Box 357965
Seattle, WA 98195
United States
Phone Number:
206-543-0317
Select from the following:
Biography
Dr. Campbell is the Director of the Interdiciplinary Pathobiology Program. Her overall research emphasis is the elucidation of molecular mechanisms of chlamydial pathogenesis. Chlamydia pneumoniae, a human respiratory pathogen, has been associated with cardiovascular disease and found in atherosclerotic lesions. A major current focus is on elucidating the role of C. pneumoniae in atherogenesis through the use of animal models of C. pneumoniae infection and atherosclerosis and in vitro models. These models are also being used to investigate therapeutic interventions and develop preventive strategies. Efforts are also focused on host/pathogen interactions to elucidate the mechanisms by which Chlamydia enters the host and the host receptors involved.
Education
PhD (Pennsylvania State University)
MS (Pennsylvania State University)
BS (Pennsylvania State University)
Health Topics
Cardiovascular Disease
Host-Pathogen Interactions
Infectious Diseases
Pathobiology
Pathogenesis
STDs (other than HIV)
Pathobiology research areas
DGH Centers, Programs and Initiatives and Affiliated Organizations
Expertise
Pathogenic mechanisms of Chlamydia pneumoniae and Chlamydia tracthomatis
Publications
Campbell, LA, Rosenfeld M. 2014. Persistent C. pneumoniae infection in atherosclerotic lesions: rethinking the clinical trials. Front Cell Infect Microbiol. doi: 10.3389/fcimb.2014.00034. PMCID:PMC3968756

Campbell, LA, Lee AL, Rosenfeld M, Kuo C-C. 2013. C. pneumoniae infection of endothelial cells and macrophages induces expression of proatherogenic factors through the LOX-1 scavenger receptor. Pathog. Dis. Jul 2. doi:10.1111/2049-632X. 12058. PMCID: PMC3871974

Campbell, LA, M. Puolakkainen, A.W. Lee, M. E. Rosenfeld, H.J. Garriegues, and C.-C. Kuo. 2012. Chlamydia pneumoniae uses the LOX-1 receptor for infection of endothelial cells: A mechanism for atherogenesis. Microbes Infect. 14:43-49. PMCID: PMC3247659.
.
Identification and characterization of Chlamydia pneumoniae-specific proteins that activate tumor necrosis factor alpha production in RAW 264.7 murine macrophages. Jiang SJ, Kuo CC, Berry MW, Lee AW, Campbell LA. Infect Immun. 2008 Apr;76(4):1558-64. Epub 2008 Jan 28.
Retinoic acid inhibits the infectivity and growth of Chlamydia pneumoniae in epithelial and endothelial cells through different receptors. Puolakkainen M, Lee A, Nosaka T, Fukushi H, Kuo CC, Campbell LA. Microb Pathog. 2008 May;44(5):410-6. Epub 2007 Nov 23.