Acting Assistant Professor, Global Health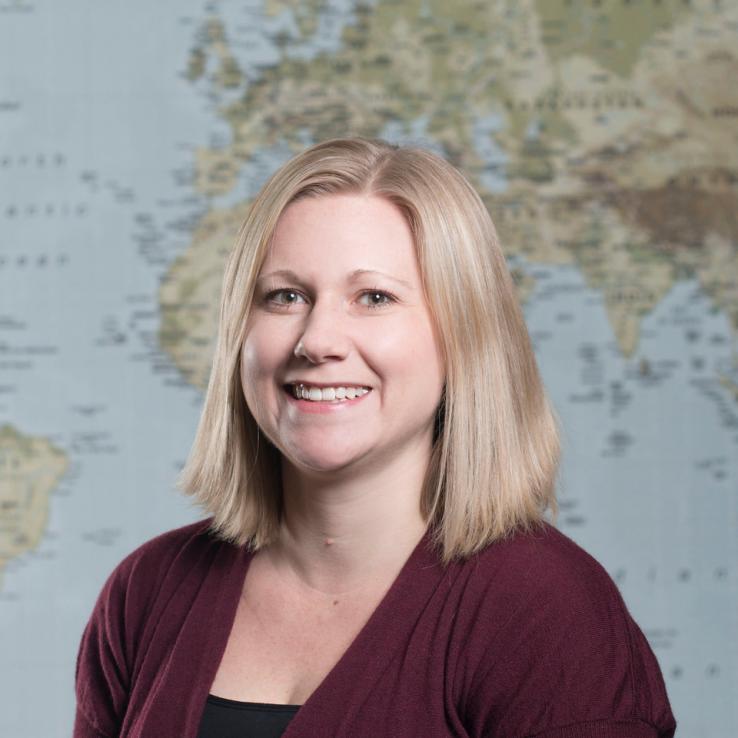 University of Washington
Box 359931
Seattle, WA 98195
United States
Select from the following:
Biography
Dr. Beima-Sofie is an Acting Assistant Professor in the Department of Global Health at the University of Washington. She is a qualitative researcher serving as core faculty for the UW/FHCRC Center for AIDS Research Behavior Science Core, as well as faculty for the Global Center for Integrated Health of Women, Adolescents, and Children (Global WACh) and the Kenya Research and Training Center (KRTC). Dr. Beima-Sofie's research interests have coalesced around understanding factors that influence the health of women, children and adolescents impacted by HIV. Aligning with these interests, her current research projects focus on evaluating interventions and national programs for adolescents affected by HIV in Kenya including programs and policies around HIV disclosure to children and adolescents, transition from pediatric to adult care for HIV-infected adolescents in Kenya, healthcare provider interventions that optimize adolescent HIV treatment support, and provision of PrEP to HIV negative pregnant women and adolescent girls in Kenya.
Education
PhD (University of Washington)
MPH (University of Washington)
BS (Western Washington University)
Health Topics
Child and Adolescent Health (incl. Pediatrics)
Health Interventions
HIV Transmission
HIV/AIDS
Implementation Science
Intervention Design and Management
Maternal Child Health (incl. Reproductive Health)
Qualitative Research and Methods
Research
Sociobehavioral
DGH Centers, Programs and Initiatives and Affiliated Organizations
Publications
Beima-Sofie KM, Trinidad SB, Ngure K, Heffron R, Baeten JM, John-Stewart GC, Kelley M. Lessons from PrEP: A Qualitative Study Investigating How Clinical and Policy Experts Weigh Ethics and Evidence When Evaluating Preventive Medications for Use in Pregnant and Breastfeeding Women. AIDS Behavior. 2019 Jul;23(7):1858-1870.

Pintye J, Beima-Sofie KM, Kimemia G, Ngure K, Trinidad SB, Heffron RA, Baeten JM, Odoyo J, Mugo N, Bukusi EA, Kelley MC, John-Stewart GC. "I Did Not Want to Give Birth to a Child Who has HIV": Experiences Using PrEP During Pregnancy Among HIV-Uninfected Kenyan Women in HIV-Serodiscordant Couples. J Acquir Immune Defic Syndr. 2017 Nov 1;76(3):259-265.

Simoni JM, Beima-Sofie K, Mohamed ZH, Christodoulou J, Tapia K, Graham SM, Ho R, Collier AC. Long-Acting Injectable Antiretroviral Treatment Acceptability and Preferences: A Qualitative Study Among US Providers, Adults Living with HIV, and Parents of Youth Living with HIV. AIDS Patient Care STDS. 2019 Mar;33(3):104-111.

Beima-Sofie KM, Brandt L, Hamunime N, Shepard M, Uusiku J, John-Stewart GC, O'Malley G. Pediatric HIV Disclosure Intervention Improves Knowledge and Clinical Outcomes in HIV-Infected Children in Namibia. J Acquir Immune Defic Syndr. 2017 May 1;75(1):18-26.

Simoni JM, Beima-Sofie K, Amico KR, Hosek SG, Johnson MO, Mensch BS. Debrief Reports to Expedite the Impact of Qualitative Research: Do They Accurately Capture Data from In-depth Interviews? AIDS Behav. 2019 Aug;23(8):2185-2189.