Professor, Global Health
Professor, Env. and Occ. Health Sciences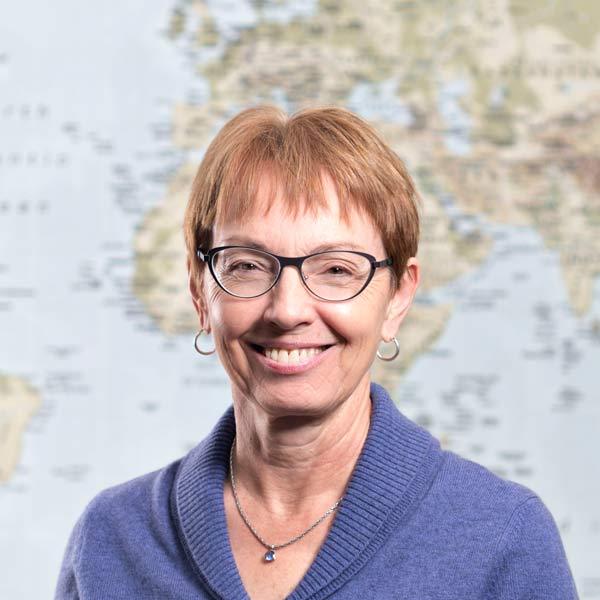 4225 Roosevelt Way NE, Suite 100, Room 2330
Box 354695
Seattle, WA 98105
United States
Phone Number:
206-543-8440
Select from the following:
Biography
Kristie L. Ebi is the Rohm & Haas Endowed Professorship in Public Health Sciences and she been conducting research and practice on the health risks of climate variability and change for over twenty years.  Her research focuses on the impacts of and adaptation to climate variability and change, including on extreme events, thermal stress, foodborne safety and security, and vectorborne diseases.  She focuses on understanding sources of vulnerability, estimating current and future health risks of climate change, and designing adaptation policies and measures to reduce the risks of climate change in multi-stressor environments.  She has supported multiple countries in Central America, Europe, Africa, Asia, and the Pacific in assessing their vulnerability and implementing adaptation measures, in collaboration with WHO, UNDP, USAID, and others. She also is co-chair with Tom Kram (PBL, The Netherlands) of the International Committee On New Integrated Climate change assessment Scenarios (ICONICS), facilitating development of new climate change scenarios.  Dr. Ebi's scientific training includes an M.S. in toxicology and a Ph.D. and a Masters of Public Health in epidemiology, and two years of postgraduate research at the London School of Hygiene and Tropical Medicine.  She has edited fours books on aspects of climate change and has more than 180 publications.
Education
PhD (University of Michigan)
MPH (University of Michigan)
MS (Massachusetts Institute of Technology)
BS (Michigan State University)
Health Topics
Adult Mortality
Biostatistics
Burden of Disease
Environmental Health (incl. Climate Change)
DGH Centers, Programs and Initiatives and Affiliated Organizations
Expertise
Health risks of and responses to global change particularly climate change.
Publications
Ebi KL, Frumkin H, Hess JJ. Protecting and promoting population health in the context of climate and other global environmental changes. Anthropocene (in press)

Ebi KL, Ogden NH, Semenza JC, Woodward A. Detecting and attributing health burdens to climate change. Environmental Health Perspectives (in press)

Ebi KL, Hess JJ. The past and future in understanding the health risks of and responses to climate variability and change. International Journal of Biometeorology 2017 DOI 10.1007/s00484-017-1406-1

Sena A, Ebi KL, Freitas C, Corvalan C, Barcellos C. Indicators to measure risk of disaster associated with drought: implications for the health sector. PLoS ONE 12(7):e0181394.

Ebi KL, Otmani del Barrio. Lessons learned on health adaptation to climate variability and change: experiences across low- and middle-income countries. Environmental Health Perspectives https://doi.org/10.1289/EHP405.