Clinical Assistant Professor, Global Health
Clinical Assistant Professor, Child, Family, and Population Health Nursing
Chief Nursing Administrator/Director, Wenatchee Valley College
Member, Council on Nursing Education in Washington State (CNEWS)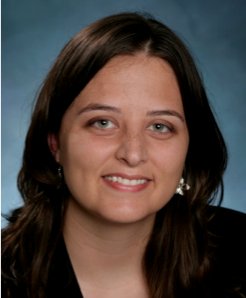 Phone Number:
509-682-6673
Select from the following:
Biography
Dr. Kristen Hosey is the Nursing Administrator and Director of Nursing Programs at Wenatchee Valley College (WVC) as well as a Clinical Assistant Professor with the UW. She is a board-certified public health nurse, and has demonstrated leadership in global health and health policy through her work with the Centers for Disease Control and Prevention (CDC) as well as the World Health Organization. She has lived in sub-Saharan Africa for over 3 years, and has collaborated on healthcare projects, policy, and nursing education in over 18 countries. Locally, while a student and then Clinical Assistant Professor at the UW, she partnered with Coastal Salish sovereign nations in program development activities that targeted health disparities. Dr. Hosey's primary role with the UW is focused in global and community health work, and she is a working group member of the Afya Bora Consortium in Global Health Leadership. She teaches the Global Health Policy course once a year, and has facilitated study abroad opportunities for nurses in Naivasha, Kenya. Her primary appointment is locally in North Central Washington where she focuses on rural health, capacity building and nursing education.
Education
BS (University of North Carolina)
DNP (University of Washington)
Health Topics
Community-Based Participatory Research
Distance Learning
Education and Training
Health Policy and Advocacy
Health Systems Strengthening and Human Resources Development
Indigenous/Traditional Health
Leadership and Organizational Development
Nursing
Qualitative Research and Methods
Workforce
DGH Centers, Programs and Initiatives and Affiliated Organizations
Publications
Hosey, K. N., Kalula, A. Voss, J. Establishing an online continuing and professional development library for nurses and midwives in the east, central and southern Africa region. Journal of the Association of Nurses in AIDS Care. 2016 Jan 29; 27(3):297-311. PMID: 27086190.