Clinical Associate Professor, Global Health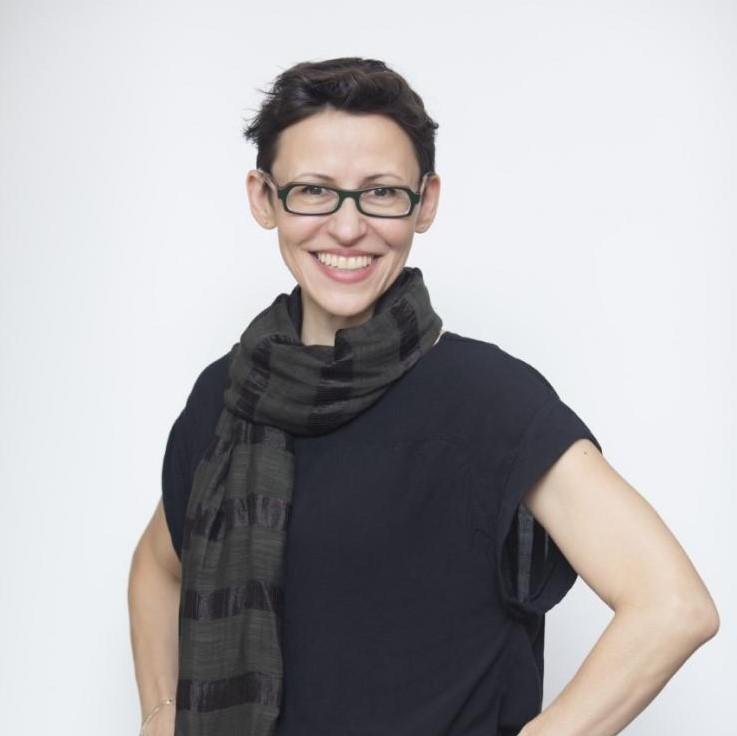 Phone Number:
202-505-0626
Select from the following:
Biography
Dr. Kimberly Green leads PATH's global work in HIV and TB and oversees the USAID/PATH Healthy Markets project, leveraging innovation and partnerships to increase key population (including transgender women, men who have sex with men, people who inject drugs and sex workers) access to effective HIV prevention, testing and treatment interventions. She previously acted as HIV, TB and non-communicable diseases program director for PATH Mekong. Dr. Green leads efforts to introduce and scale novel differentiated and population-specific approaches to HIV and TB diagnosis, prevention including HIV pre-exposure prophylaxis (PrEP) and TB preventative therapy, treatment and community-led health services.

Previously, Dr. Green worked with FHI 360 as part of the global LINKAGES project, as director for a large-scale HIV prevention and care project in Ghana, and as Asia regional technical advisor assisting Ministries of Health (MoH) and implementers in designing and scaling HIV care and treatment services. Dr. Green also worked with CARE Cambodia, partnering with the MoH to test and expand HIV and TB care and treatment models and tailored HIV prevention interventions to key populations. Prior to this, Dr. Green worked with Plan International on an African children affected by HIV initiative, led HIV advocacy work at the Global Health Council, implemented health programs on the Thai-Myanmar border, and was a health fellow with PACT Cambodia.

Dr. Green has more than twenty years' experience in public health management, policy development and research. Her specific interests are health service delivery innovations; digital health; community-led health care and chronic disease management; private-public sector partnerships; and social behavior change communications.

Dr. Green is a member of the WHO Global PrEP Coalition and HIV testing technical working group and a peer reviewer for International AIDS Conferences and Journal of the International AIDS Society. She holds a master's degree in International Health and Development from The George Washington University in Washington, DC, and a PhD from the London School of Hygiene and Tropical Medicine. She is also the author of several journal articles and publications.
Health Topics
Chronic Disease (incl. Cardiovascular, Diabetes)
Community Health Workers
Community-Based Participatory Research
Community-Based Primary Health Care
COVID-19
Health Policy
Hepatitis
HIV/AIDS
Implementation Science
Infectious Diseases
Mental Health
Non-Communicable Diseases
Primary Health Care
Social Enterprise and Innovation
STDs (other than HIV)
Telemedicine
Transgender Health
DGH Centers, Programs and Initiatives and Affiliated Organizations
Publications
Vu BN, Green KE, Thi Thu Phan H, Hung Tran M, Van Ngo H, Hai Vo S, et al. Lay provider HIV testing: A promising strategy to reach the undiagnosed key populations in Vietnam. PLoS ONE. 2018 Dec; 13(12): e0210063. https://doi.org/10.1371/journal.pone.0210063.

Green KE, Vu BN, Phan HT, Tran MH, Ngo HV, Vo SH, Ngo TM, Doan AH, Tran TT, Nguyen TN, Bao A, Hang LT, Le TM, Doan TT, Dang LH, Ha GT From conventional to disruptive: upturning the HIV testing status quo among men who have sex with men in Vietnam. J Int AIDS Soc. 2018 Jul;21 Suppl 5:e25127. doi: 10.1002/jia2.25127. PMID: 30033557.

Wondergem P, Green K, Wambugu S, Asamoah-Adu C, Clement NF et al. A short history of HIV-prevention programs for female sex workers in Ghana: lessons learned over three decades, JAIDS 2015; Volume 68(Supplement 2):S13.

Masami F, Poudel KC, Green K. Wi T et al. HIV service delivery models towards 'Zero AIDS-related Deaths': A collaborative case study of 6 Asia and Pacific countries; BMC Health Services Research 04/2015; 15(1):176.