Affiliate Associate Professor, Global Health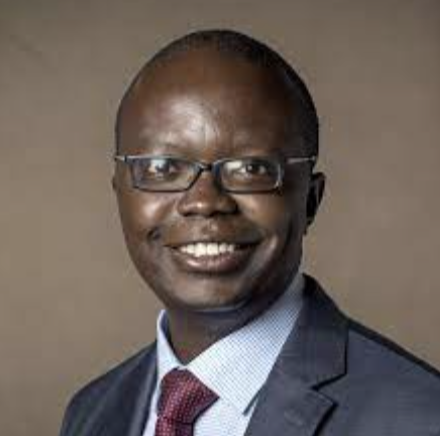 School of Public Health
Jomo Kenyatta University of Agriculture and Technology
62000-00200
Nairobi
Kenya
Phone Number:
+254722362219
Select from the following:
Biography
Prof. Kenneth Ngure MPH, EMOD, MSc, PhD is an Associate Professor of Global Health and the Dean School of Public Health of Jomo Kenyatta University of Agriculture and Technology (JKUAT), Kenya. He is also an Affiliate Associate Professor of the Department of Global Health, University of Washington. Prof. Ngure was recently appointed as a member of the Expert Committee on Clinical Trials of the Kenyan Pharmacy and Poisons Board. Prof. Ngure is a member of the Behavioral Research Group of the Microbicides Trials Network (MTN), the International Maternal Pediatric Adolescent AIDS Clinical Trials Network (IMPAACT); and the Socio-Behavioral and Structural Working Group of the HIV Prevent Trials Network (HPTN), Office of HIV/AIDS Network Coordination (HANC) Cross-Network Behavioral Science Consultative Group (BSCG) these groups are directed towards the development of new biomedical strategies to prevent HIV Infection. Prof. Ngure is also a HIV prevention expert having been a site investigator in the landmark Partners PrEP trial, which was followed by the Partners (PrEP) Demonstration Project and more recently the Partners Scale-UP Project. He also a member of the PrEP Technical Working Group of the Ministry of Health, Kenya
Education
PhD, Kenya Medical Research Institute
MSc, United States International University
MPH, University of Nairobi (Kenya)
MSc, University of London (UK)
Health Topics
Herpes
HIV Transmission
HIV/AIDS
HPV
Maternal Child Health (incl. Reproductive Health)
Mental Health
Modeling
Operations Research
Prevention
Qualitative Research and Methods
Research
STDs (other than HIV)
Telemedicine
DGH Centers, Programs and Initiatives and Affiliated Organizations
Publications
Katrina Ortblad, Stephanie Roche, Peter Mogere, Kevin Kamolloh, Josephine Odoyo, Jillian Pintye, Andy Stegachis, Pamela Kohler, Renee Heffron, Elyse Tung, Peter Mugo, Jared Baeten, Elizabeth Bukusi, Kenneth Ngure, on Behalf of Stakeholders for Pharmacy PrEP. Collaborative design of a care pathway for pharmacy-based PrEP delivery in Kenya: results from a stakeholder engagement meeting. BMC Health Serv Res. 2020 Nov 12;20(1):1034. doi: 10.1186/s12913-020-05898-9.
Kenneth Ngure, Jennifer Velloza, Connie Celum, Rena Patel, Jared Baeten, Nelly Mugo, Elizabeth Bukusi, Jessica Haberer, Josephine Odoyo, Renee Heffron: Effective contraceptive use and PrEP adherence among East African women in HIV serodiscordant couples partnerships. International Journal of STD and AIDS https://doi.org/10.1177/0956462420951501
Kenneth Ngure, Fernandos Ongolly, Annabell Dolla, Merceline Awour, Elizabeth Irungu, Nelly Mugo, Jennifer Morton, Gena Barnabee, Kathyrn Peebles, Elizabeth Bukusi, Kenneth Mugwanya, Gabrielle O'Malley, Jared M. Baeten: High awareness but uncertain belief in U=U : perspectives of providers and couples in Kenya: J Int AIDS Soc. 2020 Mar;23(3):e25466. doi: 10.1002/jia2.25466.
Renee Heffron, Kenneth Ngure, Justice Quame-Amalgo, Catherine Kiptinness, Jennifer Velloza, Lynda Oluch, John Njoroge, Richard Momanyi, Gakuo Maina, Sarah Mbugua, Susan Morrison, Harald Haugen, Bhavna Chohan, Connie Celum, Jared M. Baeten, and Nelly Mugo. Implementation of a comprehensive safer conception intervention for HIV-serodiscordant couples in Kenya: uptake, use and effectiveness.: J Int AIDS Soc. 2019 Apr;22(4):e25261. doi: 10.1002/jia2.25261.
Renee Heffron, Kenneth Ngure, Josephine Odoyo, Nulu Bulya, Edna Tindimwebwa, Ting Hong, Lara Kidoguchi, Deborah Donnell, Nelly Mugo, Elizabeth Bukusi, Elly Katabira, Stephen Asiimwe, Jennifer Morton, Susan Morrison, Harald Haugen, Andrew Mujugira, Jessica Haberer, Norma Ware, Monique Wyatt, Mark A. Marzinke, Lisa M. Frenkel, Connie Celum, and Jared M. Baeten, Pre-exposure prophylaxis for HIV-negative persons with partners living with HIV: uptake, use, and effectiveness in an open-label demonstration project in East Africa Gates Open Res. 2017 Nov 6;1:3. doi: 10.12688/gatesopenres.12752.1.