Associate Professor, Global Health
Associate Professor, Epidemiology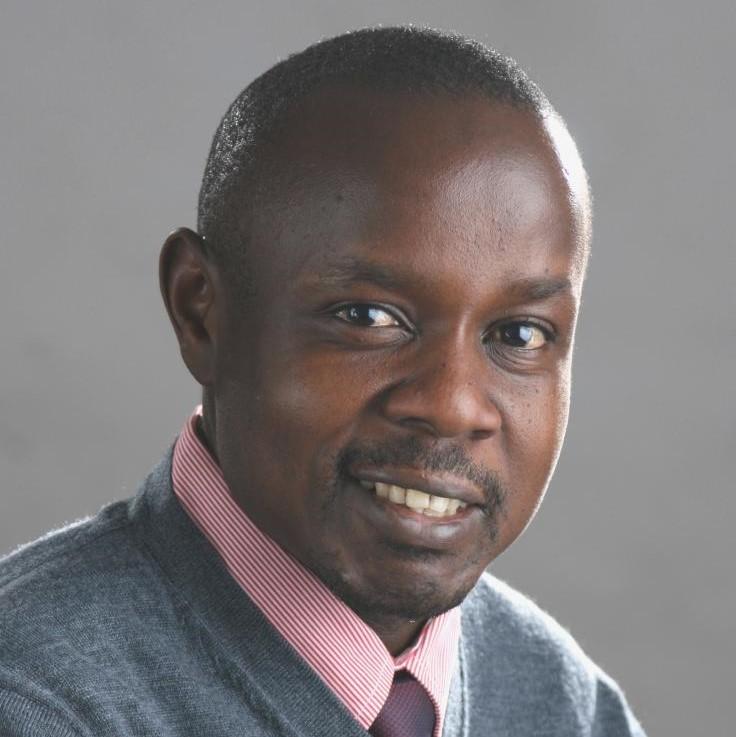 University of Washington
Box 359927
Seattle, WA 98195
United States
Phone Number:
206-520-4520
Select from the following:
Biography
Dr. Kenneth Mugwanya MBChB, MS, PhD, is a physician-epidemiologist and an Assistant Professor in the Department of Global Health at the University of Washington. His research focuses on multidisciplinary studies of epidemiology and prevention of HIV and other STIs, implementation science, and antiretroviral pre-exposure prophylaxis (PrEP) pharmacology in African populations, particularly among young women. Over the past decade, he has led or collaborated on pivotal HIV prevention studies involving >30,000 HIV at-risk participants that have advanced PrEP implementation and HIV prevention for populations in Africa and globaly. He led key analyses to quantify and interpret the risk and safety of oral TDF-based PrEP in African populations, demonstrating no substantial sexual risk compensation and limited kidney toxicity. He led the only pharmacokinetics study of infant exposure to TDF/FTC PrEP via breastmilk demonstrating limited breastmilk excretion and low infant absorption. Dr. Mugwanya is the PI of an NIH-funded stepped-wedge cluster randomized trial aiming to catalyze integration of PrEP and comprehensive HIV prevention services for women accessing Kenyan family planning clinics.
Education
MBChB (Makerere University)
MS (Case Western Reserve University)
PhD (University of Washington)
Health Topics
Epidemiology
Family Planning
HIV Transmission
HIV/AIDS
Implementation Science
Infectious Diseases
Maternal Child Health (incl. Reproductive Health)
Prevention
Research
STDs (other than HIV)
DGH Centers, Programs and Initiatives and Affiliated Organizations
Publications
Mugwanya KK, Pintye J, Kinuthia J, Abuna F, Lagat H, Begnel ER, Dettinger JC, John-Stewart G, Baeten JM; PrEP Implementation for Young Women and Adolescents (PrIYA) Program. Integrating preexposure prophylaxis delivery in routine family planning clinics: A feasibility programmatic evaluation in Kenya. PLoS Med. 2019;16:e1002885. doi: 10.1371/journal.pmed.1002885. PMCID: 6719826

Mugwanya KK, Hendrix CW, Mugo N, Marzinke M, Katabira E, John-Stewart G, Ngure K, Semiyaga N, Muwonge T, Muthuri G, Stergachis A, Celum C, Baeten JM. Pre-exposure prophylaxis use by breastfeeding HIV-uninfected women: a prospective short-term study of antiretroviral excretion in breastmilk and infant absorption. PLoS Med. 2016;13:e1002132 [original work]. doi: 10.1371/journal.pmed.1002132. PMCID: 5038971.

Mugwanya KK, Wyatt C, Celum C, Donnell D, Mugo NR, Tappero J, Kiarie J, Ronald A, Baeten JM. Changes in glomerular kidney function among HIV-1 uninfected men and women receiving emtricitabine-tenofovir disoproxil fumarate preexposure prophylaxis: a randomized clinical trial. JAMA Intern Med. 2015; 175:245-54. [original work]. PMCID: 4354899.

Mugwanya KK, Donnell D, Celum C, Thomas KK, Ndase P, Mugo N, Katabira E, Ngure K, Baeten JM; Partners PrEP Study Team. Sexual behaviour of heterosexual men and women receiving antiretroviral pre-exposure prophylaxis for HIV prevention: a longitudinal analysis. Lancet Infect Dis. 2013;13:1021-8. [original work]. PMCID: 3920826.