Assistant Professor, Global Health
Assistant Professor, Medicine - Emergency Medicine
Affiliated Faculty, Harvard Humanitarian Initiative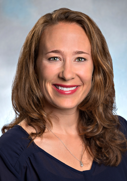 Phone Number:
206-744-2559
Select from the following:
Biography
Dr. O'Laughlin is an Assistant Professor in the Departments of Emergency Medicine and Global Health at the University of Washington. Dr. O'Laughlin attended the Oregon Health & Science University School of Medicine and completed emergency medicine residency at the University of California, Los Angeles/Olive-View UCLA Emergency Medicine Residency Program. She earned her MPH at the Harvard T.H. Chan School of Public Health. She is a global health research scientist focused on assessing the health needs of refugee populations and on designing and evaluating refugee-specific interventions to improve care. She works in collaboration with Medical Teams International and the United Nations High Commissioner for Refugees to evaluate the HIV care continuum in Nakivale Refugee Settlement in Uganda. Presently she is assessing the health behavior and ecologic context influences on HIV care among refugee populations, to gain a more in-depth understanding of linkage to HIV care in Nakivale. These data will help her to implement and evaluate an informed HIV linkage intervention in this setting (K23 MH108440). Dr. O'Laughlin is Affiliated Faculty at the Harvard Humanitarian Initiative and President-Elect of the Global Emergency Medicine Academy in the Society of Academic Emergency Medicine.
Education
MD (Oregon Health & Science University)
Health Topics
Burden of Disease
COVID-19
Disease Surveillance
Emergency Medicine
Health Interventions
HIV/AIDS
Infectious Diseases
Mental Health
Mobile Health (mHealth)
Sociobehavioral
DGH Centers, Programs and Initiatives and Affiliated Organizations
Publications
O'Laughlin KN, Kasozi J, Walensky RP, Parker RA, Faustin ZM, Doraiswamy S, Omara Owina C, Bassett IV. Clinic-based routine voluntary HIV testing in a refugee settlement in Uganda. J Acquir Imm Defic Syndr. 2014;67:409-13. PMCID: PMC4213244.

O'Laughlin K, Wyatt M, Kaaya S, Bangsberg DR, Ware NC. How treatment partners help: Social analysis of an African adherence support intervention. AIDS Behav. 2011;16:1308-15. PMCID: PMC3354325.

O'Laughlin KN, Kasozi J, Rabideau DJ, Parker RA, Mulogo E, Faustin ZM, Greenwald KE, Doraiswamy S, Walensky RP, Bassett IV. The cascade of HIV care among refugees and nationals in Nakivale Refugee Settlement in Uganda. HIV Med. 2017;18: 513-518. PMCID: PMC5503819.

O'Laughlin KN, Rouhani SA, Kasozi J, Greenwald K, Perkons NR, Faustin Z, Bassett IV, Ware NC. A qualitative approach to understand antiretroviral therapy (ART) adherence for refugees living in Nakivale Refugee Settlement in Uganda. Confl Health. 2018;12:7. PMCID: PMC5846232.

O'Laughlin KN, He W, Greenwald KE, Kasozi J, Chang Y, Mulogo E, Faustin ZM, Njogu P, Walensky RP, Bassett IV. Feasibility and acceptability of home-based HIV testing among refugees: A pilot study in Nakivale Refugee Settlement in southwestern Uganda. BMC Infect Dis. 2018;18:332. PMCID: PMC6048800.