Affiliate Assistant Professor, Global Health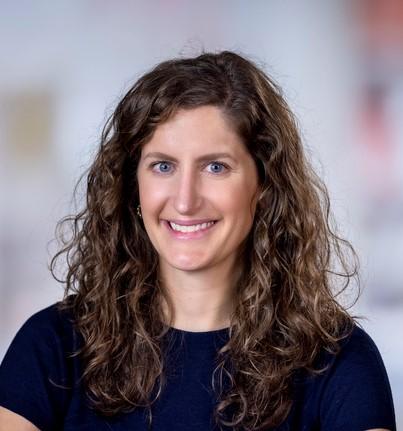 908 Jefferson St.
12th Floor
Seattle, WA 98102
United States
Phone Number:
206-667-7267
Select from the following:
Biography
Dr. Ortblad is an implementation scientist who studies ways to improve equity in health access by using differentiated models of HIV service delivery in high prevalence setting. She is currently an Assistant Professor at the Fred Hutchinson Cancer Research Center in the Public Health Sciences Division and an Affiliate Assistant Professor at the University of Washington in the Department of Global Health. Most of her research focuses on designing and testing, in collaboration with her Kenyan research colleagues, innovative models for community-based HIV pre-exposure prophylaxis (PrEP) delivery. She is currently the Principal Investigator of several studies that explore the acceptability, feasibility, and effectiveness of delivering PrEP at retail pharmacies in Kenya, including both brick-and-mortar and online pharmacies. Her research uses diverse methods across the fields of epidemiology, economics, public policy, psychology, and implementation science.
Education
ScD, Harvard T.H. Chan
MPH, University of Washington
BA, Dartmouth College
Health Topics
Business and Public Private Partnerships
Differentiated Models of Service Delivery
HIV Prevention
HIV/AIDS
Implementation Science
Randomized Trials
DGH Centers, Programs and Initiatives and Affiliated Organizations
Publications
Ortblad KF, Kibukka Musoke D, Ngabirano T, Nakitende A, Magoola J, Kayiira P, Taasi G, Barresi L, Haberer J, McConnell M, Oldenburg C, Bärnighausen T. Direct provision versus facility collection of HIV self-tests among female sex workers in Uganda: A cluster-randomized controlled health systems trial. PLOS Medicine. 2017;14(11):e1002458. [randomized trial]. PMCID: 5705079.
Ortblad KF, Kibuuka Musoke D, Ngabirano T, Nakidende A, Haberer J, McConnell M, Salomon J, Oldenburg C, Bärnighausen T. Is knowledge of HIV status knowledge associated with sexual behaviors? A fixed effects analysis of a female sex worker cohort in urban Uganda. J Int AIDS Soc. 2019;22(7):e26336. [original work]. PMCID: 6615530.
Ortblad KF, Mogere P, Roche S, Kamolloh K, Odoyo J, Irungu E, Mugo N, Pintye J, Baeten J, Bukusi E, Ngure K. Design of a care pathway for pharmacy-based PrEP delivery in Kenya: results for a collaborative stakeholder consultation. BMC Health Serv Res. 2020;20(1):1034. [original work]. PMCID: 7661206.
Ngure K, Ortblad KF, Mogere P, Thomas K, Mangale D, Kiptinness C, Gakuo S, Mbaire S, Nyokabi J, Bardon AR, Mugo NR, Baeten JM. Efficiency of 6-month PrEP dispensing with HIV self-testing in Kenya: an open-label, randomized, non-inferiority implementation trial. Lancet HIV. 2022; 9(7): E464-E473. [randomized trial].
Ortblad KF, Sekhon M, Wang L, Roth A, van der Straten A, Simoni JM, Velloza J. A systematic review of acceptability assessment in HIV prevention and treatment intervention and service delivery research. AIDS Behav. 2022. Online ahead of print. [review].

https://www.ncbi.nlm.nih.gov/myncbi/katrina.ortblad.1/bibliography/public/