Clinical Assistant Professor, Global Health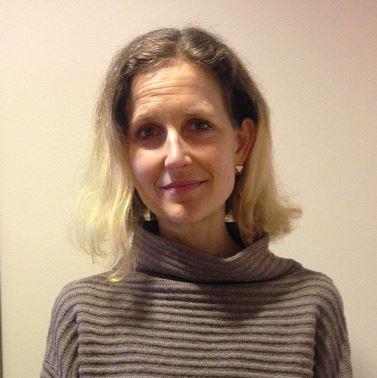 University of Washington, Box 359931
Seattle, WA
United States
Phone Number:
206-685-0853
Select from the following:
Biography
Kate Wilson is a Clinical Assistant Professor in the Department of Global Health/International Training and Education Center for Health (I-TECH), with a focus on practical strategies to improve HIV services among marginalized populations, especially adolescents and young adults (AYA). She uses epidemiologic and qualitative methods and a range of data sources. In Kenya, she currently leads a trial to evaluate a clinical training intervention to improve quality of care and clinical outcomes among HIV-positive AYA and an implementation research study to evaluate optimal community-based distribution of HIV self-testing to AYA. In Tanzania, Kate provides senior technical assistance to I-TECH Tanzania on health workforce and HIV system strengthening initiatives, including a Field Epidemiology Training Program Intermediate Course and scale-up of differentiated HIV services in collaboration with the Ministry of Health. She is a member of the CFAR Community Advisory Board/Stigma Working Group, Working Group in Implementation Science, and enjoys mentoring and teaching. She received her PhD in Epidemiology at UW in 2015 and Bachelors of Arts in Human Biology from Brown University in 1999.
Education
PhD (University of Washington)
MPH (Yale University)
BA (Brown University)
Health Topics
Child and Adolescent Health (incl. Pediatrics)
Community-Based Participatory Research
Disease Surveillance
Epidemiology
Family Planning
Gender
Health Disparities
Health Interventions
Health Systems Strengthening and Human Resources Development
Health Technologies
HIV/AIDS
Implementation Science
Injury, Violence, Trauma and Domestic Violence
Policy Monitoring
Prevention
Qualitative Research and Methods
Social Determinants of Health
Social Justice and Human Rights
DGH Centers, Programs and Initiatives and Affiliated Organizations
Publications
Wilson K, Mugo C, Moraa H, Onyango A, Induati M, Inwani I, Slyker J, Guthrie B, Richardson B, John-Stewart G, Bukusi D, Wamalwa D, Kohler P. Health provider training is associated with improved engagement in HIV care among adolescents and young adults in Kenya. AIDS. 2019 Jul 15;33(9):1501-1510. PMCID: PMC6746576.

Wilson K, Beima-Sofie K, Moraa H, Wagner A, Mugo C, Maingi P, Wamalwa D, Bukusi D, John-Stewart G, Slyker J, Kohler P, O'Malley G. "At our age, we would like to do things the way we want:" A qualitative study of adolescent HIV testing services in Kenya. AIDS. 2017 Jul 1;31 Suppl 3:S213-S220.

Dyer J, Wilson K, Badia J, Agot K, Neary J, Njuguna, Kibugi J, Healy E, Beima-Sofie K, John-Stewart G, Kohler P. The Psychosocial Effects of the COVID‑19 Pandemic on Youth Living with HIV in Western Kenya. AIDS and Behavior. Epub ahead of print
https://doi.org/10.1007/s10461-020-03005-x


Wilson K, Juya A, Mghamba J, Leonard D, Perkins S, Harris J, Abade M, Sembuche S, Bakari M, Chale C, Kohler P. Evaluation of a New Field Epidemiology Training Program (FETP) Intermediate Course to Strengthen Public Health Workforce Capacity in Tanzania Accepted for publication in Public Health Reports 2020

Wilson KS, Wanje G, Yuhas K, Simoni JM, Masese L, Vander Stoep A, Jaoko W, Hughes JP, Richardson BA, Scott McClelland R. A Prospective Study of Intimate Partner Violence as a Risk Factor for Detectable Plasma Viral Load in HIV-Positive Women Engaged in Transactional Sex in Mombasa, Kenya. AIDS Behav. 2016 Sep;20(9):2065-77. PMCID: PMC4996676.