Clinical Assistant Professor, Global Health
Director, Monitoring, Evaluation, and Learning, PATH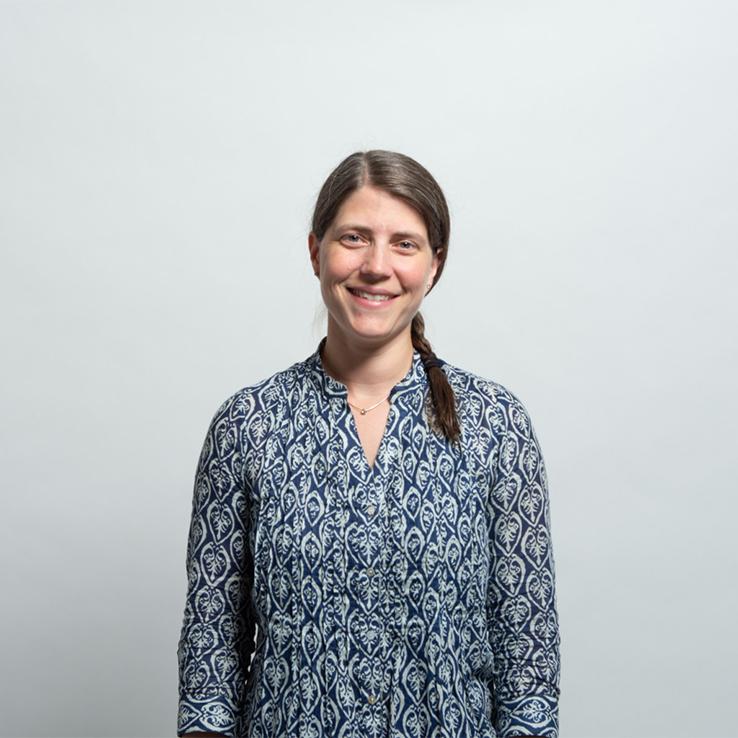 PATH
2201 Westlake Ave, Suite 200
Seattle, WA 98121
United States
Phone Number:
206-285-3500
Select from the following:
Biography
Julie Rajaratnam is the Director of Measurement, Evaluation and Learning and Director of the Office of Scientific Affairs at PATH. She has over ten years of experience in global health research; designing, developing and implementing methods, instruments and evaluations that measure and inform improvements in global health policies and programs. She led the process evaluation of Gavi's Full Country Evaluations, a prospective evaluation of Gavi support for immunization programs and health system strengthening in four countries, and analysis for the impact evaluation of Sure Start, a demand-generation intervention focused on increasing care-seeking behaviors from the antenatal period through delivery and post-partum. Prior to PATH, Julie worked with the Institute for Health Metrics and Evaluation at the Universitf Washington (UW). She retains an affiliation with UW as a Clinical Assistant Professor and is a regular guest lecturer in the Fundamentals of Implementation Science in Global Health. Julie earned a PhD in population, family and reproductive health from the Bloomberg School of Public Health at Johns Hopkins University, and a BA in biology from Macalester College in Minnesota.
Education
PhD (Johns Hopkins University)
BA (Macalester College)
Health Topics
Immunizations
Maternal Child Health (incl. Reproductive Health)
Metrics and Evaluation
DGH Centers, Programs and Initiatives and Affiliated Organizations
Publications
Rajaratnam Julie Knoll, Linda N Tran, Alan D Lopez, and Christopher JL Murray. Measuring under-five mortality: Validation of new low-cost methods. PLoS Medicine. 2010, 7(4): e1000253. doi:10.1371/journal.pmed.1000253.

Obermeyer, Ziad, Julie Knoll Rajaratnam, Chang H Park, Emmanuela Gakidou, Margaret C Hogan, Alan D Lopez, Christopher JL Murray. Measuring adult mortality using sibling survival: a new analytical method and new results for 44 countries, 1974-2006. PLoS Medicine. 2010, 7(4): e1000260. doi: 10.1371/journal.pmed.1000260.

Murray, Christopher JL, Julie Knoll Rajaratnam, Jake R Marcus, Thomas Laakso, Alan D Lopez. What can we conclude from death registration? Improved methods for evaluating completeness. PLoS Medicine. 2010, 7(4): e1000262. doi: 10.1371/journal.pmed.1000262.

Rajaratnam, Julie Knoll, Jake R Marcus, Alison Levin-Rector, Andrew N Chalupka, Haidong Wang, Laura Dwyer, Megan Costa, Alan D Lopez, and Christopher J L Murray. Worldwide mortality in men and women aged 15–59 years from 1970 to 2010: a systematic analysis. Lancet. 2010, 375:1704-1720. doi:10.1016/S0140-6736(10)60517-X.

Hagopian, Amy, Abraham Flaxman, Tim K Takaro, Sahar A Esa Al Shatari, Julie K Rajaratnam, Stan Becker, Alison Levin-Rector, Lindsay Galway, Berq J Hadi Al-Yasseri, William M Weiss, Christopher JL Murray, Gilbert Burnham. Mortality in Iraq associated with the 2003-2011 war and occupation: findings from a national cluster sample survey by the University Collaborative Iraq Mortality Study. PLoS Medicine. 2013, 10(10):e1001533.