Clinical Instructor, Global Health
Clinical Instructor, School of Social Work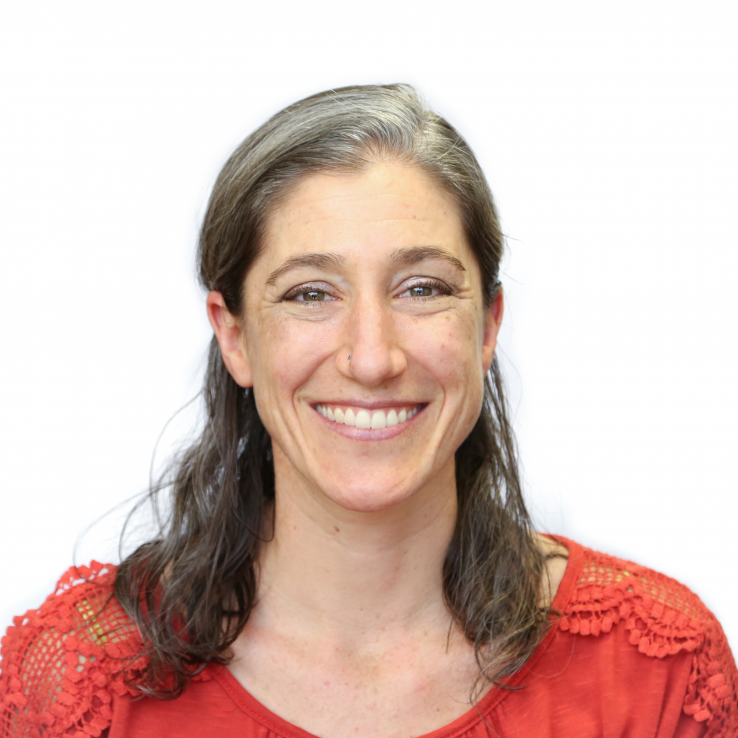 Health Alliance International
1107 NE 45th Street, Suite 350
Box 354809
Seattle, WA 98105
United States
Phone Number:
206-659-6052
Select from the following:
Biography
Julia Robinson currently serves as the lead of Advocacy Programs and Senior Program Manager for Cote d'Ivoire programs at Health Alliance International, a Seattle-based organization working to strengthen public-sector health systems. She has been working in West Africa since 2001, when she was a Peace Corps Volunteer in Benin. She has worked on country programs in Cote d'Ivoire, Sudan, and Timor Leste on programs involving health systems strengthening, HIV programs and services, working in post-conflict regions, and advocating for just macroeconomic and global health policies. Julia also serves as the North America Global Steering Council representative for the People's Health Movement, a grassroots health activist organization working to promote health as a human right across the world.
Education
MPH (University of Washington)
MSW (University of Washington)
BA (Rice University)
Health Topics
Child and Adolescent Health (incl. Pediatrics)
Community Health Workers
Community-Based Participatory Research
Distance Learning
Economics
Education and Training
Female Circumcision
Gender
Global Health Governance
Health Disparities
Health Economics
Health Financing
Health Information Systems
Health Interventions
Health Outcomes
Health Policy
Health Policy and Advocacy
Health Promotion
Health Systems Strengthening and Human Resources Development
HIV Transmission
HIV/AIDS
Immigrants and Refugees
Implementation Science
Infectious Diseases
Laboratory Strengthening
Malaria
Maternal Child Health (incl. Reproductive Health)
Mental Health
Operations Research
Policy Monitoring
Political Economy of Health
Poverty
Qualitative Research and Methods
Quality Improvement
Race
Research
Social Determinants of Health
Social Justice and Human Rights
Social Work
TB
War, Conflict, and Peace Studies
DGH Centers, Programs and Initiatives and Affiliated Organizations
Expertise
Macroeconomics and health policy, health systems infrastructure, development in post-conflict settings, social justice and advocacy for improving public health practices
Publications
Granato SA Stephen Gloyd, Julia Robinson, Serge A Dali, Irma Ahoba, David Aka, Seydou Kouyaté, Doroux A Billy, Samuel Kalibala, Ahoua Koné. Journal of the International AIDS Society 2016, 19(Suppl 4):20838

Gimbel, Sarah PhD, MPH, RN; Rustagi, Alison S. PhD; Robinson, Julia MPH, MSW; Kouyate, Seydou MD; Coutinho, Joana RN; Nduati, Ruth MBChB, MMed, MPH; Pfeiffer, James PhD, MPH; Gloyd, Stephen MD, MPH; Sherr, Kenneth PhD. Evaluation of a Systems Analysis and Improvement Approach to Optimize Prevention of Mother-To-Child Transmission of HIV Using the Consolidated Framework for Implementation Research. JAIDS Journal of Acquired Immune Deficiency Syndromes: 1 August 2016 – Volume 72 – Issue – p S108–S116. doi: 10.1097/QAI.0000000000001055 Supplement Article.

Julia Robinson and James Pfeiffer. The IMF's role in the Ebola Outbreak: The long-term consequences of structural adjustment. The Bretton Woods Project Observer. 2 February 2015. Available at: http://www.brettonwoodsproject.org/2015/02/imfs-role-ebola-outbreak/

Buesseler HM, Kone A, Robinson J, Bakor A, and Kirsten Senturia. Breastfeeding: the hidden barrier in Côte d'Ivoire's quest to eliminate mother-to-child transmission of HIV Journal of the International AIDS Society 2014, 17:18853

Pfieffer J, Robinson J, Hagopian A, et al. The end of AIDS and the NGO Code of Conduct. The Lancet, Volume 384, Issue 9944, Pages 639 - 640, 23 August 2014.