Professor, Global Health
Professor, Neurology
Adjunct Professor, Epidemiology
Adjunct Professor, Medicine - Allergy and Infectious Dis.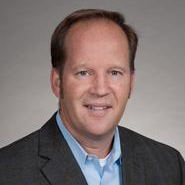 Harborview Medical Center
325 Ninth Avenue, Room 3EH70
Box 359775
Seattle, WA 98104
United States
Phone Number:
206-744-3715
Select from the following:
Biography
Dr. Joseph Zunt's research in Peru started in 1996 while he was an infectious diseases fellow examining the neurologic manifestations of HTLV-1 infection upon female sex workers (FSW). This research expanded to include studies that compared the epidemiology of HTLV-1, HTLV-2, HIV and retroviral co-infections in the general population, in indigenous populations, in men who have sex with men, and in children. This research lead to projects examining other sexually transmitted infections, such as human papillomavirus – leading to improved testing and treatment of marginalized populations. Dr. Zunt and his team developed a nationwide surveillance in five Peruvian cities to define etiologies of meningitis and encephalitis – with the anticipated finding that the majority of identified causes of encephalitis were due to herpes simplex virus infection. 

Since 2004, Dr. Zunt has mentored 80 US and Peruvian medical students and physicians who have completed 11-month research projects in Peru. Over the first eight years of the NIH Fogarty Global Health Fellows and Scholars Program, the Northern Pacific Global Health Consortium has supported training of 172 doctoral students and post-doctoral trainees in 8 countries. Through NIH-supported programs, Dr. Zunt has participated in the development of syllabi, workshops and hybrid on-line/in-person training to improve research methodology and priorities, research ethics, capacity building and mentorship training offered across the globe.
Education
MPH (University of Washington)
MD (University of Minnesota)
BA (University of Minnesota)
Health Topics
Infectious Diseases
Neglected Diseases, Tropical Medicine (incl. Parasites)
Neurology
Stroke
DGH Centers, Programs and Initiatives and Affiliated Organizations