Professor, Global Health
Professor, Neurology
Adjunct Professor, Epidemiology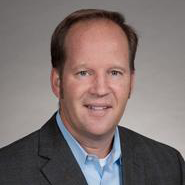 Harborview Medical Center
325 Ninth Avenue, Room 3EH70
Seattle, WA 98104
United States
Phone Number:
206-744-3251
Select from the following:
Biography
Dr. Joseph Zunt's research in Peru started in 1996 as an infectious diseases fellow examining the neurologic manifestations of HTLV-1 infection upon female sex workers (FSW). This research expanded to compare the epidemiology of HTLV-1, HTLV-2, HIV and retroviral co-infections in the general population, in indigenous populations, in men who have sex with men, and in children. This research lead to projects examining other sexually transmitted infections, such as human papillomavirus – leading to improved testing and treatment of marginalized populations, as well as research examining cervical cancer screening and treatment and qualitative work to define stigma associated with cancer affecting women. Dr. Zunt and his team developed a nationwide surveillance in five Peruvian cities to define etiologies of meningitis and encephalitis – with the anticipated finding that the majority of identified causes of encephalitis were due to herpes simplex virus. 

Since 2004, Dr. Zunt has mentored 65 US and Peruvian medical students and physicians who have completed 11-month research projects in Peru. Over the first six years of the NIH Fogarty Global Health Fellows and Scholars Program, the Northern Pacific Global Health Consortium has supported training of 131 doctoral students and post-doctoral trainees in 8 countries. Through NIH-supported programs, Dr. Zunt has participated in the development of syllabi, workshops and hybrid on-line/in-person training to improve research methodology and priorities, research ethics, capacity building and mentorship training offered across the globe.
Education
MPH (University of Washington)
MD (University of Minnesota)
BA (University of Minnesota)
Health Topics
Adult Mortality
Bioengineering
Bioethics
Brain Injury
Cancer
Cardiovascular Disease
Causes of Death
Cervical Cancer
Child and Adolescent Health (incl. Pediatrics)
Chronic Disease (incl. Cardiovascular, Diabetes)
Clinical Mentoring
Community Health Workers
Disease Surveillance
Distance Learning
Education and Training
Environmental Health (incl. Climate Change)
Epidemiology
HIV/AIDS
Infectious Diseases
Injury, Violence, Trauma and Domestic Violence
Laboratory Strengthening
Leadership and Organizational Development
Maternal Child Health (incl. Reproductive Health)
Mental Health
MHealth
Neglected Diseases, Tropical Medicine (incl. Parasites)
Neurology
Non-communicable diseases
Nutrition
Poverty
Prevention
Respiratory Disease
STDs (other than HIV)
Stroke
Waterborne Diseases
Zoonotic Diseases and Animal Health
Publications
Stewart J, Heitzinger K, Pollett S, et al. The changing epidemiology of HTLV-1 infection in Peruvian female sex workers, 1993-2010. Am J Trop Med Hygiene 2017 Feb 8;96(2):373-379.

Montano SM, Mori N, Nelson CA, et al. Herpes simplex virus encephalitis in Peru: a multicentre prospective study. Epidemiol Infect 2016;6:1-6.

Zunt JR, Chi BH, Heimburger DC, et al. The NIH Fogarty International Center Global Health Scholars and Fellows Program: collaborating across five consortia to strengthen research training. Am J Trop Med Hygiene 2016 Sep 7;95(3):728-34.

John CC, Carabin H, Montano SM, et al. Global research priorities for infections that affect the nervous system. Nature 2015 Nov 19;527(7578):S178-86.

Cottler LB, Zunt JR, Weiss B, et al. Building Global Capacity for Brain Disorders Research. Nature 2015; Nov 19;527(7578):S207-13.