Professor, Global Health
Professor, Neurology
Adjunct Professor, Epidemiology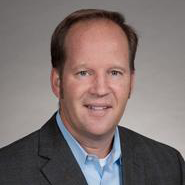 Harborview Medical Center
325 Ninth Avenue, Room 3EH70
Seattle, WA 98104
United States
Phone Number:
206-744-3251
Select from the following:
Biography
Dr. Zunt received his medical degree from the University of Minnesota and completed his neurology residency and infectious diseases fellowship at the University of Washington. He obtained a Masters degree in Public Health (Epidemiology) and a Teaching Scholars Certificate Program at the University of Washington.
Dr. Zunt is board-certified in neurology and a member of the American Academy of Neurology, the International Society for Neurovirology, the North American Neurocysticercosis Consortium, the Sociedad Peruana de Neurologia and the World Federation of Neurology. He is Co-Director of the CFAR International Core, PI of three Fogarty-funded global health training programs: the NIH Fogarty Northern Pacific Global Health Fellows Program Consortium; the Kuskaya Innovations in Global Health; and the Interdisciplinary Cerebrovascular Training Program in South America. He is also Chair of the Family Medicine Global Health Fellowship External Advisory Board, and member of the Department of Global Health Curriculum Advisory Group, Global Health Pathway Working Group and Internal Medicine Residency Global Health Advisory Group.
Education
MPH (University of Washington)
MD (University of Minnesota)
BA (University of Minnesota)
Health Topics
HIV/AIDS
Infectious Diseases
Neglected Diseases, Trop. Med. (incl. Parasites)
Neurology
STDs (other than HIV)
Stroke
Publications
John C, Carabin H, Montano SM Bangirana P, Zunt JR, Peterson PK. Global Research Priorities for Infections that Affect the Nervous System. Nature 2015; Nov 19;527(7578):S178-86. PMID 26580325.

Cottler LB, Zunt JR, Weiss B, Kamal AK, Vaddiparti K. Building Global Capacity for Brain Disorders Research. Nature 2015; Nov 19;527(7578):S207-13. PMID 26580329.
3) Montano SM, Mori N, Nelson CA, Ton TG, Celis V, Ticona E, Sihuincha M, Tilley DH, Kochel T, Zunt JR. Herpes simplex virus encephalitis in Peru: a multicentre prospective study. Epidemiol Infect 2016;6:1-6 PMID 26733400

Ton TG, Gladding SP, Zunt JR, John C, Nerurkar VR, Moyer CA, Hobbs, N, McCoy M, Kolars JC. The development and implementation of a competency-based curriculum for training in global health research. Am J Trop Med Hyg 2015 Jan 7:92(1):163-71. PMID 25371189

Zunt JR, Chi BH, Heimburger DC, Cohen CR, Hobbs N, Thomas Y, Riley LW, Vermund SH, Van der Horst C. The NIH Fogarty International Center Global Health Scholars and Fellows Program: collaborating across five consortia to strengthen research training. 2016 Am J Trop Med Hygiene July 5 [Epub ahead of print] PMID 27382074