Adjunct Associate Professor, Global Health
Associate Professor, Health Metrics Sciences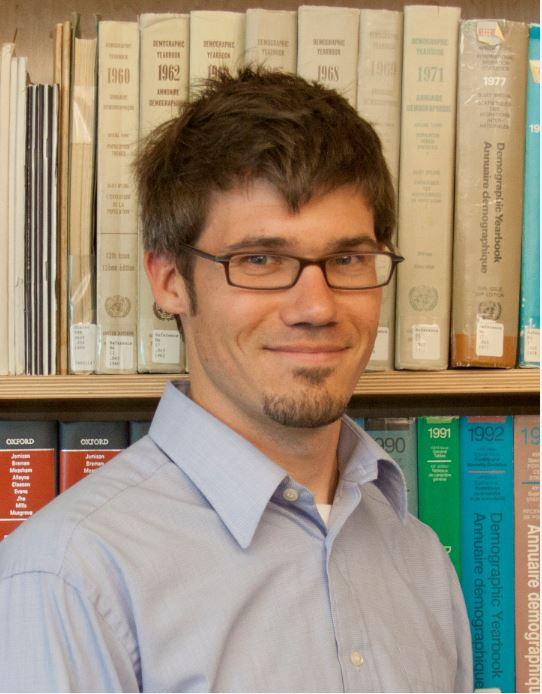 Institute for Health Metrics and Evaluation
2301 5th Avenue, Suite 600
Seattle, WA 98121
United States
Phone Number:
206-897-2800
Select from the following:
Biography
Joseph Dieleman, PhD, is Associate Professor in the Department of Health Metric Sciences at the University of Washington and is faculty lead of the Resource Tracking team at the Institute for Health Metrics and Evaluation. This work focuses on tracking development assistance for health, healthcare spending by disease, and government health spending. These projects are split between global research, seeking to understand financial flows for health in a wide variety of contexts, and domestic research, seeking to describe how healthcare is purchased in the US.

Dr. Dieleman studied at Calvin College in Grand Rapids, Michigan, earning his undergraduate degree in Economics, and at the University of Washington, where he received his PhD in Economics. He has also spent three years living and working in Tegucigalpa, Honduras.
Education
PhD (University of Washington)
MA (University of Washington)
BA (Calvin College)
Health Topics
Economics
Global Health Governance
Health Disparities
Health Economics
Health Financing
Health Policy
Political Economy of Health
Poverty
Race
DGH Centers, Programs and Initiatives and Affiliated Organizations
Publications
Dieleman JL, C Chen, SW Crosby, A Liu, D McCracken, IA Pollock, M Sahu, G Tsakalos, L Dwyer-Lindgren, A Haakenstad, AH Mokdad, GA Roth, K Woody Scott, CJL Murray. US health care spending by race and ethnicity, 2002-2016. JAMA 2021.

Global Burden of Disease Health Financing Collaborator Network (Senior author of 250 authors). Health sector spending and spending on HIV/AIDS, tuberculosis, and malaria, and development assistance for health: progress towards Sustainable Development Goal 3. The Lancet 2020

Dieleman JL, K Cowling, IA Agyepong, TJ Bollyky, JB Bump, CS Chen, KA Grepin, A Haakenstad, AC Harle, J Kates, RF Lavado, AE Micah, T Ottersen, A Tandon, G Tsakalos, J Wu, Y Zhao, BS Zlavog, CJL Murray. The G20 and development assistance for health: historic trends and critical questions to inform a new era. The Lancet 2019.

Bollyky T, T Templin, M Cohan, D Schoder, JL Dieleman, S Wigley. Democracy Matters in Global Health: An observational analysis of the relationships between democratic experience, adult health, and cause-specific mortality in 170 countries between 1980 and 2016. The Lancet 2019.

Dieleman JL, E Squires, A Bui, M Campbell, A Chapin, H Hamavid, C Horst, Z Li, T Matyasz, A Reynolds, N Sadat, M Schneider, CJL Murray. Factors associated with increases in US health care spending; 1996-2013. JAMA: 2017.