Affiliate Professor, Global Health
Investigator, Asociación Civil Impacta Salud y Educación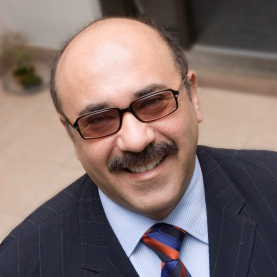 Phone Number:
997-757-0150
Select from the following:
Biography
Specialist in Infectious and Tropical Diseases from the Universidad Peruana Cayetano Heredia and a Master of Public Health (MPH) in Epidemiology from the University of Washington. Since 1986, has worked extensively in HIV/STI and TB epidemiology, clinical research and implementation science. Currently is Affiliate Professor of the Department of Global Health at UW.

Between 1995 and 2000, was Advisor of the Minister of Health and Director of the Peruvian HIV control program. In 2000, was awarded to be the PI of a HIV Clinical Research Site and since year 2006, was the PI of the HIV Clinical Trial Unit in Peru. The Peruvian CTU is a pluripotent and multidimensional CTU serving four DAIDS clinical research networks (HVTN, HPTN, MTN, ACTG) through 4 CRS. The latest Clinical Research Site developed by Dr. Sanchez is at the Centro de Investigaciones Tecnológicas, Biomédicas y Medioambientales at Universidad Nacional Mayor de San Marcos.

Dr. Sanchez is member of the HVTN Scientific Governence Committee, member of the ACTG Executive Committee and member of the HPTN MSM Committee. Currently is Co-Chair of the HVTN 706 implemented in over 55 sites in the world.
Education
MPH (University of Washington)
MD (Universidad Peruana Cayetano Heredia)
Health Topics
Hepatitis
Herpes
HIV Transmission
HIV/AIDS
Infectious Diseases (other than STDs)
STDs (other than HIV)
TB
DGH Centers, Programs and Initiatives and Affiliated Organizations
Publications
Celum C, Hong T, Cent A, Donnell D, Morrow R, Baeten JM, Firnhaber C, Grinsztejn B, Hosseinipour MC, Lalloo U, Nyirenda M, Riviere C, Sanchez J, Santos B, Supparatpinyo K, Hakim J, Kumarasamy N, Campbell TB; ACTG PEARLS/A5175 Team. Herpes Simplex Virus Type 2 Acquisition Among HIV-1-Infected Adults Treated With Tenofovir Disoproxyl Fumarate as Part of Combination Antiretroviral Therapy:Results From the ACTG A5175 PEARLS Study. J Infect Dis. 2017 Mar 15;215(6):907-910. doi: 10.1093/infdis/jix029. PubMed PMID: 28453835; PubMed Central PMCID: PMC5406847.

Reisner SL, Perez-Brumer AG, McLean SA, Lama JR, Silva-Santisteban A, Huerta L, Sanchez J, Clark JL, Mimiaga MJ, Mayer KH. Perceived Barriers and Facilitators to Integrating HIV Prevention and Treatment with Cross-Sex Hormone Therapy for Transgender Women in Lima, Peru. AIDS Behav. 2017 Apr 18. doi:10.1007/s10461-017-1768-8. [Epub ahead of print] PubMed PMID: 28421354.

Weikum D, Shrestha R, Ferro EG, Vagenas P, Copenhaver M, Spudich S, Alpert MD,Cabello R, Lama JR, Sanchez J, Altice FL. An explanatory factor analysis of a brief self-report scale to detect neurocognitive impairment among HIV-positive men who have sex with men and transgender women in Peru. AIDS Care. 2017 Apr 27:1-5. doi: 10.1080/09540121.2017.1322681. [Epub ahead of print] PubMed PMID:2 8449599.

Clark JL, Segura ER, Oldenburg CE, Rios J, Montano SM, Perez-Brumer A,Villaran M, Sanchez J, Coates TJ, Lama JR. Expedited Partner Therapy (EPT) increases the frequency of partner notification among MSM in Lima, Peru: a pilot randomized controlled trial. BMC Med. 2017 May 4;15(1):94. doi:10.1186/s12916-017-0858-9. PubMed PMID: 28468648; PubMed Central PMCID: PMC5415724.

Pizzicato LN, Vagenas P, Gonzales P, Lama JR, Pun M, Sanchez J, Altice FL.Active syphilis and its association with HIV and sexual risk behaviours in a multicity sample of men who have sex with men and transgender women in Peru. Sex Health. 2017 May 18. doi: 10.1071/SH16149. [Epub ahead of print] PubMed PMID: 28514994.
Blair C, Passaro RC, Segura ER, Lake JE, Perez-Brumer AG, Sanchez J, Lama JR, Clark JL. Sexual network characteristics of men who have sex with men with syphilis and/or gonorrhoea/chlamydia in Lima, Peru: network patterns as roadmaps for STI prevention interventions. Sex Transm Infect. 2019 Apr 22. pii: sextrans-2018-053865. doi: 10.1136/sextrans-2018-053865. [Epub ahead of print] PubMed PMID: 31010954.

Perez-Brumer AG, Passaro RC, Oldenburg CE, Garcia J, Sanchez J, Salvatierra HJ, Lama JR, Clark JL. Homophobia and heteronormativity as dimensions of stigma that influence sexual risk behaviors among men who have sex with men (MSM) and women (MSMW) in Lima, Peru: a mixed-methods analysis. BMC Public Health. 2019 May 21;19(1):617. doi: 10.1186/s12889-019-6956-1. PubMed PMID: 31113398; PubMed Central PMCID: PMC6528354.

Longino A, Montano MA, Sanchez H, Bayer A, Sanchez J, Tossas-Milligan K, Duerr A, Molina Y. Increasing PrEP uptake and adherence among MSM and TW sex workers in Lima, Perú: what and whom do different patients trust? AIDS Care. 2019 Jun 26:1-6. doi:10.1080/09540121.2019.1634787. [Epub ahead of print] PubMed PMID:
31242753.

Lama JR, Mayer KH, Perez-Brumer AG, Huerta L, Sanchez H, Clark JL, Sanchez J, Reisner SL. Integration of Gender-Affirming Primary Care and Peer Navigation With HIV Prevention and Treatment Services to Improve the Health of Transgender Women: Protocol for a Prospective Longitudinal Cohort Study. JMIR Res Protoc. 2019 Jun 27;8(6):e14091. doi: 10.2196/14091. PubMed PMID: 31250829.

Scott H, Vittinghoff E, Irvin R, Liu A, Nelson L, Del Rio C, Magnus M, Mannheimer S, Fields S, Van Tieu H, Kuo I, Shoptaw S, Grinsztejn B, Sanchez J, Wakefield S, Fuchs JD, Wheeler D, Mayer KH, Koblin BA, Buchbinder S. Development and Validation of the Personalized Sexual Health Promotion (SexPro) HIV Risk Prediction Model for Men Who Have Sex with Men in the United States. AIDS Behav. 2019 Jul 27. doi: 10.1007/s10461-019-02616-3. [Epub ahead of print] PubMed PMID: 31352633.