Affiliate Professor, Global Health
Peru Clinical Trial Unit Principal Investigator, Centro de Investigaciones Tecnologicas, Biomedicas y Medioambientales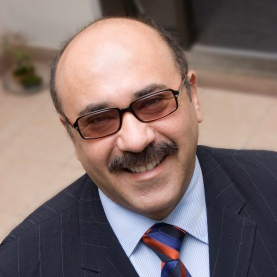 Phone Number:
+51 997570149
Select from the following:
Biography
Dr. Jorge Sanchez is an infectious diseases specialist from Universidad Peruana Cayetano Heredia with a Master's degree in Public Health from the University of Washington. From 1992 to 2000, he worked as a University of Washington consultant in HIV/STI research and training, with focus on Central America and Caribbean countries. Between years 1995 and 2000, he was the Director of the Peru HIV Control Program. In 2000, Dr. Sanchez was awarded by the US NIH/NIAID/DAIDS as Principal Investigator of the University of Washington sub-site in Peru to serve the HPTN and HVTN and extended to include ACTG in 2003. In 2006 he received the award to be the Principal Investigator of the IMPACTA PERU Clinical Trial Unit (CTU). Dr. Sanchez has been deeply involved in the development and implementation of the research agenda of the DAIDS-funded Networks serving as protocol team member of several study teams and member of several network research committees. He has been member of the HPTN Executive Committee (2004 - 2005); member of the ACTG Executive Committee (2005-2007, 2011-2014, 2019-now); member of the HVTN Scientific Governance Committee since 2010: and member of the HVTN Executive Management Team (2022). Currently, he is the protocol Co-Chair of the MOSAICO clinical trial.
Education
MPH, University of Washington
MD, Universidad Peruana Cayetano Heredia
Health Topics
Epidemiology
Herpes
HIV Transmission
HIV/AIDS
Infectious Diseases
Infectious Diseases (other than STDs)
STDs (other than HIV)
TB
DGH Centers, Programs and Initiatives and Affiliated Organizations
Publications
Xu GJ, Kula T, Xu Q, Li MZ, Vernon SD, Ndung'u T, Ruxrungtham K, Sanchez J, Brander C, Chung RT, O'Connor KC, Walker B, Larman HB, Elledge SJ. Viral immunology. Comprehensive serological profiling of human populations using a synthetic human virome. Science. 2015 Jun 5;348(6239):aaa0698. doi: 10.1126/science.aaa0698. PubMed PMID: 26045439.
Javier R Lama , Rachel A Bender Ignacio , Ricardo Alfaro , Jessica Rios , Jorge Gallardo Cartagena , Rogelio Valdez , Carolyn Bain , Karin Sosa Barbarán , Manuel V Villaran , Christopher D Pilcher , Pedro Gonzales , Jorge Sanchez , Ann Duerr3, for the Sabes Study Team. Clinical and Immunologic Outcomes After Immediate or Deferred Antiretroviral Therapy Initiation During Primary HIV Infection: The Sabes Randomized Clinical Study. Clin Infect Dis. 2020 Feb 28; ciaa167. doi: 10.1093/cid/ciaa167. Online ahead of print
Amita Gupta , Susan Swindells , Soyeon Kim , Michael D Hughes, Linda Naini , Xingye Wu, Rodney Dawson , Vidya Mave , Jorge Sanchez , Alberto Mendoza , Pedro Gonzales , Nagalingeswaran Kumarasamy , Kyla Comins , Francesca Conradie , Justin Shenje , Sandy Nerette Fontain , Anthony Garcia-Prats , Aida Asmelash , Supalert Nedsuwan , Lerato Mohapi , Umesh G Lalloo , Ana Cristina Garcia Ferreira , Christopher Mugah 21, Mark Harrington , Lynne Jones, Samyra R Cox , Betsy Smith , N Sarita Shah , Anneke C Hesseling , Gavin Churchyard . Feasibility of Identifying Household Contacts of Rifampin-and Multidrug-resistant Tuberculosis Cases at High Risk of Progression to Tuberculosis Disease. Clin Infect Dis. 2020 Feb 1; 70(3): 425–435. Published online 2019 Mar 28. doi: 10.1093/cid/ciz235. PMCID: PMC7188224. PMID: 30942853.
Sanchez J, Gonçalves E, Llano A, Gonzáles P, Fernández-Maldonado M, Vogt A, Soria A, Perez S, Samandhy Cedeño S, Fernández MA, Nourikyan J, de Bernard S, Ganoza C, Eric Pedruzzi E, Bonduelle O, Mothe B, Gòmez CE, Esteban M, Garcia F, Lama JR, Brander C and Combadiere B. Immune Profiles Identification by Vaccinomics After MVA Immunization in Randomized Clinical Study. Front. Immunol., 10 November 2020 | https://doi.org/10.3389/fimmu.2020.586124
Corey L, Gilbert P, Juraska M, Montefiori DC, Morris L, Karuna ST, Edupuganti S, Mgodi N, Decamp AC, Rudnicki E, Huang Y, Gonzales P, Cabello R, Orrell C, Lama JR, Laher F, Lazarus EM, Sanchez J, Frank I, Hinojosa J, Sobieszczyk ME, Marshall KE, Mukwekwerere PG, Makhema J, Baden LR, Mullins JI, Williamson C, Hural J, McElrath MJ, Carter Bentley C, Takuva S, Gomez Lorenzo MM, Burns DN, Espy N, Randhawa AK, Kochar N, Piwowar-Manning E, Donnell DJ, Sista N, Andrew P, Kublin JG, Gray G, Ledgerwood JE, Mascola JR, and Cohen MS on behalf of the HVTN 704/HPTN 085 and HVTN 703/HPTN 081 Study Teams. Two Randomized Trials of Neutralizing Antibodies to Prevent HIV-1 Acquisition. N Engl J Med Mar 2021; 384;11003-14