Clinical Associate Professor, Global Health
Executive Director, Iodine Global Network
Senior Program Officer, Nutrition, BMGF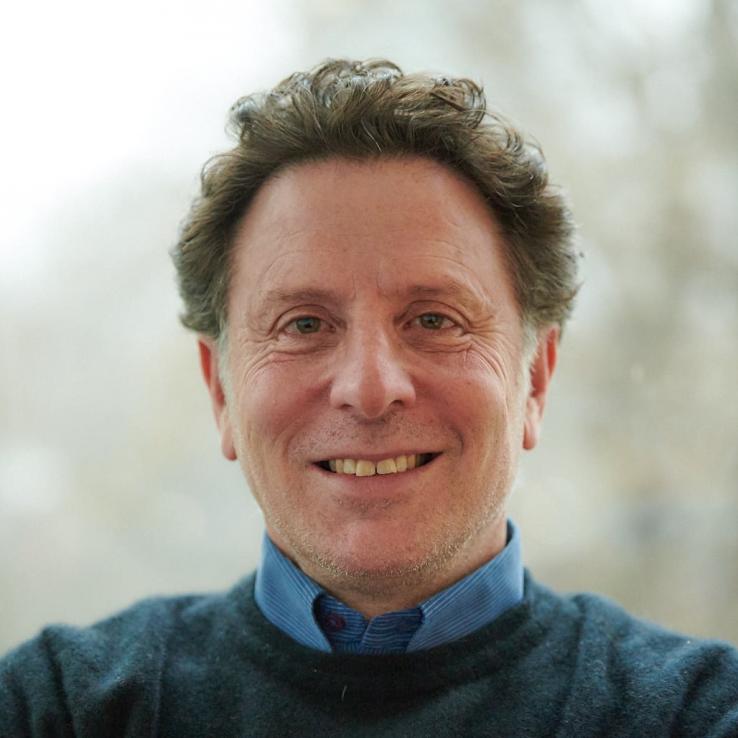 Global Center for for Integrated Health of Women, Adolescents and Children (Global WACh)
Department of Global Health, University of Washington
325 Ninth Avenue, 13th floor, Box 359931
Seattle, WA 98104
United States
Phone Number:
206-679-6373
Select from the following:
Biography
Jonathan Gorstein has been working to support the design and implementation of nutrition programs in developing countries with a focus on capacity building, monitoring and evaluation.

He serves on global task forces for the World Health Organization, as well as several editorial boards of international public health nutrition journals. He has worked with international agencies, International NGO's and as a consultant to several Ministries of Health. He has served extended assignments in Nepal, Myanmar and Indonesia where he has developed curricula in nutrition, supported M&E, carried out operational research and designed multi-sector national nutrition programs. He served as the Executive Director of the Iodine Global Network and has been working to support Universal Salt Iodization programs for over twenty-five years to achieve optimal iodine nutrition in countries throughout the world.

He is a Senior Program Officer on the Nutrition Team at the Bill and Melinda Gates Foundation and serves as a Clinical Associate Professor in the Department of Global Health at the University of Washington.
Education
PhD (University of Michigan)
BA (Evergreen State College)
Health Topics
Health Disparities
Health Information Systems
Health Policy
Nutrition
Nutrition, Clean Water, and Food Security
Social Determinants of Health
Social Justice and Human Rights
DGH Centers, Programs and Initiatives and Affiliated Organizations
Expertise
Nutritional epidemiology, international health
Publications
Knowles J, Kupka R, Dumble S, Garrett GS, Pandav CS, Yadav K, Touré NK, Foriwa Amoaful E, Gorstein J. Regression Analysis to Identify Factors Associated with Urinary Iodine Concentration at the Sub-National Level in India, Ghana, and Senegal. Nutrients (2018) Apr 21;10(4).

Mkambula, P.; Mbuya, M.N.N.; Rowe, L.A.; Sablah, M.; Friesen, V.M.; Chadha, M.; Osei, A.K.; Ringholz, C.; Vasta, F.C.; Gorstein, J. The Unfinished Agenda for Food Fortification in Low- and Middle-Income Countries: Quantifying Progress, Gaps and Potential Opportunities. Nutrients 2020, 12(2), 354;
https://doi.org/10.3390/nu12020354.

Jayatissa R, Gorstein J, Okosieme OE, Lazarus JH, Premawardhana LD. Stable Iodine Nutrition During Two Decades of Continuous Universal Salt Iodisation in Sri Lanka. Nutrients. 2020 Apr 16;12(4):1109. doi: 10.3390/nu12041109. PMID: 32316214; PMCID: PMC7230738.

Gorstein JL, Bagriansky J, Pearce EN, Kupka R, and Zimmermann MB. Estimating the Health and Economic Benefits of Universal Salt Iodization Programs to Correct Iodine Deficiency Disorders Thyroid. ahead of print http://doi.org/10.1089/thy.2019.0719

Codling, K, Laillou, A, Rudert, C, Borath, M and Gorstein, J. Universal Salt Iodisation: Lessons learned from Cambodia for ensuring programme sustainability. Matern Child Nutr. 2020; e12827. https://doi.org/10.1111/mcn.12827

Houston R, Tsang B, Gorstein J. The Double Fortified Salt (Iodized Salt with Iron) Consultation: A Process for Developing Evidence-Based Considerations for Countries. Journal of Nutrition (2020) Special Supplement, published in September 2020