Affiliate Associate Professor, Global Health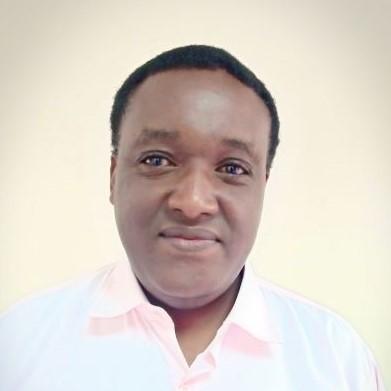 Phone Number:
472-279-9052
Select from the following:
Biography
Dr John Kinuthia is an Obstetrician Gynecologist and Head of Research and Programs at Kenyatta National Hospital and honorary lecturer, at the University of Nairobi Institute of Tropical and Infectious Diseases and the Department of Obstetrics and Gynaecology.

Dr. Kinuthia's research has focused on evaluation of uptake of Prevention of Mother-to-Child Transmission (PMTCT) interventions, understanding incidence and cofactors of HIV incidence during pregnancy and after delivery, partner home based HIV testing, HIV prevention interventions for the youth and tuberculosis in pregnancy. He is currently the Site Principal Investigator of randomized clinical trial "Delivering PrEP in pregnancy" and the study "Evaluating PrEP exposure during pregnancy and breastfeeding"

He is a co- director of the UW/KNH Improving the HIV Care Cascade Training Program and site director for the University of Nairobi North Pacific Global Health Fellowship Program training Site. Dr Kinuthia also coordinates training in Implementation Science for the AfyaBora Consortium and the HIV Care Cascade training Program.
Education
MBChB (University of Nairobi (Kenya))
MMed (University of Nairobi (Kenya))
Master's (University of Washington)
Health Topics
Family Planning
HIV Transmission
HIV/AIDS
Implementation Science
Infectious Diseases
Infectious Diseases (other than STDs)
Maternal Child Health (incl. Reproductive Health)
Mobile Health (mHealth)
Non-Communicable Diseases
STDs (other than HIV)
TB
DGH Centers, Programs and Initiatives and Affiliated Organizations
Publications
1. Kinuthia J, Pintye J, Abuna F, Mugwanya KK, Lagat H, Onyango D, Begnel E, Dettinger J, Baeten JM, John-Stewart G. Pre-exposure prophylaxis uptake and early continuation among pregnant and post-partum women within maternal and child health clinics in Kenya: results from an implementation programme. Lancet HIV. 2019 Dec 5;

2. Pintye J, Drake AL, Begnel E, Kinuthia J, Abuna F, Lagat H,
Dettinger J, Wagner AD, Thirumurthy H, Mugwanya K, Baeten JM, John-Stewart G. Acceptability and outcomes of distributing HIV self-tests for male partner testing in Kenyan maternal and child health and family planning clinics. AIDS. 2019 Jul 1;33(8):1369-1378

3. Pintye J, Kinuthia J, Roberts DA, Wagner AD, Mugwanya K, Abuna F, Lagat H, Owiti G, Levin C, Barnabas RV, Baeten JM, John-Stewart G. Brief Report: Integration of PrEP Services Into Routine Antenatal and Postnatal care: Experiences from an Implementation Program in Western Kenya. J Acquir Immune Defic Syndr. Dec 15;79(5):590-595

4. Kinuthia J, Richardson BA, Drake AL, Matemo D, Unger JA, McClelland RS, John-Stewart G, Sexual Behavior and Vaginal Practices during Pregnancy and Postpartum: Implications for HIV Prevention Strategies, J Acquir Immune Defic Syndr. 2017 Feb 1;74(2):142-

5. Kinuthia J, Drake A, Matemo D, Richardson B, Zeh C, Osborn L, Overbaugh J, McClelland RS John-Stewart G. HIV acquisition during pregnancy and postpartum is associated with genital infections and partnership characteristics AIDS 2015, Vol 29 No 15