Affiliate Professor, Global Health
Vice President, HIV Franchise Head, Gilead Sciences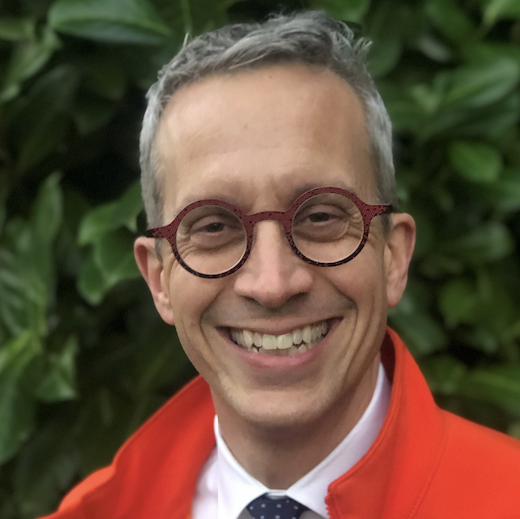 Ninth and Jefferson Building 12th Floor
908 Jefferson Street
Box 359927
Seattle, WA 98104
United States
Phone Number:
206-520-3808
Select from the following:
Biography
Dr. Baeten is Professor of Global Health, Medicine, and Epidemiology at the University of Washington. His research focuses on the prevention of HIV and other sexually transmitted diseases, including clinical trials of novel prevention interventions, epidemiologic studies of risk factors for HIV transmission, work at the interface of HIV prevention and reproductive health, and behavioral, translational, and implementation science research aimed at optimizing prevention delivery. He led the Partners PrEP Study and MTN-020/ASPIRE, randomized clinical trials that demonstrated the efficacy of oral tenofovir-based pre-exposure prophylaxis (PrEP) and the dapivirine vaginal ring for protection against HIV acquisition; he also was part of the leadership of the ECHO Study, which examined HIV risk related to hormonal contraceptive use in a randomized trial. He is Co-Principal Investigator of the NIH-funded Microbicides Trials Network.
Education
MD (University of Washington)
PhD (University of Washington)
BA (Washington University)
Health Topics
HIV Transmission
HIV/AIDS
STDs (other than HIV)
DGH Centers, Programs and Initiatives and Affiliated Organizations
Publications
Baeten JM, Donnell D, Ndase P, Mugo NR, Campbell JD, Wangisi J, Tappero JW, Bukusi EA, Cohen CR, Katabira E, Ronald A, Tumwesigye E, Were E, Fife KH, Kiarie J, Farquhar C, John-Stewart G, Kakia A, Odoyo J, Mucunguzi A, Nakku-Joloba E, Twesigye R, Ngure K, Apaka C, Tamooh H, Gabona F, Mujugira A, Panteleeff D, Thomas KK, Kidoguchi L, Krows M, Revall J, Morrison S, Haugen H, Emmanuel-Ogier M, Ondrejcek L, Coombs RW, Frenkel L, Hendrix C, Bumpus N, Bangsberg D, Haberer JE, Stevens WS, Lingappa JR, Celum C; Partners PrEP Study Team. Antiretroviral prophylaxis for HIV prevention in heterosexual men and women. N Engl J Med. 2012;367:399-410.

Baeten JM, Palanee-Phillips T, Brown ER, Schwartz K, Soto-Torres LE, Govender V, Mgodi NM, Kiweewa FM, Nair G, Mhlanga F, Siva S, Bekker L-G, Jeenarain N, Gaffoor Z, Martinson F, Makanani B, Pather A, Naidoo L, Husnik M, Richardson BA, Parikh UM, Mellors JW, Marzinke MA, Hendrix CW, van der Straten A, Ramjee G, Chirenje ZM, Nakabiito C, Taha TE, Jones J, Mayo A, Scheckter R, Berthiaume J, Livant E, Jacobson C, Ndase P, White R, Patterson K, Germuga D, Galaska B, Bunge K, Singh D, Szydlo DW, Montgomery ET, Mensch BS, Torjesen K, Grossman CI, Chakhtoura N, Nel A, Rosenberg Z, McGowan I, Hillier S; MTN-020/ASPIRE Study Team. Use of a vaginal ring containing dapivirine for HIV-1 prevention in women. N Engl J Med. 2016;375(22):2121-2132.

The Evidence for Contraceptive Options and HIV Outcomes (ECHO) Trial Consortium. HIV incidence among women using intramuscular depot medroxyprogesterone acetate, a copper intrauterine device, or a levonorgestrel implant for contraception: A randomised, open-label clinical trial. Lancet. 2019;394:303-13.