Professor, Global Health
Professor, Anthropology
Adjunct Professor, Health Services
Executive Director, Health Alliance International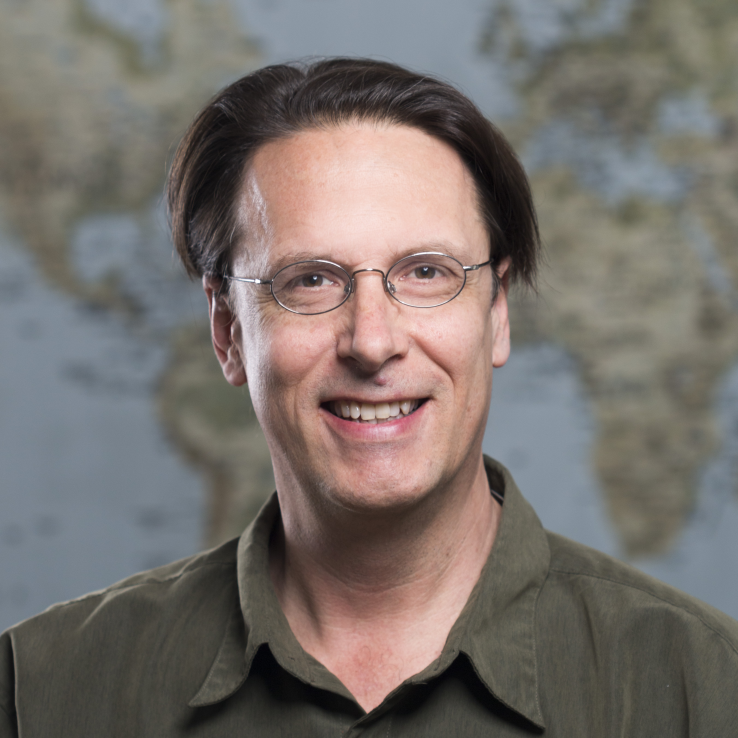 Health Alliance International
1107 NE 45th Street, Suite 350
Box 354809
Seattle, WA 98105
United States
Phone Number:
206-543-8382
Select from the following:
Biography
James Pfeiffer PhD, MPH is Professor in the Department of Global health in the School of Public Health, with a joint appointment in the Department of Anthropology at the University of Washington. Dr. Pfeiffer earned his PhD in Anthropology and his MPH at UCLA. He has 25 years of research experience in medical anthropology and public health in Africa and worked extensively on primary health care projects with Health Alliance International (HAI), a non-profit based in Seattle and closely affiliated with the UW School of Public Health. His research interests have focused on HIV/AIDS, nutrition, reproductive health, community participation, religion and traditional healing. In 2013, Dr. Pfeiffer became Executive Director of HAI and oversees public sector health system strengthening projects in Mozambique, Côte d'Ivoire, and Timor Leste. In his faculty positions at Case Western Reserve University and University of Washington, Dr. Pfeiffer has served as principal investigator on medical anthropology and public health research funded by the National Science Foundation, Wenner-Gren Foundation, and National Institutes of Health. Dr. Pfeiffer has conducted research on community participation in Nicaragua and nutrition planning in Iran for UNICEF. Dr. Pfeiffer has expertise in ethnographic and qualitative research methods, epidemiology, program evaluation, and implementation science.
Education
PhD (University of California Los Angeles)
MPH (University of California Los Angeles)
MA (University of California Los Angeles)
BA (Williams College)
Health Topics
Child Mortality
Community Health Workers
Community-Based Participatory Research
Community-Based Primary Health Care
Diarrheal Diseases
Epidemiology
Gender
Health Disparities
Health Interventions
Health Policy
Health Policy and Advocacy
Health Promotion
Health Systems Strengthening and Human Resources Development
HIV Transmission
HIV/AIDS
Immunizations
Implementation Science
Indigenous/Traditional Health
Infectious Diseases
Intervention Design and Management
Leadership and Organizational Development
Malaria
Maternal Child Health (incl. Reproductive Health)
Maternal Mortality
Medical Anthropology
Nutrition
Nutrition, Clean Water, and Food Security
Operations Research
Political Economy of Health
Poverty
Prevention
Qualitative Research and Methods
Quality Improvement
Social Demography
Social Determinants of Health
Social Justice and Human Rights
TB
War, Conflict, and Peace Studies
DGH Centers, Programs and Initiatives and Affiliated Organizations
Publications
Pfeiffer, J. African Independent Churches in Mozambique: Healing the Afflictions of Inequality. Medical Anthropology Quarterly 16(2): 176-199, 2002

Pfeiffer, J. International NGOs and Primary Health Care in Mozambique: The Need for a New Model of Collaboration. Social Science & Medicine. 56: 725-738, 2003

Pfeiffer, J. Montoya, P. Baptista, A. Karagianis, M. Pugas, M. Micek, M. Johnson, W. Sherr, K. Gimbel, S. Baird, S. Lambdin, B. Gloyd, S. Integration of HIV/AIDS Services into African Primary Health Care: Lessons Learned for Health System Strengthening In Mozambique. Journal of the International AIDS Society, 13:3 (20 January), 2010.

Pfeiffer, J. Chapman, R. Anthropological Perspectives on Structural Adjustment and Public Health. Annual Review of Anthropology, 39:149-166, 2010.

Pfeiffer J., Chapman R. An anthropology of aid in Africa: The need for public sector health systems. (The Art of Medicine essay). The Lancet 385(9983): 2144 – 2145, 2015.