Professor, Global Health
Professor, Microbiology
Professor, Medicine - Allergy and Infectious Dis.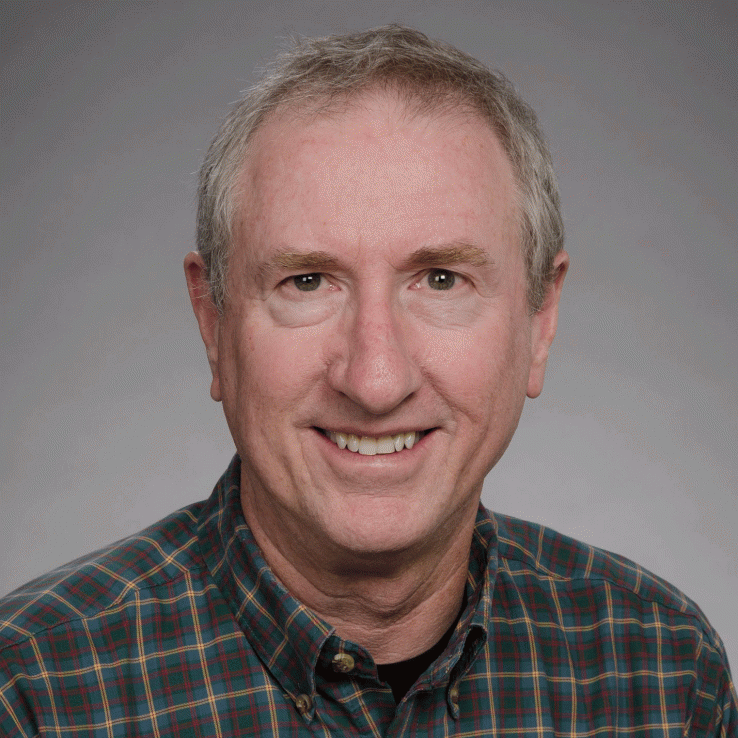 University of Washington
Box 358070
Seattle, WA
United States
Phone Number:
206-897-6163
Select from the following:
Biography
Dr. Mullins obtained his Ph.D. in Cell Biology and Biochemistry from the University of Minnesota in 1978. He did postdoctoral work at the California Institute of Technology before becoming Assistant then Associate Professor at the Harvard University School of Public Health. In 1989 he moved to Stanford University as Professor and was Chairman of the Department of Microbiology and Immunology from 1991 until his move to the University of Washington in 1994 where he is on the faculty of the Departments of Microbiology, Medicine, and Laboratory Medicine. He served as Chair of Microbiology from 1997-2002. Dr. Mullins has published more than 360 original articles, reviews and book chapters on the topics of retroviruses and AIDS and has delivered more than 320 invited seminars and symposium presentations.

The Mullins lab uses the techniques of molecular, computational and virus biology to provide basic insights into the HIV-human host relationship in an effort to assist the fight to stop the AIDS pandemic. They use a variety of techniques to understand the implications of HIV's extraordinary genetic diversity for the pathogenesis of AIDS, with the intention of applying this information to the development of more effective therapies and vaccines. These techniques include virology, molecular biological and statistical analysis of nucleotide sequences.
Education
PhD (University of Minnesota)
BA (University of South Florida)
Health Topics
COVID-19
Genomics
HIV Transmission
HIV/AIDS
Host-Pathogen Interactions
Infectious Diseases
Laboratory Strengthening
Pathogenesis
Research
Viruses
DGH Centers, Programs and Initiatives and Affiliated Organizations
Publications
Shankarappa, R., J. B. Margolick, S. J. Gange, A. G. Rodrigo, D. Upchurch, H. Farzadegan, P. Gupta, C. R. Rinaldo, G. H. Learn, X. He, X. L. Huang and J. I. Mullins (1999). "Consistent viral evolutionary changes associated with the progression of human immunodeficiency virus type 1 infection." J. Virol. 73(12): 10489-10502.

Liu, Y., J. McNevin, J. Cao, H. Zhao, I. Genowati, K. Wong, S. McLaughlin, M. D. McSweyn, K. Diem, C. E. Stevens, J. Maenza, H. He, D. C. Nickle, D. Shriner, S. E. Holte, A. C. Collier, L. Corey, M. J. McElrath and J. I. Mullins (2006). "Selection on the human immunodeficiency virus type 1 proteome following primary infection." J Virol 80(19): 9519-9529.

Deeks, S. G., B. Autran, B. Berkhout, M. Benkirane, S. Cairns, N. Chomont, T. W. Chun, M. Churchill, M. Di Mascio, C. Katlama, A. Lafeuillade, A. Landay, M. Lederman, S. R. Lewin, F. Maldarelli, D. Margolis, M. Markowitz, J. Martinez-Picado, J. I. Mullins, J. Mellors, S. Moreno, U. O'Doherty, S. Palmer, M. C. Penicaud, M. Peterlin, G. Poli, J. P. Routy, C. Rouzioux, G. Silvestri, M. Stevenson, A. Telenti, C. Van Lint, E. Verdin, A. Woolfrey, J. Zaia and F. Barre-Sinoussi (2012). "Towards an HIV cure: a global scientific strategy." Nat Rev Immunol 12(8): 607-614.

Wagner, T. A., S. McLaughlin, K. Garg, C. Y. Cheung, B. B. Larsen, S. Styrchak, H. C. Huang, P. T. Edlefsen, J. I. Mullins and L. M. Frenkel (2014). "HIV latency. Proliferation of cells with HIV integrated into cancer genes contributes to persistent infection." Science 345(6196): 570-573.

Hu, X., A. Valentin, F. Dayton, V. Kulkarni, C. Alicea, M. Rosati, B. Chowdhury, R. Gautam, K. E. Broderick, N. Y. Sardesai, M. A. Martin, J. I. Mullins, G. N. Pavlakis and B. K. Felber (2016). "DNA Prime-Boost Vaccine Regimen To Increase Breadth, Magnitude, and Cytotoxicity of the Cellular Immune Responses to Subdominant Gag Epitopes of Simian Immunodeficiency Virus and HIV." J Immunol 197(10): 3999-4013.