Clinical Professor, Global Health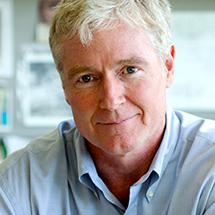 Executive Director, HIV Vaccine Trials Network
Fred Hutchinson Cancer Research Center
1100 Eastlake Ave, East, 3rd Floor
Seattle, WA 98102
United States
Phone Number:
206-667-1970
Select from the following:
Biography
Dr. James Kublin is currently Executive Director of the HIV Vaccine Trials Network based at Fred Hutch. He is also the Medical Director of the Malaria Clinical Trials Center and a faculty member in the Department of Global Health at the University of Washington. Dr. Kublin has conducted extensive research on HIV, TB and malaria, including clinical trials of novel therapies and vaccines. Jim has a long history working with disadvantaged and refugee populations in South and Central America, Southeast Asia and Africa. He was a faculty member at the University of Malawi, College of Medicine, and provided training throughout Africa on epidemiology, malaria, and HIV. Jim continued work in vaccine development and molecular epidemiology while attending the University of Maryland's School of Medicine for his fellowship in Vaccinology at the Center for Vaccine Development. The Bill and Melinda Gates Foundation awarded Jim a Grand Challenges Exploration award to apply high-throughput system analyses to malaria vaccine development. More recently, Jim is investigating the role of the microbiome in modulating immune responses in HIV and TB vaccine clinical trials and gnotobiotic mouse models.
Education
MD (Georgetown University)
MPH (Johns Hopkins University)
BA (Georgetown University)
Health Topics
Drug and Vaccine Development
Education and Training
Epidemiology
HIV Transmission
HIV/AIDS
Host-Pathogen Interactions
Immunizations
Infectious Diseases
Infectious Diseases (other than STDs)
Influenza
Innate Immunity
Laboratory Strengthening
Malaria
Molecular Immunology
Pathobiology
Prevention
TB
Viruses
DGH Centers, Programs and Initiatives and Affiliated Organizations
Publications
Kublin JG, Patnaik P, Jere CS, Miller WC, Hoffman IF, Chimbiya N, Pendame R, Taylor TE, Molyneux, ME. Effect of Plasmodium falciparum malaria on concentration of HIV-1-RNA in the blood of adults in rural Malawi: a prospective cohort study. Lancet. 2005 Jan 15;365(9455):233-40.

Abu-Raddad L, Patnaik P, Kublin JG. Duel Infection with HIV and Malaria Fuels the Spread of Both Diseases in Sub-Saharan Africa. Science, 8 December, 2006.

Kublin JG, Mikolajczak SA, Sack BK, Fishbaugher ME, Seilie A, Shelton L, VonGoedert T, Firat M, Magee S, Fritzen E, Betz W, Kain HS, Dankwa DA, Steel RW, Vaughan AM, Noah Sather D, Murphy SC, Kappe SH. Complete attenuation of genetically engineered Plasmodium falciparum sporozoites in human subjects. Sci Transl Med. 2017 Jan 4;9(371). pii: eaad9099. doi: 10.1126/scitranslmed.aad9099. PMID: 28053159.

Murphy SC, Duke E, Shipman KJ, Jensen RL, Fong Y, Ferguson S, Janes HE, Gillespie K, Seilie AM, Hanron AE, Rinn L, Fishbaugher M, VonGoedert T, Fritzen E, Kappe SH, Chang M, Sousa JC, Marcsisin SR, Chalon S, Duparc S, Kerr N, Möhrle JJ, Andenmatten N, Rueckle T, Kublin JG. A randomized trial evaluating the prophylactic activity of DSM265 against pre-erythrocytic Plasmodium falciparum controlled human malaria infection by mosquito bites and direct venous inoculation. J Infect Dis. 2017 Dec 5.

Cram JA, Hager KW, Kublin JG. Utilizing gnotobiotic models to inform the role of the microbiome in vaccine response heterogeneity. Curr Opin HIV AIDS. 2018 Jan;13(1):1-8.