Affiliate Professor, Global Health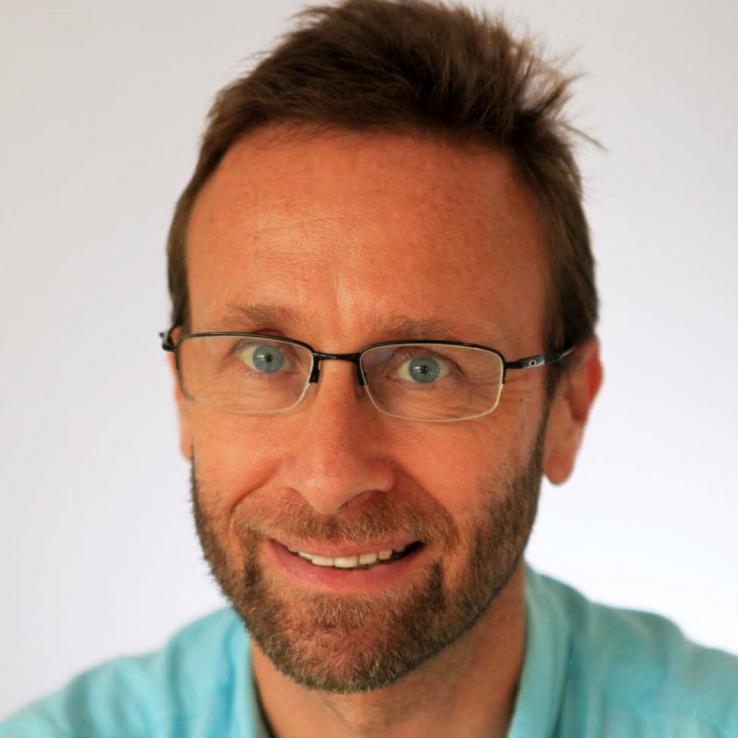 Select from the following:
Biography
Dr. Berkley is Professor of Paediatric Infectious Diseases at the University of Oxford, based in Kilifi, Kenya. Dr. Berkley leads a research group working on serious infections and mortality in vulnerable neonates and children, antimicrobial treatment, immunity and clinical trials. Dr. Berkley is the founder and co-Director of the Childhood Acute Illness and Nutrition Network (CHAIN).
Education
MD (University of Newcastle-on-tyne (UK))
Master's (University of Liverpool)
MBBS (University of Newcastle-on-tyne (UK))
Health Topics
Biostatistics
Child and Adolescent Health (incl. Pediatrics)
Child Mortality
Diarrheal Diseases
Disease Surveillance
Epidemiology
Health Interventions
Infectious Diseases (other than STDs)
Maternal Child Health (incl. Reproductive Health)
Mortality
Nutrition
Pathogenesis
Research
Social Work
DGH Centers, Programs and Initiatives and Affiliated Organizations
Publications
Bandsma RHJ, Voskuijl W, Chimwezi E, Fegan G, Briend A, Thitiri J, Ngari M, Mwalekwa L, Bandika V, Ali R, Hamid F, Owor B, Mturi N, Potani I, Allubha B, Kobold ACM, Bartels RH, Versloot CJ, Feenstra M, van den Brink DA, van Rheenen PF, Kerac M, Bourdon C, Berkley JA. A reduced carbohydrate and lactose-free formulation for stabilisation among hospitalised children with severe acute malnutrition: a double blind, randomised controlled trial. PLoS Med. 2019 Feb 26;16(2):e1002747. PMID: 30807589

Mallewa J, Szubert AJ, Mugyenyi P, Chidziva E, Thomason MJ, Chepkori P, Abongomera G, Baleeta K, Etyang A, Warambwa C, Melly B, Mudzingwa S, Kelly C, Agutu C, Wilkes H, Nkomani S, Musiime V, Lugemwa A, Pett SL, Bwakura-Dangarembizi M, Prendergast AJ, Gibb DM, Walker AS, Berkley JA on behalf of the REALITY trial team. Ready-to-Use Supplementary Food to Prevent Mortality in Severely Immunocompromised Individuals Initiating Antiretroviral Therapy in Africa: An Open-label Randomised Controlled Trial. Lancet HIV 2018;5(5):e231-e240. PMID: 29653915


Seale AC, Koech AC, Sheppard AE, Barsosio HC, Langat J, Anyango E, Mwakio S, Mwarumba S, Morpeth SC, Anampiu K, Vaughan A, Giess A, Mogeni P, Walusuna L, Mwangudzah H, Mwanzui D, Salim M, Kemp B, Jones C, Mturi N, Tsofa B, Mumbo E, Mulewa D, Bandika V, Soita M, Owiti M, Onzere N, Walker AS, Schrag SJ, Kennedy SH, Fegan G, Crook DW, Berkley JA. Maternal colonization with Streptococcus agalactiae and associated stillbirth and neonatal disease in coastal Kenya. Nature Microbiol. 2016;1(7):16067. PMID: 27572968

Berkley JA, Ngari M, Thitiri J, Mwalekwa M, Timbwa M, Hamid F, Ali R, Shangala J, Mturi N, Jones KDJ, Alphan H, Mutai B, Bandika V, Hemed T, Awuondo K, Morpeth SC, Kariuki S, Fegan G. Daily co-trimoxazole prophylaxis to prevent mortality amongst children with complicated severe acute malnutrition: a randomised, double-blind, placebo controlled trial. Lancet Global Health. 2016;4(7): e464-73. PMID: 27265353

Berkley JA, Lowe BS, Mwangi I, Williams T, Bauni E, Mwarumba S, Ngetsa C, Slack MP, Njenga S, Hart CA, Maitland K, English M, Marsh K, Scott JA. Bacteremia among children admitted to a rural hospital in Kenya. N Engl J Med. 2005;352(1):39-47. PMID: 15635111