Adjunct Associate Professor, Global Health
Associate Professor, Health Metrics Sciences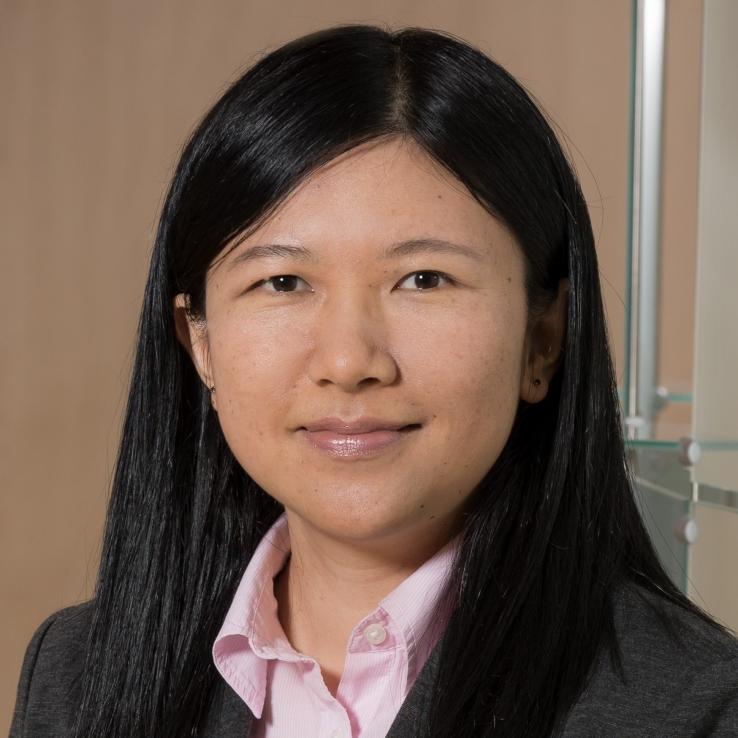 Institute for Health Metrics and Evaluation
2301 Fifth Ave., Suite 600
Box 358210
Seattle, WA 9812
United States
Phone Number:
206-897-2871
Select from the following:
Biography
Hmwe Hmwe Kyu, MBBS, MPH, PhD, is an Assistant Professor of Health Metrics Sciences at the Institute for Health Metrics and Evaluation (IHME) and an Adjunct Assistant Professor of Global Health at the Department of Global Health at the University of Washington. At IHME, she leads the research team that focuses on modeling the burden of HIV/AIDS, tuberculosis, diarrheal diseases, lower respiratory infections, upper respiratory infections, meningitis, encephalitis, and otitis media for the institute's landmark Global Burden of Disease study.

Dr. Kyu's research interests are in the areas of infectious disease epidemiology, child and adolescent health, systematic review methods, and multilevel modeling. Before joining IHME, she was a postdoctoral fellow at McMaster University and the Offord Centre for Child Studies in Hamilton, Canada, and was a recipient of a Lawson postdoctoral fellowship.

Dr. Kyu earned her medical degree from Institute of Medicine, Mandalay, Myanmar, her MPH from Chulalongkorn Univeristy in Bangkok, Thailand, and her PhD in Health Research Methodology from McMaster University in Canada.
Education
PhD (McMaster University (Canada))
MPH (Chulalongkorn University (Thailand))
MBBS (Institute of Medicine, Mandalay)
Health Topics
Burden of Disease
Diarrheal Diseases
HIV/AIDS
TB
DGH Centers, Programs and Initiatives and Affiliated Organizations
Publications
(1) Kyu HH, Abate D, Abate KH, et al. Global, regional, and national disability-adjusted life-years (DALYs) for 359 diseases and injuries and healthy life expectancy (HALE) for 195 countries and territories, 1990–2017: a systematic analysis for the Global Burden of Disease Study 2017. The Lancet. 2018;392(10159):1859-922.

(2) Kyu HH, Maddison ER, Henry NJ, et al. Global, regional, and national burden of tuberculosis, 1990–2016: results from the Global Burden of Diseases, Injuries, and Risk Factors 2016 Study. The Lancet Infectious Diseases. 2018;18(12):1329-49.

(3) Kyu HH, Pinho C, Wagner JA, et al. Global and national burden of diseases and injuries among children and adolescents between 1990 and 2013: findings from the global burden of disease 2013 study. JAMA Pediatrics. 2016;170(3):267-87.

(4) Kyu HH, Bachman VF, Alexander LT, et al. Physical activity and risk of breast cancer, colon cancer, diabetes, ischemic heart disease, and ischemic stroke events: systematic review and dose-response meta-analysis for the Global Burden of Disease Study 2013. BMJ. 2016;354:i3857.

(5) Kyu HH, Shannon HS, Georgiades K, Boyle MH. Caesarean delivery and neonatal mortality rates in 46 low-and middle-income countries: a propensity-score matching and meta-analysis of Demographic and Health Survey data. International Journal of Epidemiology. 2013;42(3):781-91.