Clinical Assistant Professor, Global Health
President, Health Tanzania Foundation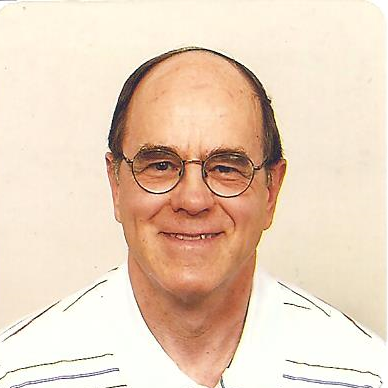 Anglican Diocese of Dar es Salaam
Tanzania
Phone Number:
703-887-1574
Select from the following:
Biography
M.D. McGill U, M.P.H. Johns Hopkins U Boarded Internal Medicine. Clin. Assist. Prof. Global Health, U. of Washington S. Public Health; Clin. Assist. Prof. Medicine, Wisconsin College of Medicine. Community, public health leader 30 years: U.S and global. Led large community health system, Cleveland. Director Prevention Div., Seattle-King County Depart. Public Health. Other community health leadership, clinical roles. Internationally, partnered to create Ugandan District Health Management Manuel, and. an Ethiopian Reproductive Health Manuel
Since 2005 partnering with Tanzania creating community, clinical programs. Developed health program, Anglican Diocese of Dar. Created SEET (Multifaith-Local Community-Government NGO) 2016-present. Created 1st comprehensive Tanzanian regional plan-maternal and newborn deaths. President, Health Tanzania Foundation, since 2012.
Now: Regional Interfaith-Government Partnership: Improve health marginalized, poor, isolated. Initial projects:1. Partnership district hospital; 2. Maternal-newborn death; 3. Alcohol/drug- violence AIDS-community mobilization + 12 step program; 4. Widows/orphans; Malaria reduction; 5, Developing Family Medicine.
Education
MD (McGill University (Canada))
MPH (Johns Hopkins University)
BA (Johns Hopkins University)
Health Topics
Child and Adolescent Health (incl. Pediatrics)
Child Mortality
Chronic Disease (incl. Cardiovascular, Diabetes)
Clinical Mentoring
Community Health Workers
Community-Based Participatory Research
Community-Based Primary Health Care
Education and Training
Emergency Medicine
Family Planning
Health Systems Strengthening and Human Resources Development
HIV/AIDS
Infectious Diseases
Injury, Violence, Trauma and Domestic Violence
Malaria
Maternal Child Health (incl. Reproductive Health)
Maternal Mortality
Mental Health
Prevention
Social Determinants of Health
Telemedicine
DGH Centers, Programs and Initiatives and Affiliated Organizations
Expertise
International Health; Community Health Development in Tanzania
Community Health Systems, Interfaith-Government Partnership, Maternal and Newborn Death Reduction, Community Substance Abuse Systems.
Publications
H. Ziegler, M. Kampf, & A. Ziegler. (2nd Ed 2015). Feelings, Communication, and Conflict Manual: A Self-Help Manual for Community Residents and Patients.

P. Ziegler, H. Anyango, & H. Ziegler. (1997). The need for leadership and management training for community nurses: Results of Ugandan district Health nurse survey.  Journal of Community Health Nursing, 14(2), 130-140.

A. Graham, N. Graham, A. Sowell, & H. Ziegler. (1997). Miracle Village: A recovery community for addicted women and their children in public housing. Journal of Substance Abuse Treatment, 14(3).

Major contributor to: G. Bukenya & P. Ziegler (eds.). (1997). Manual of District Health Management for Uganda. Santa Barbara, CA: Fithian Press.

W. K. Mariam, S. Yousef, T. Alemu, A. K. Mariam, H. Ziegler, M. Brady, P. Ziegler, & L. Post. (1994). Reproductive Health: A Family Planning Training Manual for Health Professionals in Ethiopia.  UNFPA and Ministry of Health of Ethiopia.