Professor, Global Health
Professor, Pediatrics - Infectious Diseases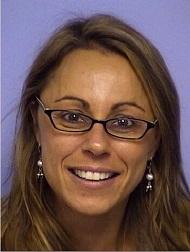 1900 9th Ave JMB-8
Seattle, WA 98101
United States
Phone Number:
206-884-1135
Select from the following:
Biography
Heather Jaspan completed her medical degree and PhD in Molecular Cell Biology at Tulane University, and thereafter did pediatrics training at the University of Washington/ Seattle Children's Hospital. Upon completion, she returned to Africa, where she spent 5 years doing clinical HIV prevention research. In 2008, she returned to Seattle Children's to complete her Pediatric Infectious Diseases Fellowship, returning to basic science immunology research. She spends a large proportion of her time recruiting cohorts in South Africa, and running laboratories in both Cape Town and Seattle, answering immunological questions around HIV prevention, sexual and reproductive health, the interface between immunity and the microbiome, and vaccine-induced immunity.
Education
MD (Tulane University)
PhD (Tulane University)
Health Topics
Child and Adolescent Health (incl. Pediatrics)
Family Planning
HIV Transmission
Host-Pathogen Interactions
Immunizations
Infectious Diseases
Maternal Child Health (incl. Reproductive Health)
Molecular Immunology
STDs (other than HIV)
TB
DGH Centers, Programs and Initiatives and Affiliated Organizations
Publications
Balle C, Konstantinus I, Jaumdally SZ, Havyarimana E, Lennard K, Esra R, Barnabas SL, Happel A-U, Gamieldien H, Gill K, Pidwell T, Karaoz U, Brodie EL, Maseko V, Myer L, Bekker L-G, Passmore JS, Jaspan HB. Effects of hormonal contraception on the female genital microbiota and inflammation in South African adolescents in a randomized trial. Nat Communications 2020 in Press

Balle C, Gill K, Konstantinus I, Jaumdally S, Lennard K, Esra R, Happel AU, Barnabas SL, Gamieldien H, Pidwell T, MasekoV, Lesosky M, Myer L, Passmore JS, Bekker LG#, Jaspan HB#. Hormonal contraception and risk of sexually transmitted infections and bacterial vaginosis in South African adolescents: secondary analysis of a randomized trial. Sex Transm Infect. 2020 Sep 28. PMID: 32989170

Wood LF, Brown BP, Lennard K, Karaoz U, Havyarimana E, Passmore JS, Hesseling AC, Edlefsen PT, Kuhn L, Mulder N, Brodie EL, Sodora DL, Jaspan HB. Feeding-Related Gut Microbial Composition Associates with Peripheral T-Cell Activation and Mucosal Gene Expression in African Infants. Clin Infect Dis 2018 Sep 28;67(8):1237-1246. PMID29659737. PMC6455922.

54. Toukam Tchakoute C, Sainani KL, Osawe S, Datong P, Kiravu A, Rosenthal KL, Gray CM, Cameron DW, Abimiku A, Jaspan HB for the INFANT study team. Breastfeeding mitigates the effects of maternal HIV on infant infectious morbidity in the Option B+ era: A multicenter prospective cohort study. AIDS 2018;32(16):2383-2391. PMID30134300

Gasper M, Hesseling AC, Mohar I, Myer L, Azenkot T, Passmore JS, Hanekom W, Cotton MF, Crispe IN, Sodora DL, Jaspan HB. BCG vaccination induces HIV target cell activation in HIV-exposed infants: a randomized, open-label trial. JCI Insight 2017 Apr 6;2(7):e91963. PMID28405623. PMC5374072.