Adjunct Assistant Professor, Global Health
Assistant Professor, Medicine - Cardiology
Adjunct Assistant Professor, Health Metrics Sciences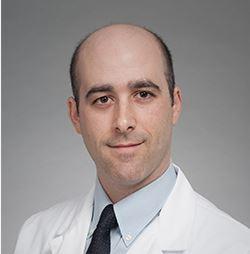 Phone Number:
206-897-2897
Select from the following:
Biography
Gregory A. Roth, MD, MPH, is an Assistant Professor at the Institute for Health Metrics and Evaluation (IHME) and the Division of Cardiology at the University of Washington School of Medicine. At IHME, he leads cardiovascular disease modeling for the institute's landmark Global Burden of Disease Study. IHME was founded in 2007 at the University of Washington to provide better health evidence to improve health globally by guiding health policy and funding.

Dr. Roth's research focuses on global cardiovascular health surveillance, population health, and quality of care and outcomes for cardiovascular diseases such as heart failure. His research has been funded by the American Heart Association, NIH National Institute on Aging, Medtronic Philanthropy, and the Bill & Melinda Gates Foundation. He is an Associate Editor of Global Heart, the journal of the World Heart Federation.

Dr. Roth earned his bachelor's degree and MD from Brown University and his MPH from the University of Washington. He then trained in internal medicine and cardiovascular diseases at the UW and served as an attending physician in the emergency department at Harborview Medical Center, Seattle, and as a consultant physician at Whakatane Hospital, New Zealand. He received additional training as a postdoctoral fellow with the Veterans Administration Health Services Research and Development branch. He is an attending cardiologist and echocardiographer at Harborview Medical Center, Seattle.
Education
MD (Brown University)
MPH (University of Washington)
BA (Brown University)
DGH Centers, Programs and Initiatives and Affiliated Organizations
Publications
Roth GA, Johnson C, Abajobir A, Abd-Allah F, Abera SF, Abyu G, Ahmed M, Aksut B, Alam T, Alam K, Alla F, Alvis-Guzman N, Amrock S, Ansari H, Ärnlöv J, Asayesh H, Atey TM, Avila-Burgos L, Awasthi A, Banerjee A, Barac A, Bärnighausen T, Barregard L, Bedi N, Ketema EB, Bennett D, Berhe G, Bhutta Z, Bitew S, Carapetis J, Carrero JJ, Malta DC, Castañeda-Orjuela CA, Castillo-Rivas J, Catalá-López F, Choi J-Y, Christensen H, Cirillo M, Cooper L, Criqui M, Cundiff D, Damasceno A, Dandona L, Dandona R, Davletov K, Dharmaratne S, Dorairaj P, Dubey M, Ehrenkranz R, Zaki MES, Faraon EJA, Esteghamati A, Farid T, Farvid M, Feigin V, Ding EL, Fowkes G, Gebrehiwot T, Gillum R, Gold A, Gona P, Gupta R, Habtewold TD, Hafezi-Nejad N, Hailu T, Hailu GB, Hankey G, Hassen HY, Abate KH, Havmoeller R, Hay SI, Horino M, Hotez PJ, Jacobsen K, James S, Javanbakht M, Jeemon P, John D, Jonas J, Kalkonde Y, Karimkhani C, Kasaeian A, Khader Y, Khan A, Khang Y-H, Khera S, Khoja AT, Khubchandani J, Kim D, Kolte D, Kosen S, Krohn KJ, Kumar GA, Kwan G, Lal DK, Larsson A, Linn S, Lopez A, Lotufo PA, Razek HMAE, Malekzadeh R, Mazidi M, Meier T, Meles KG, Mensah G, Meretoja A, Mezgebe H, Miller T, Mirrakhimov E, Mohammed S, Moran AE, Musa KI, Narula J, Neal B, Ngalesoni F, Nguyen G, Obermeyer CM, Owolabi M, Patton G, Pedro J, Qato D, Qorbani M, Rahimi K, Rai RK, Rawaf S, Ribeiro A, Safiri S, Salomon JA, Santos I, Milicevic MS, Sartorius B, Schutte A, Sepanlou S, Shaikh MA, Shin M-J, Shishehbor M, Shore H, Silva DAS, Sobngwi E, Stranges S, Swaminathan S, Tabarés-Seisdedos R, Atnafu NT, Tesfay F, Thakur JS, Thrift A, Topor-Madry R, Truelsen T, Tyrovolas S, Ukwaja KN, Uthman O, Vasankari T, Vlassov V, Vollset SE, Wakayo T, Watkins D, Weintraub R, Werdecker A, Westerman R, Wiysonge CS, Wolfe C, Workicho A, Xu G, Yano Y, Yip P, Yonemoto N, Younis M, Yu C, Vos T, Naghavi M, Murray C. Global, Regional, and National Burden of Cardiovascular Diseases for 10 Causes, 1990 to 2015. J Am Coll Cardiol. 2017 May 17;23715. Roth et al. Global, Regional, and National Cardiovascular Disease Prevalence, Mortality, and Disability-Adjusted Life-years for 10 Causes of Cardiovascular Mortality, 1990 to 2015: A Systematic Analysis for the Global Burden of Disease Study. J. Am. Coll. Cardiol.. Published online ahead of print. DOI: 10.1016/j.jacc.2017.04.052

Roth GA, Dwyer-Lindgren L, Bertozzi-Villa A, Stubbs RW, Morozoff C, Naghavi M, Mokdad AH, Murray CJL. Trends and Patterns of Geographic Variation in Cardiovascular Mortality Among US Counties, 1980-2014. JAMA. 2017 May 16;317(19):1976–1992.

Carlson S, Duber H, Achan J, Ikilezi G, Mokdad A, Stergachis A, Wollum A, Bukhman G, Roth GA. Capacity for Heart Failure Diagnosis and Treatment in Sub-Saharan Africa: Findings from the Access, Bottlenecks, Cost, and Equity (ABCE) Study. Heart. http://dx.doi.org/10.1136/heartjnl-2016-310913

R. Gabert, B. Thomson, E. Gakidou, and Roth GA, "Identifying High-Risk Neighborhoods Using Electronic Medical Records: A Population-Based Approach for Targeting Diabetes Prevention and Treatment Interventions," PLOS ONE, vol. 11, no. 7, p. e0159227, Jul. 2016.

Roth GA, Poole JE, Zaha R, Zhou W, Skinner J, and Morden NE, "Use of Guideline-Directed Medications for Heart Failure Before Cardioverter-Defibrillator Implantation," J. Am. Coll. Cardiol., vol. 67, no. 9, pp. 1062–1069, Mar. 2016.