Professor, Global Health
Professor, Epidemiology
Professor, Medicine - Allergy and Infectious Dis.
Professor, Pediatrics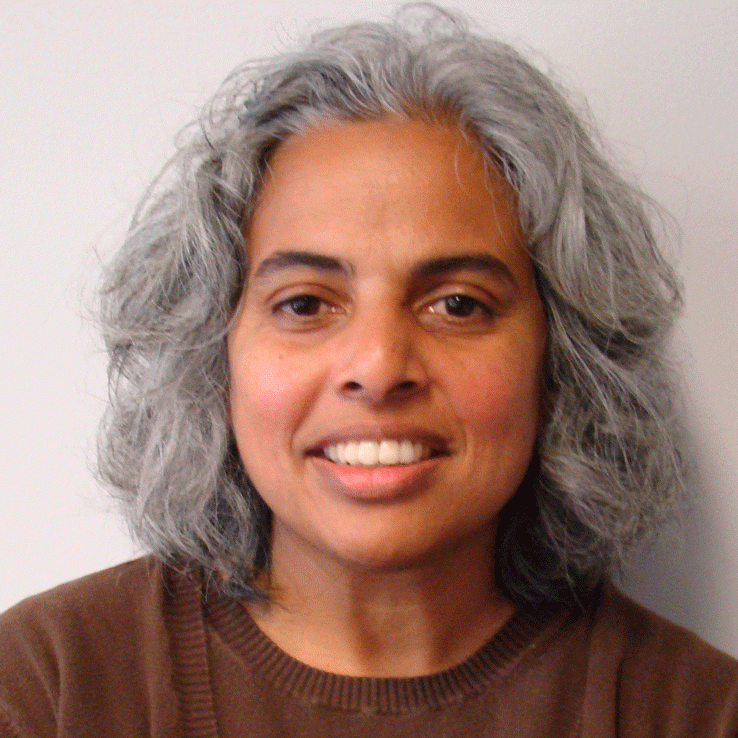 Global Center for Integrated Health of Women, Adolescents and Children (Global WACh)
325 9th Avenue, Box 359909
Seattle, WA 98104
United States
Phone Number:
206-543-4278
Select from the following:
Biography
Dr. John-Stewart's major research interest focuses on advancing HIV prevention and treatment. She directs studies aimed at defining mechanisms of HIV transmission from mothers to infants, HIV prevention in women, and pediatric/adolescent HIV. Particular research interests include prevention of mother-to-child HIV transmission (PMTCT) clinical trials, implementation science and evaluation studies, studies of PrEP in MCH and FP clinics, pediatric and adolescent HIV studies, HIV treatment programs and evaluation. Her group also focuses on maternal-child epidemiologic studies in the context of infectious diseases including studies of the mechanism of breastfeeding protective effects, child growth and neurocognitive outcomes, preterm birth, viral infections with EBV, CMV, STIs, and TB. Studies of TB, growth, birth outcomes, and STIs include both women and cihildren living with HIV and those without.
Education
BS (University of Michigan)
MD (University of Michigan)
MPH (University of Washington)
PhD (University of Washington)
Health Topics
Child and Adolescent Health (incl. Pediatrics)
Child Mortality
Epidemiology
HIV Transmission
Infectious Diseases
Infectious Diseases (other than STDs)
Maternal Child Health (incl. Reproductive Health)
Mental Health
Nutrition
STDs (other than HIV)
TB
DGH Centers, Programs and Initiatives and Affiliated Organizations
Expertise
molecular epidemiology, clinical trials, HIV research, MCH, HIV co-infections (TB, CMV, EBV)
Publications
Njuguna I, Cranmer L, Otieno V, Mugo C, Okinyi H, Benki-Nugent S, Richardson B, Stern J, Maleche-Obimbo L, Wamalwa D, John-Stewart G. Urgent versus post-stabilization antiretroviral treatment in hospitalized children: a randomised trial. Lancet HIV 2018; 5(1):e12-e22.doi:10.106/S2352-3018 (17) 30167-4. PMCID: PMC5777310

Pintye J, Drake A, Kinuthia J, Unger J, Matemo D, Heffron R, Barnabas R, Kohler P, McClelland RS, John-Stewart G. A risk assessment tool for identifying pregnant and postpartum women who may benefit from pre-exposure prophylaxis (PrEP). Clin Infect Dis 2016; 64 (6):751-8. PMC6075205.

Walson JL, Singa BO, Sangaré L, Naulikha J, Piper B, Richardson BA, Otieno PA, Mbogo LW, Berkley J, John-Stewart G. Empiric deworming to delay HIV disease progression in adults with HIV who are ineligible for initiation of antiretroviral treatment (the HEAT study): a multi-site, randomised trial.. Lancet Infect Dis 2012 Dec;12(12):925-32. PMID: 22971323.

Jonnalagadda S, Lohman Payne B, Brown E, Wamalwa D, Maleche Obimbo E, Majiwa M, Farquhar C, Otieno P, Mbori-Ngacha D, John-Stewart G. Latent tuberculosis detection by interferon gamma release assay during pregnancy predicts active tuberculosis and mortality in human immunodeficiency virus type1-infected women and their children. J Infect Dis. 2010;202(12):1826-35. PMCID: 3058232.

Nduati R, John G, Mbori-Ngacha D, Richardson B, Overbaugh J, Mwatha A, Ndinya-Achola J, Bwayo J, Onyango FE, Hughes J, Kreiss J. Effect of breastfeeding and formula feeding on transmission of HIV-1: a randomized clinical trial. JAMA. 2000 Mar 1;283(9):1167-74. PMID: 10703779.