Professor, Global Health
Professor, Epidemiology
Professor, Medicine - Allergy and Infectious Dis.
Professor, Pediatrics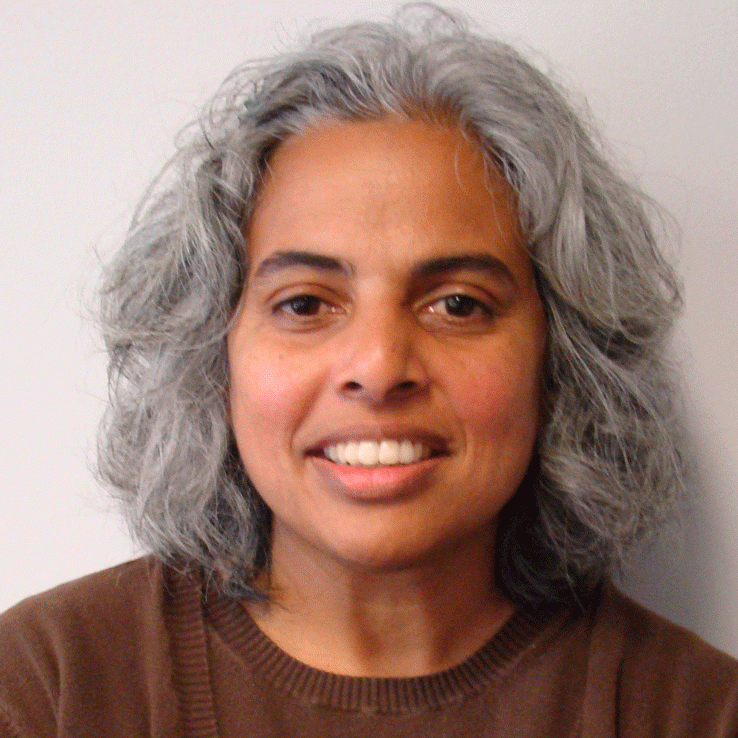 Global Center for Integrated Health of Women, Adolescents and Children (Global WACh)
325 9th Avenue, Box 359909
Seattle, WA 98104
United States
Phone Number:
206-543-4278
Select from the following:
Biography
Grace John-Stewart MD, PhD is a Professor in the Departments of Global Health, Medicine, Epidemiology and Pediatrics at University of Washington. Her research focuses on advancing infectious diseases research in women, adolescents and children, as part of a collaborative research in Kenya. This work has included clinical trials, molecular epidemiology, implementation science, and large-scale evaluations. She is Co-Director of the UW Center for Global Health of Women, Adolescents and Children (UW Global WACh), an Associate Director of UW/Fred Hutch Center for AIDS Research (CFAR), and a member of the Kenya Research and Training Center.
Education
BS (University of Michigan)
MD (University of Michigan)
MPH (University of Washington)
PhD (University of Washington)
Health Topics
Child and Adolescent Health (incl. Pediatrics)
Child Mortality
HIV Transmission
HIV/AIDS
Infectious Diseases
Infectious Diseases (other than STDs)
Malaria
Maternal Child Health (incl. Reproductive Health)
TB
DGH Centers, Programs and Initiatives and Affiliated Organizations
Expertise
molecular epidemiology, clinical trials, HIV research, MCH, HIV co-infections (TB, CMV, EBV)
Publications
Njuguna I, Cranmer L, Otieno V, Mugo C, Okinyi H, Benki-Nugent S, Richardson B, Stern J, Maleche-Obimbo L, Wamalwa D, John-Stewart G. Urgent versus post-stabilization antiretroviral treatment in hospitalized children: a randomised trial. Lancet HIV 2018; 5(1):e12-e22.doi:10.106/S2352-3018 (17) 30167-4. PMID:29150377.

Kinuthia J, Pintye J, Abuna F, Mugwanya K, Lagat H, Onyango D, Begnel E, Dettinger J, Baeten J, John-Stewart G. Pre-exposure Prophylaxis (PrEP) uptake and early continuation among pregnant and postpartum women in Kenya: results from a large implementation program within maternal child health clinics. Lancet HIV 2020 Jan;7(1):e38-e48. doi: 10.1016/S2352-3018(19)30335-2. Epub 2019 Dec 5. PMID: 31813837

Kinuthia J, Ronen K, Unger J, Jiang W, Matemo D, Perrier T, Osborn L, Chohan B, Drake A, Richardson B, John-Stewart G. SMS messaging to improve retention and viral suppression in prevention of mother-to-child HIV transmission (PMTCT) programs: a 3-arm randomized clinical trial. PLoS Med 2021.

Ravindran A, Richardson B, Kinuthia J, Unger J, Drake A, Osborn L, Matemo D, Patterson J, McClelland RS, John-Stewart G. Chlamydia, gonorrhea, and incident HIV infection during pregnancy predict preterm birth despite treatment. J Infect Dis 2021.

Wamalwa D, Njuguna I, Maleche-Obimbo E, Begnel E, Chebet D, Onyango J, Cranmer L, Huang ML, Richardson B, Boekh M, John-Stewart G, Slyker J. Cytomegalovirus plasma viremia and clinical outcomes in Kenyan children diagnosed with HIV in hospital. Clin Infect Dis 2021.