Adjunct Professor, Global Health
Professor, Medicine - Allergy and Infectious Dis.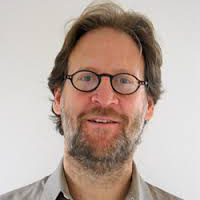 Division of Allergy and Infectious Diseases, Department of Medicine Center for Emerging & Re-Emerging Infectious Diseases
750 Republican St., Building E, Room E771
Box 358061
Seattle, WA 98109
United States
Phone Number:
206-616-2631
Select from the following:
Biography
Dr. Gottlieb is the PI of studies in Senegal, West Africa on the effect of antiretroviral therapy (ART) on HIV-2 disease outcomes, emergence of drug resistance, and genital shedding. HIV-2 is intrinsically resistant to the non-nucleoside reverse transcriptase inhibitors (NNRTI), Fusion inhibitors (enfurvirtide), partially resistant to some protease inhibitors (PI) (and has a low genetic barrier to nucleoside reverse transcriptase inhibitors [NRTI] resistance), making treatment algorithms in resource-limited settings challenging.

Dr. Gottlieb is also involved in understanding the differences between the natural history, clinical, immunologic and virologic aspects of HIV-1 and HIV-2 infection. HIV-2 is generally less pathogenic than HIV-1. Compared to HIV-1, HIV-2 infection is characterized by a much longer asymptomatic stage, lower plasma viral loads, slower decline in CD4 count, lower mortality rate due to AIDS, lower rates of mother to child transmission and lower rates of sexual transmission. In addition, he has been studying the effects of dual infection with HIV-1 and HIV-2 on disease outcomes and ART in Senegal. This work is an ongoing collaborative effort between the UW and the Clinique des Maladies Infectieuses Ibrahima Diop Mar, Centre Hospitalier National Universitaire de Fann, Dakar, Senegal since the early 1990's.

Dr. Gottlieb a collaborator with the IeDEA-West Africa network to study HIV-2 throughout West Africa as well as the ACHIEV2E Network to Study HIV-2 in North America and Europe.

Dr. Gottlieb is Co-PI on a demonstration project of Truvada based Pre-exposure Prophylaxis (PrEP) to prevent HIV infection in female sex workers in Senegal, sponsored by the Gates Foundation

Dr. Gottlieb is also a Co-investigator on several studies related to pathogenesis, virulence and outcomes of HIV-1 infection: Including the "Dual Infection Project" a collaborative effort, between Dr. Mullins' group at the UW and the MACS cohort, to elucidate the virologic and host factors associated with infection with more than one strain of HIV-1; the HIV Virulence Working Group, headed by Dr. Herbeck and Integrated bio-social models for HIV epidemiology, headed by Dr. Mittler.

Project opportunities for Students and Fellows include both Senegal field work (in Dakar and Ziguinchor) and Seattle based lab studies
Education
MD (The Chicago Medical School)
PhD (The Chicago Medical School)
Health Topics
COVID-19
HIV/AIDS
Infectious Diseases
Infectious Diseases (other than STDs)
Nutrition, Clean Water, and Food Security
TB
Viruses
Zoonotic Diseases and Animal Health
DGH Centers, Programs and Initiatives and Affiliated Organizations
Publications
Gottlieb, GS. Changing HIV epidemics: What HIV-2 can teach us about ending HIV-1. AIDS. 2013; 27(1), 135-7.

Smith RA, Raugi DN, Pan C, Coyne M, Hernandez A, Church B, Parker K, Mullins JI, Sow PS, Gottlieb GS, for the University of Washington–Dakar HIV-2 Study Group. Three main mutational pathways in HIV-2 lead to high-level raltegravir and elvitegravir resistance: Implications for emerging HIV-2 treatment regimens. PLoS ONE. 2012; 7(9): e45372.

Chang M, Gottlieb, GS, Dragavon JA, et al. Validation for clinical use of a novel HIV-2 plasma RNA viral load assay using the Abbott m2000 platform. J Clin Virol. 2012; 55(3): 128-33.

Smith RA, Anderson DJ, Pyrak CL, Preston BD, Gottlieb GS. Antiretroviral drug resistance in HIV-2: three amino acid changes are sufficient for classwide nucleoside analogue resistance. J Infect Dis. 2009; 199: 1323-6.

Gottlieb GS, Badiane NM, Hawes SE, et al for the University of Washington-Dakar HIV-2 Study Group. Emergence of multiclass drug-resistance in HIV-2 in antiretroviral-treated individuals in Senegal: implications for HIV-2 treatment in resouce-limited West Africa. Clin Infect Dis. 2009; 48: 476-83.

Gottlieb GS, Eholié SP, Nkengasong JN, et al. A call for randomized controlled trials of antiretroviral therapy for HIV-2 infection in West Africa. AIDS. 2008; 22(16): 2069-72; Discussion 2073-4.

Gottlieb GS, Nickle DC, Jensen MA, et al. Dual HIV-1 infection associated with rapid disease progression. Lancet. 2004; 363: 619-22.