Research Professor, Global Health
Research Professor, Obstetrics and Gynecology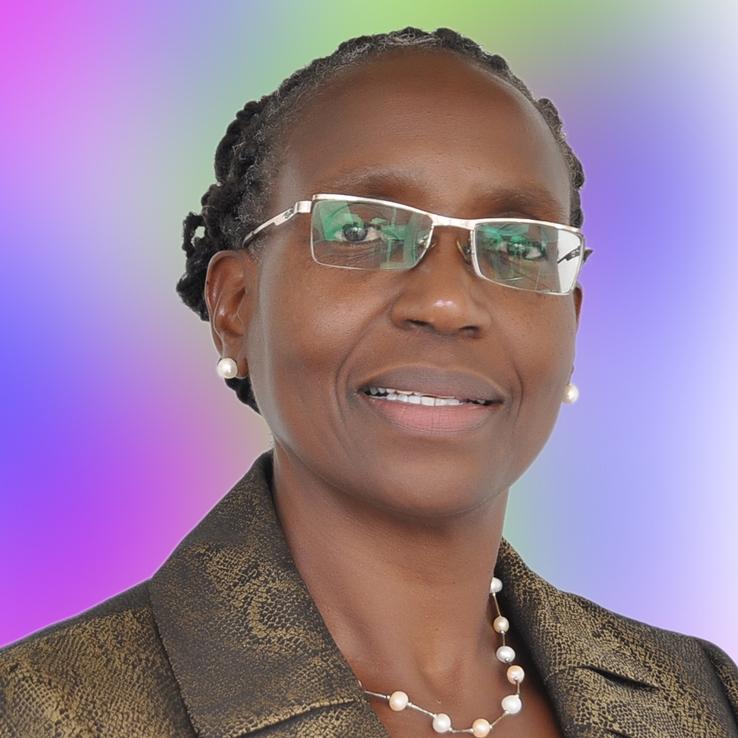 UW Department of Obstetrics and Gynecology
Box 356460
Seattle, WA 98195
United States
Select from the following:
Biography
Chief Research Officer at the Kenya Medical Research Institute (KEMRI),a Research Professor at the university of Washington ( Departments of Obstetrics and Gynecology and Global Health) and volunteer faculty at the University of California San Francisco , Department of Obstetrics and Gynecology and Reproductive sciences. She is a visiting Scientist at the University of Nairobi, an honorary lecturer at Aga Khan University in Nairobi and is faculty at the Centre for Biomedical Ethics and Culture at the Sind Institute for urology and transplantation Karachi.
Her primary research interest includes STIs, reproductive health and HIV prevention, care and treatment in addition to interest in ethics and the development of systems and structures for regulating research, She has had a focus on capacity building for many years and has been engaged in the training and mentorship young scientists. She serves on many international boards, taskforces, and committees
Education
PhD (University of Washington)
MPH (University of Washington)
MM (University of Nairobi (Kenya))
BS (University of Nairobi (Kenya))
Health Topics
Bioethics
HIV Transmission
HIV/AIDS
HPV
Implementation Science
Infectious Diseases
Research
STDs (other than HIV)
DGH Centers, Programs and Initiatives and Affiliated Organizations
Expertise
HIV/AIDS, Maternal Child Health (incl. Reproductive Health), STDs (other than HIV)
Publications
Bukusi EA, Steele M, Cohen CR, Nguti R, Maingi CW, Thomas KK, Holmes KK. Safety, acceptability, and tolerability of 3 topical microbicides among heterosexual Kenyan men. J Acquir Immune Defic Syndr. 2007 Apr 1;44(4):423-8. PMID: 17195765.

Baeten JM, Donnell D, Ndase P, Mugo NR, Campbell JD, Wangisi J, Tappero JW, Bukusi EA, Cohen CR, Katabira E, Ronald A, Tumwesigye E, Were E, Fife KH, Kiarie J, Farquhar C, John-Stewart G, Kakia A, Odoyo J, Mucunguzi A, Nakku-Joloba E, Twesigye R, Ngure K, Apaka C, Tamooh H, Gabona F, Mujugira A, Panteleeff D, Thomas KK, Kidoguchi L, Krows M, Revall J, Morrison S, Haugen H, Emmanuel-Ogier M, Ondrejcek L, Coombs RW, Frenkel L, Hendrix C, Bumpus NN, Bangsberg D, Haberer JE, Stevens WS, Lingappa JR, Celum ; Partners PrEP Study Team. Antiretroviral prophylaxis for HIV prevention in heterosexual men and women. N Engl J Med. 2012;367:399-410. PMCID: 3770474


Cohen Cr, Lingappa JR, Baeten JM, Ngayo MO, Spiegel CA, Hong T, Donnell D, Celum C, Kapiga S, Delany S, Bukusi EA. Bacterial vaginosis associated with increased risk of female-to-male HIV-1 transmission: a prospective cohort analysis among African couples. PLoS Med. 2012;9:e1001251. PMCID: 3383741.


Oukem-Boyer OOM, Bukusi EA. 2014. Educational Resources for Research in Ethics. In: Mariana Kruger, Paul Ndedele, Lyn Horon, ed. Research Ethics in Africa. SUN MeDIA Stellenbosch under the imprint SUN PRESS; pp 163-174.