Research Professor, Microbiology, University of Washington School of Medicine
Interim Director, Human Biology Division, Fred Hutchinson Cancer Research Center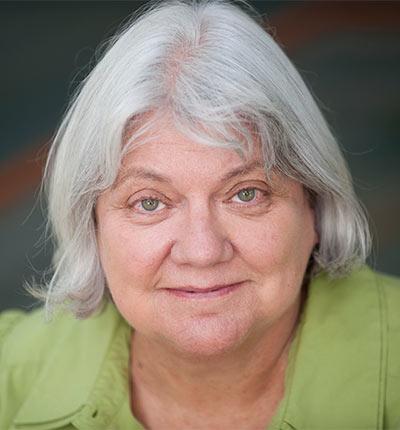 Fred Hutchinson Cancer Research Center
1100 Fairview Ave N
Seattle, WA 98109
Phone Number:
206.667.4500
Select from the following:
Biography
Our lab is interested in the mechanisms by which human papillomaviruses (HPVs) contribute to epithelial cancers. Most of our research has focused on the HPVs that have a high risk of progression to cervical cancers, such as HPV 16. We have sought to determine how the E6 and E7 oncoproteins disrupt the cell cycle checkpoints that normally maintain genomic integrity, and how E6/E7 facilitates the immortalization of primary human cells in culture. Much of our current effort is directed towards understanding how and why E6 activates and increases expression of hTERT, the catalytic subunit of telomerase. We are also studying the mechanisms by which other oncogenes, such as c-MYC and Ha-RAS immortalize cells, and the tumor supressors that constrain these activities. In addition to mechanistic studies, we have had long-standing collaborations with epidemiologists and clinicians to understand the natural history of genital HPV infections, and the risk factors that cause only a small subset of women infected with high risk HPVs to progress to cancer. To aid in these studies we have developed serologic assays to detect and characterize HPV-specific antibodies. The recent establishment of multiplex assays in our lab is affording a more comprehensive assessment of the prevalence of HPV infections. More recently we have begun to study a different group of HPVs, known as the genus beta HPVs. These beta HPVs commonly infect skin, and may play a role in squamous cell skin cancers (SCSC). However unlike the genital HPVs, the genus beta HPV E6/E7 proteins do not target p53 or Rb for degradation, nor do the beta HPVs persist during tumor progression. We have developed methods to detect beta HPV DNA and antibodies, are collaborating in studies to define the role of beta HPV infection in SCSC in a cohort of organ transplant recipients, and are studying the role of E6/E7 in blocking UV-induced apoptosis, as well as other functions of E6/E7.
Education
Post-doctoral, Cold Spring Harbor Laboratory, Tumor Virology, 1978.
Ph.D., The City University of New York, Biological Sciences, 1975.
Health Topics
Infectious Diseases
Pathobiology
Pathobiology research areas
DGH Centers, Programs and Initiatives and Affiliated Organizations
Publications
Beta-HPV 5 and 8 E6 Promote p300 Degradation by Blocking AKT/p300 Association. Heather L. Howie, Jennifer I. Koop, Joleen Weese, Kristin Robinson, Greg Wipf, Leslie Kim, Denise A. Galloway PLoS Pathog. 2011 Aug;7(8):e1002211. Epub 2011 Aug 25. PMID:21901101 [PubMed - indexed for MEDLINE]
No Evidence for Human Papillomavirus in the Etiology of Colorectal Polyps. Andrea N. Burnett-Hartman, Polly A. Newcomb, Margaret T. Mandelson, Denise A. Galloway, Margaret M. Madeleine, Michelle A. Wurscher, Joseph J. Carter, Karen W. Makar, John D. Potter, and Stephen M. Schwartz Cancer Epidemiol Biomarkers Prev. 2011 Oct 20. ;20(10):2288-97. Epub 2011 Aug 4. PMID:21817125 [PubMed - indexed for MEDLINE]
Gene expression signature of c-MYC-immortalized human fibroblasts reveals loss of growth inhibitory response to TGFβ. Myra L. Wang, Ryan Walsh, Kristin L. Robinson, Julja Burchard, Steven R. Bartz, Michele Cleary, Denise A. Galloway and Carla Grandori Cell Cycle. 2011 Aug 1. ;10(15):2540-8. Epub 2011 Aug 1. PMID:21720214 [PubMed - indexed for MEDLINE]
Serum antibody response following genital α9 human papillomavirus infection in young men. Zoe R. Edelstein, Joseph J. Carter,Ruchi Garg,Rachel L. Winer,Qinghua Feng,Denise A. Galloway,Laura A. Koutsky J Infect Dis. 2011 Jul 15. ;204(2):209-16. PMID:21673030 [PubMed - indexed for MEDLINE]
Transcriptome-Wide Studies of Merkel Cell Carcinoma and Validation of Intratumoral CD8+ Lymphocyte Invasion As an Independent Predictor of Survival. Kelly G. Paulson, Jayasri G. Iyer, Andrew R. Tegeder, Renee Thibodeau, Janell Schelter, Shinichi Koba, David Schrama,William T. Simonson,Bianca D. Lemos,David R. Byrd,David M. Koelle,Denise A. Galloway,J. Helen Leonard,Margaret M. Madeleine, Zsolt B. Argenyi, Mary L. Disis, Juergen C. Becker, Michele A. Cleary, and Paul Nghiem J Clin Oncol. 2011 Mar 21. [Epub ahead of print] PMID:21422430 [PubMed - indexed for MEDLINE]
Viral Load in the Natural History of Human Papillomavirus Type 16 Infection: A Nested Case-control Study. Long Fu Xi, James P. Hughes, Philip E. Castle, Zoe R. Edelstein, Chunhui Wang, Denise A. Galloway, Laura A. Koutsky, Nancy B. Kiviat, and Mark Schiffman J Infect Dis. 2011 May;203(10):1425-33. Epub 2011 Mar 16. PMID:21415020 [PubMed - indexed for MEDLINE]