Professor, Global Health
Professor, Psychiatry and Behavioral Sciences
Associate Dean, School of Public Health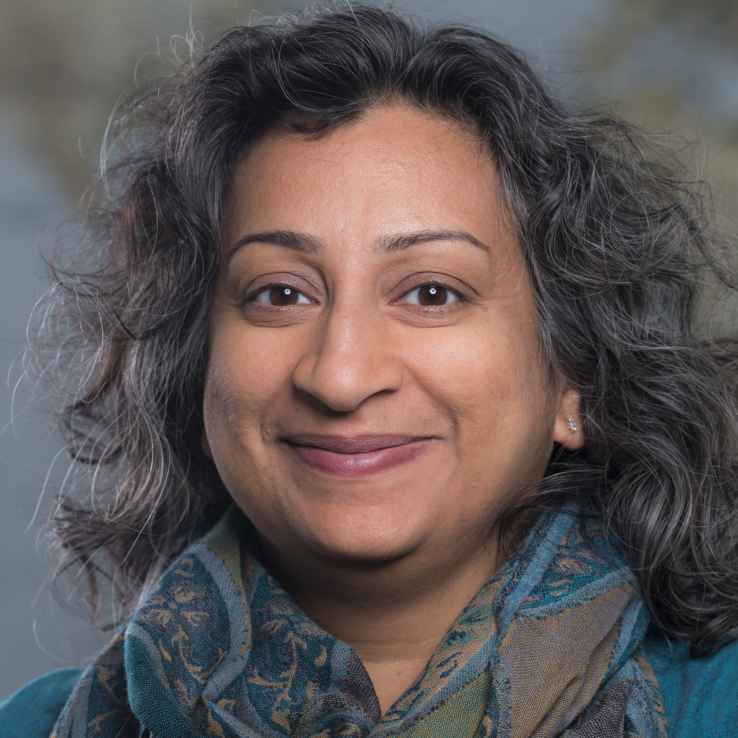 Hans Rosling Center
3980 15th Ave NE
Room 223
Box 359931
Seattle, WA 98195
United States
Phone Number:
206-685-3064
Select from the following:
Biography
Deepa Rao, Ph.D., M.A. is a Licensed Clinical Psychologist and Professor at the University of Washington, Seattle. She is the Director of the MPH program in the Department of Global Health. Her professional interests are in implementing and disseminating effective behavioral interventions in non-psychiatric settings to improve mental health, reduce stigma, and help people better engage in the care.
Education
PhD, Illinois Institute of Technology
MA, University of Chicago
BA, University of Chicago
Health Topics
Cancer
Chronic Disease (incl. Cardiovascular, Diabetes)
Education and Training
Health Disparities
Health Interventions
HIV/AIDS
Immigrants and Refugees
Implementation Science
Mental Health
Social Justice and Human Rights
DGH Centers, Programs and Initiatives and Affiliated Organizations
Expertise
Global Mental Health, Stigma Reduction, Chronic Disease, HIV/AIDS, and Social Justice and Human Rights
Publications
Rao, D., Elshafei, A., Nguyen, M., Hatzenbuehler, M.L., Frey, S., Go, V. (2019). Multi-level Stigma Interventions: State of the Science and Future Directions. BMC Medicine, 17(1).

Rao, D., Andrasik, M., Lipira, L. (2018). HIV Stigma among Black Women in the United States: Intersectionality, Support, Resilience. American Journal of Public Health, 108 (4), 446-448.

Kemp, C., Lipira, L., Huh, D., Nevin, P.E., Turan, J., Simoni, J.M., Cohn, S.E., Bahk, M., Berzins, B., Andrasik, M., Mugavero, M., Rao, D.* (2019). HIV stigma and viral load among African-American women receiving treatment for HIV: A longitudinal analysis. AIDS, 33(9):1511-1519.

Rao, D., Kumar, S., Mohanraj, R., Frey, S., Manhart, L., Kaysen, D. (2016). The Impact of Domestic Violence and Depressive Symptoms on Preterm Birth in South India. Social Psychiatry and Psychiatric Epidemiology, 51(2), 225-232.